Non-emergency medical transportation scheduling software called RouteGenie is a groundbreaking technology that provides reliable scheduling service for NEMT providers.
Due to RouteGenie, providers have the opportunity to receive patient transportation requests, build a perfect driver schedule, and optimize the route. However, our NEMT scheduling software application is far more extensive and goes beyond these functions. What features does RouteGenie non-emergency medical transportation scheduling software offer?
What features does RouteGenie non-emergency medical transportation scheduling software offer in general?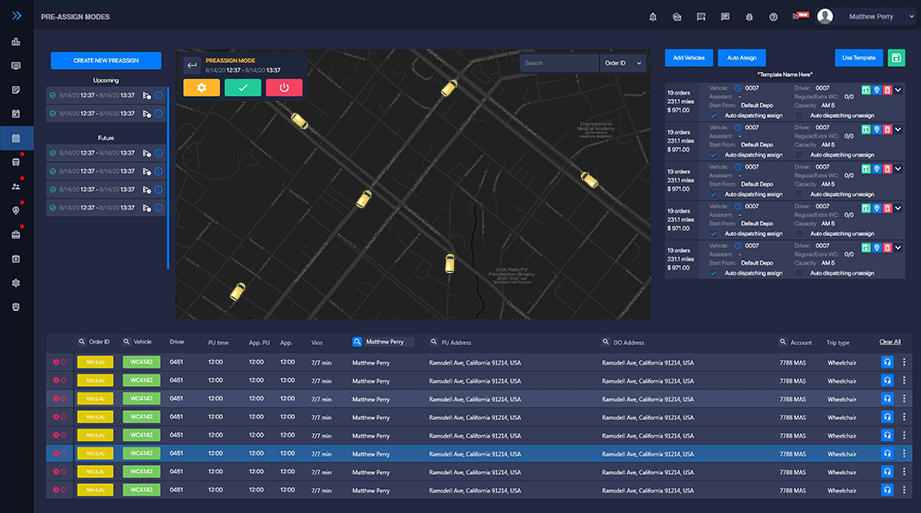 RouteGenie identifies how many vehicles and which vehicles are needed throughout the day so you can build a perfect driver schedule.
Synchronizing scheduling and dispatching by taking over added or changed trips and finding the best vehicle for those trips.
RouteGenie is convenient for NEMT providers who want to digitize and automate their scheduling to improve their performance and boost profits.
All in all, RouteGenie is one of the best NEMT scheduling software. It delivers a seamless medical transportation experience by saving you time, labor and money.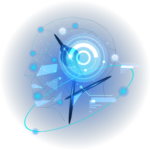 About 4 million Americans – aging seniors, disabled people, older adults in rural areas – delay or even miss medical appointments because they don't have the money or transportation. That's why NEMT companies are so important in today's world. They help disabled patients and/or senior people get to and from medical appointments, hospitals, pharmacy, or urgent care. 
Unfortunately, NEMT providers face lots of problems if they fully rely upon human resources, not technology. These problems include Inefficient driver scheduling, drivers getting lost, missed pick-ups, no-shows, cancellations, traffic problems, vehicles breaking down, on-demand trips, add-on trips, driver call-offs. Running transportation operations is quite challenging work, and up-to-date technologies, such as NEMT scheduling software, can help a lot here. The right software minimizes errors which might not only cost lots of money for the company but also cause real problems for patients.
But these aren't the only problems NEMT providers may face. Each organization performs under unique circumstances: it can provide rides in an urban or rural area, work with a single funder or multiple ones. And NEMT providers must be aware of all special aspects to perform efficiently. 
That's why you should consider RouteGenie: because it's the right automated solution that can upgrade your workflow and save you money with less time and labor.
That's why you should consider RouteGenie because it's the right automated solution that can upgrade your workflow, and make it less time- and labor-consuming, therefore, costly.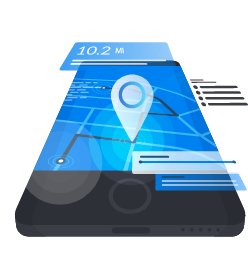 We have created excellent medical transportation scheduling software to support the needs of NEMT providers. It's capable of building optimized schedules and boasts flexible dispatch and scheduling modules that can be formed to meet individual needs.
Our NEMT scheduling software is customizable to your business needs, so it's very convenient to use! This platform can handle real-time scheduling changes, plus such challenges as add-on trips, on-demand trips, will calls, no shows, late cancellations, driver call-offs, vehicle breakdowns, traffic problems, and more.
How exactly will your business benefit from using RouteGenie? Our software offers these advantages:
Optimizes scheduling
Go beyond paper-based documentation and systems! RouteGenie will help you spend less time and labor preparing schedules manually. The automated system identifies what kind of vehicles are needed and how many. That's how a perfect schedule and route are built.
Provides real-time visibility
This feature allows a dispatcher to see how trips and routes are being performed in real-time. Analyzing this information, providers can make adjustments or changes to improve overall performance.
Enables real-time communicating with drivers
RouteGenie sends real-time messages and updates to the drivers' app. This way drivers always have consistent information while dispatchers understand where the drivers are and what they are doing.
Provides GPS
User-friendly interface holds drivers accountable to schedule, plus, it allows real-time traffic updates. The software helps to improve location accuracy and/or trip reassignment if needed.
Saves on drivers' labor
NEMT scheduling software considers each vehicle's capacity. It also recognizes the patient's needs when selecting and assigning vehicles to trips. This feature is convenient for both providers and passengers, because it eliminates the chances of getting the wrong car or an unqualified driver. It makes the service more productive and cost-effective.
It's available on mobile devices
This feature increases providers' and drivers' efficiency, improving transportation experience satisfaction in passengers. Trip management becomes transparent since all stakeholders are on the line and can easily communicate with each other.
Enhances on-time performance
The software considers suitable pick-up and drop-off windows for every trip, improving on-time performance.
Optimizes routing
Our software eliminates stress over routing options by doing the job for you! Just configure the system to build the route and you are good to go!
Reduces costs
RouteGenie will save your company money by reducing wasted miles and unnecessary vehicles.
Our NEMT scheduling software will cover all providers' demands; you won't be disappointed by any hidden fees. The technology is tailored to meet all the needs of NEMT providers of any size in any location. With RouteGenie, patients will get safe and reliable rides while your NEMT business will increase revenue!
Develop your non-emergency medical transportation service reliability with our NEMT scheduling software!