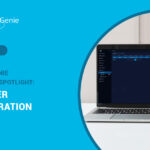 There are two main places NEMT providers receive trips from: transportation brokers and private pay clients. Companies can deal exclusively with brokers, private pay customers, or with a mix of the two. If you're a newer non-emergency medical transportation company, you're probably working with brokers—they're an easy way to secure trips and guarantee that you'll get reimbursed for your service. However, working with brokers can be a lot of leg work if you don't have a reliable trip scheduling system in place. Here's why finding NEMT scheduling software with a broker integration is so important.
Automatic trip requests
When you use NEMT software, you'll find trip requests automatically imported to your system every day. RouteGenie lets users know that they have ride requests waiting with a bouncing notification at the top of the software interface. This way, you won't miss a request, and you'll be able to view all requests in one convenient place. 
Synced dispatching and scheduling 
Once a new trip is imported and accepted through the NEMT brokerage software, RouteGenie works to find the best route, driver, and vehicle available for the trip. This means every passenger will be guaranteed the quickest route to their appointment and the vehicle that suits them best. 
Identify multiload opportunities
If you're looking to cut down on the number of vehicles you have on the road, multiloading is a great idea. NEMT software makes it easy to search for multiload opportunities for every trip. The system examines vehicle capacity and looks for pick-up and drop-off points along the same route. If a multiload opportunity is found, drivers are alerted and can then add the passenger to their queue. Multiloading saves time, reduces fuel use, and ultimately creates a more efficient trip process. 
View all your payers in one place 
When you log into your RouteGenie account, you can view and make adjustments to your broker preferences in the "Broker Settings" tab, where you can find a list of all integrated brokers. It's never been easier to submit claims and receive reimbursements electronically. 
Get notified of any trips changes and cancellations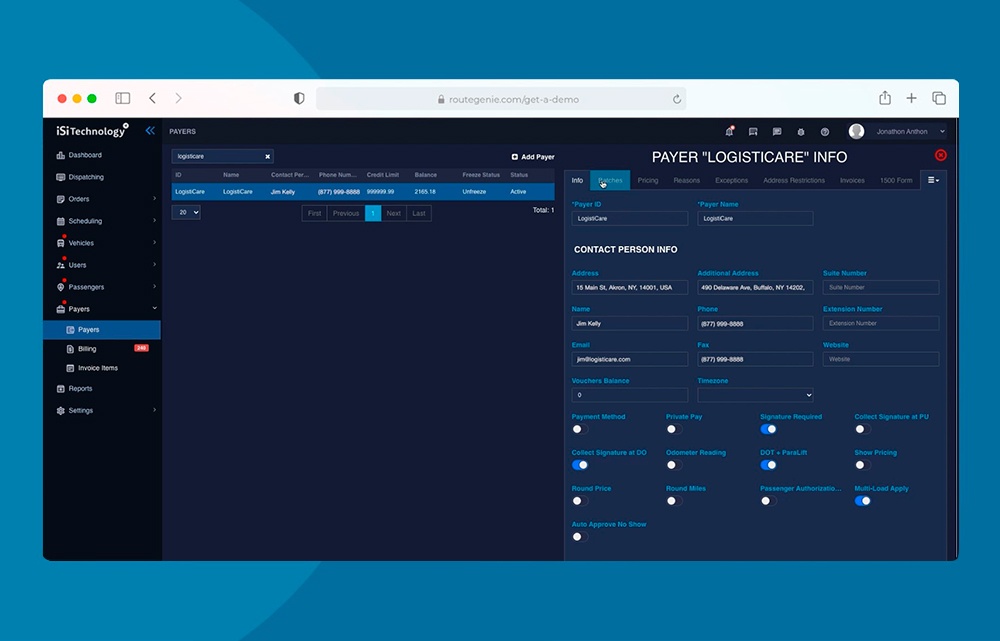 If any trips are cancelled or edited, you'll know right away. RouteGenie watches for any changes to come through and adjusts your drivers' schedules to accompany the changes. And, if a trip is cancelled, it will disappear from your trip queue to ensure no time or fuel is wasted. 
Get paid on time 
Since the system is already integrated with your payers, it becomes very easy to receive reimbursements correctly and on time. When you submit your invoices electronically to your payers, it's easy to check on claim status, get notified of any found errors, and receive your reimbursement in a timely manner. 
RouteGenie broker integrations 
RouteGenie offers a number of direct broker integrations to make the trip process a seamless one. The following are just some of the brokers that RouteGenie is currently integrated with:
MAS

MTM

Sentry

ModivCare (formerly LogistiCare)

MART

GATRA

Next Level Health

Safe Ride

SouthEastTrans

Veyo
Connecting with brokers is easier than ever with RouteGenie
If you're working with brokers to find NEMT trips, you need RouteGenie—a NEMT trip broker integration solution. Our integration makes finding and receiving trip requests a breeze. If you're ready to build better relationships with your brokers, check out a RouteGenie demo for free!