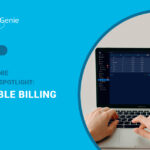 Many NEMT providers collectively agree that billing is one of the most difficult parts of the non-emergency medical transportation trip process. While NEMT as a whole is filled with challenges, billing is a special kind of obstacle, especially for companies that haven't yet switched to an automated process. Businesses who still swear by manual billing are met with hours of paperwork, stacks of claims—organized in folders and filing cabinets—and a high chance of errors. And yet, some providers are still willing to waste their time and money to avoid investing in software. This isn't a smart way to run a business. NEMT billing software doesn't just offer minor tweaks to the billing process. It changes everything. At RouteGenie, we pride ourselves on offering a flexible billing tool that gets the job done correctly, every time. Here's how:
View every invoice in one place
When it comes time to find an important document, you want to be able to access that data in seconds. If you're billing by hand, it could take minutes to locate the invoice you're searching for. RouteGenie makes it easy to find every invoice in seconds. Our system stores all invoices in one space, showing providers the payer, invoice ID, created date, due date, amount owed, amount paid, the balance, and the invoice status. Once you receive a payment, you can even upload an image of the check for further documentation. With every piece of information accessible in just seconds, you'll have no issue submitting claims on time.
Get paid faster
Once an invoice is sent via the software, you can feel assured that your reimbursement will return quickly. Electronic claims are always paid before paper ones, since the payers receive them instantly. 
Work with multiple payers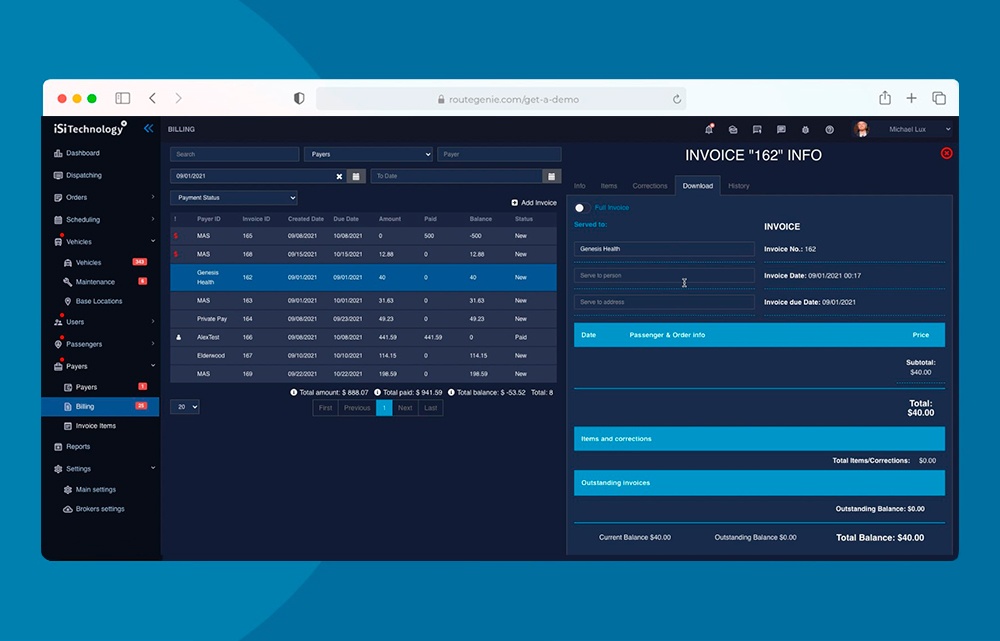 It doesn't matter if you're working with one payer or a handful of different ones: RouteGenie makes it easy to handle it all by sending billing data directly to brokers, creating broker billing files, billing Medicaid and Medicare trips through our clearinghouse integration, or creating PDF invoices in just seconds. However you bill, RouteGenie has it covered. 
Code every trip correctly
Billing codes can really complicate things, especially when you're dealing with Medicaid in various states. Luckily, RouteGenie's intelligent coding tool recognizes which codes are needed for each trip and applies them when necessary. This feature is just another way the system prevents rejected and denied claims. 
Stay HIPAA compliant 
Your data is sensitive, which means if you're sending it electronically, you need a reliable, HIPAA-compliant system to safely get the job done. RouteGenie meets all HIPAA standards to keep your passengers' data secure and allow for a safe, seamless transfer of data from provider to payer, and vice versa. 
RouteGenie makes NEMT billing easier than ever
Proper billing is crucial in running a successful NEMT business. Finding a seamless, accurate billing process is as simple as investing in RouteGenie. If you're ready to automate your billing and see results quickly, get in touch with our team to schedule a free demo, where you'll see our system in action. We can't wait to hear from you!