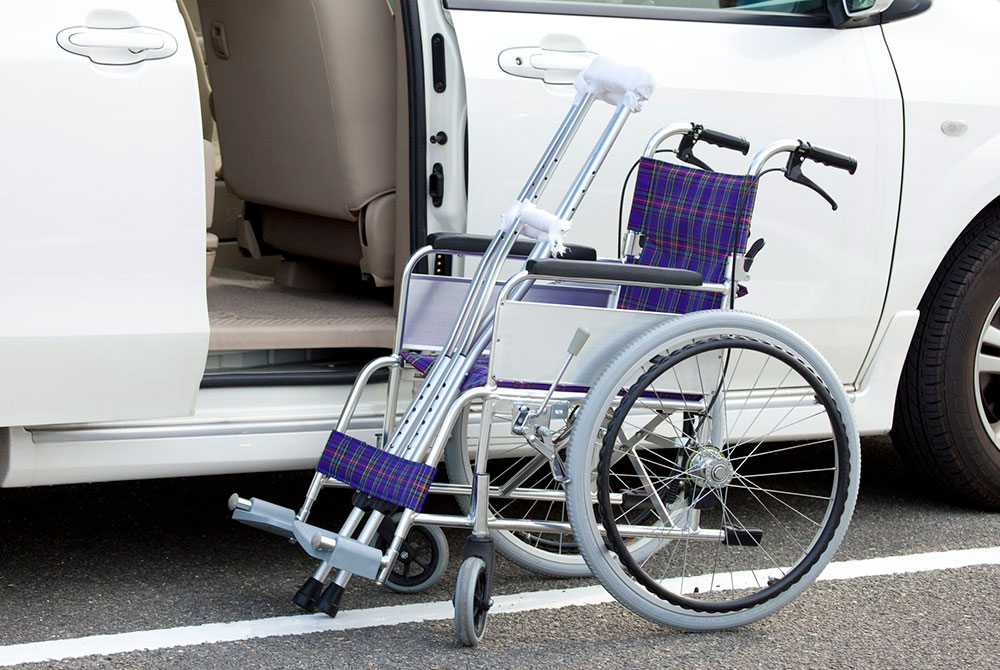 Non-emergency medical transportation (NEMT) is responsible for transporting millions of Americans to and from their medical appointments every year. More than 1 in 5 Americans—about 74 million people—rely on the Medicaid benefit to attend medical visits. NEMT is crucial to the healthcare system, but where did it begin?
The history of NEMT
1965 – Medicaid becomes a law
Authorized by title XIX of the Social Security Act, Medicaid was signed into law in 1965, designed to provide health coverage for low-income individuals and people over the age of 65. Under Medicaid, states became responsible for making sure people could get to and from their medical appointments and that they could pay for the procedures and check ups. This law laid the ground for NEMT, which would be recognized 9 years later.
1974 – NEMT recognized in landmark court case
The Smith vs. Vowell District Court Case was a class action lawsuit that accused Texas of failing to provide effective NEMT. The plaintiff, Edward Smith, was a patient with cerebral palsy, who claimed he didn't have the physical capacity or the financial resources to take a taxi to his rehabilitation appointments. The case was closed with the judge ruling in favor of the plaintiff, recognizing the state's obligation to ensure Medicaid patients have proper transportation to and from necessary medical appointments.
1997 – First NEMT brokerage system launched
Up until this point, NEMT existed and operated, but there wasn't a formal process of requesting and receiving rides yet. In 1997, LogistiCare worked with Georgia to launch the first NEMT brokerage system, cutting the state's Medicaid transportation costs by 35% and increasing beneficiary access by 300%.
2000s and beyond – NEMT continues to grow
The United Nations conducted a study that revealed people are living longer and life expectancy will rise on a global scale. This means more people will need NEMT to get to important medical appointments. In fact, we've already seen the demand for non-emergency medical transportation rise in recent years. Medicaid enrollment has increased from 47.7 million beneficiaries in 2008 to 71.4 million in 2019. As more people continue to need transportation, NEMT companies work hard to develop technology that makes requesting, receiving, and paying for trips an easy process.
The impact of technology on NEMT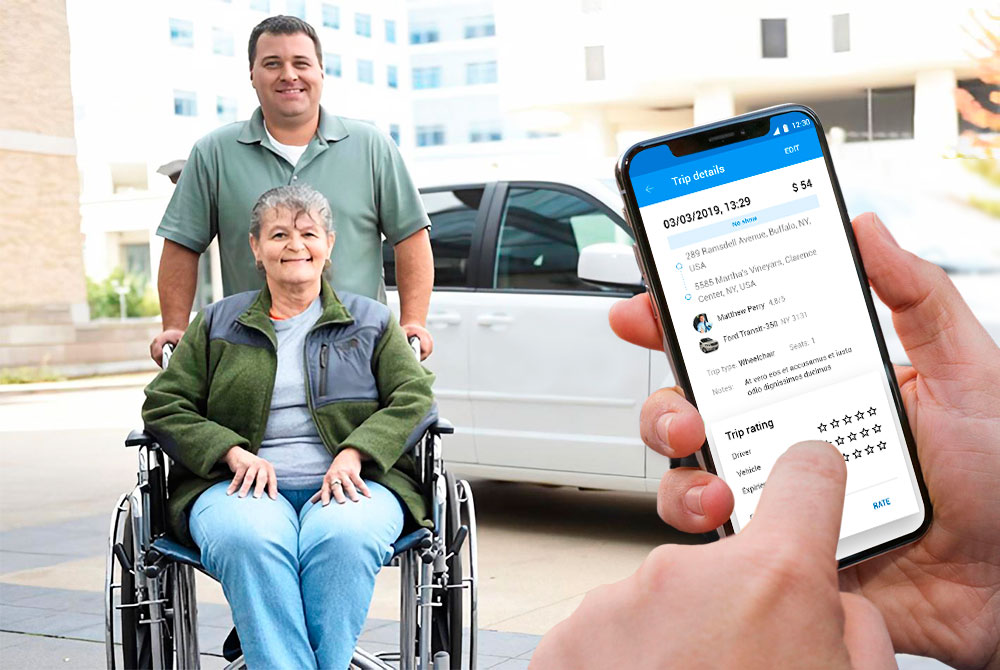 Once brokerage systems became abundant, calls centers were the main source of NEMT trip scheduling. A person who needed a ride to their medical appointment simply called, requested a ride for a specific day and time (or in some cases, recurring days and times), and the call center then set up a driver with the customer. This process works, and in some ways, it's not too different than the way scheduling works today. However, now it's even easier, and there are a variety of ways those who need rides can request them. For instance, many NEMT companies have mobile apps that allow customers to request rides directly from their phones or tablets.
Scheduling isn't the only thing made easier by modern technology, either. With proper NEMT software, businesses can schedule, route, bill, and more. Specialty software allows NEMT providers and brokers to track every trip in real time to confirm it's properly completed. Technology has changed the way we live, and it's definitely changed the way non emergency medical transportation is conducted. As the demand for transportation continues to increase, technology will keep evolving to meet customers' needs.
Endless opportunities with NEMT software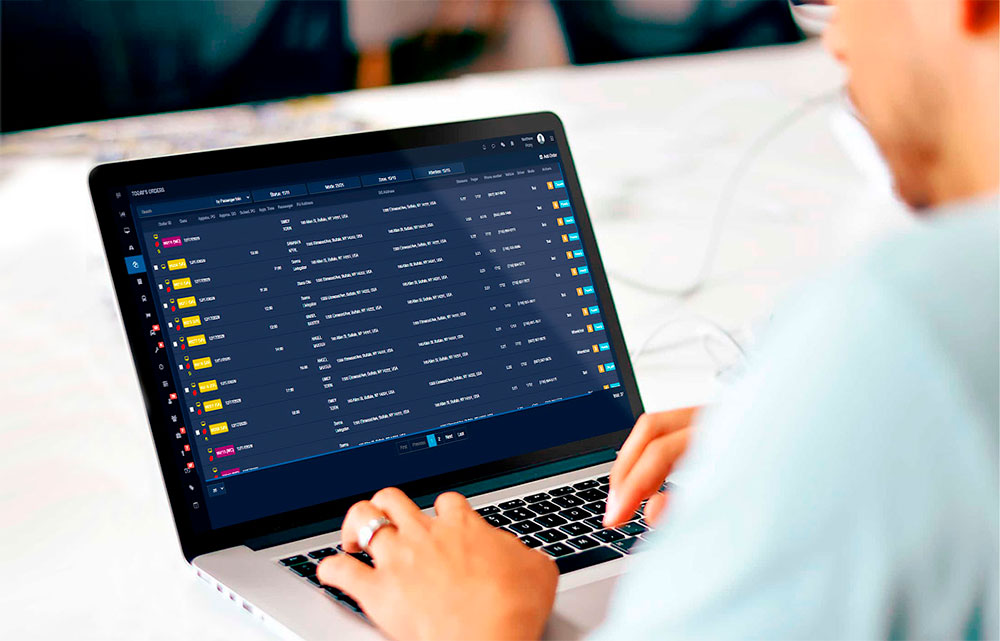 As an NEMT provider, you want to offer the best service possible to your customers. NEMT software helps you achieve this goal. By automating every part of the process, from scheduling and routing to vehicle and driver management, you save time and money while offering services you can feel confident about. Track all trips within the software to make sure customers are picked up and dropped off at the correct time and place. Our smart scheduling feature makes sure there are no excess vehicles on the road by assessing the day's trips and planning accordingly. Plus, software takes the guesswork out of billing—no more long days spent deciphering billing codes and logging data manually. Our software checks for errors in every claim and submits them electronically for faster reimbursements. NEMT software is a hot topic in the industry right now, and for good reason. If you're still operating without software, it's time to make the switch.
The NEMT future looks bright
Non emergency medical transportation has come a long way since its inception. And while the technology used to accomplish trips has evolved, the goal of NEMT has remained the same: to assist low income and disabled citizens by providing rides to and from healthcare appointments. As we look towards the future, it's important to remember where NEMT began and how far it's come. As the demand for rides increases each year, NEMT software will continue evolving to meet every provider and patient's needs, too.
Are you ready to boost your business with reliable NEMT software? Contact us for more information today.