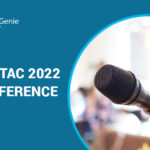 The Non-Emergency Medical Transportation Accreditation Commission (NEMTAC) is holding its annual NEMTAC Conference for 2022 in New Orleans, Louisiana. 
The conference will take place over three days, September 11-13 2022, in the historic French Quarter of New Orleans. Industry stalwarts, vendors, healthcare industry professionals, payors & regulators, and a host of other stakeholders will come together at the New Orleans Marriott for three days of networking, knowledge sharing and catching up on the latest in the NEMT industry. 
Why Should you Attend
NEMTAC is an organization committed to helping NEMT transport providers elevate their services. Through its annual conference, it promotes and showcases the high quality service in the NEMT industry and ensures that standards are maintained in all areas. 
The 2021 NEMTAC conference explored the growth of the industry and its future in the era of COVID. There were 18 keynotes that addressed stakeholders and business owners on the importance of NEMT. Ideas and approaches to improve customer service and efficiency were also showcased. 
This year the tradition continues, with the NEMTAC Resource and Conference Advisory Board developing an agenda that will cover industry concerns for business owners, passengers, and partners.  
NEMTAC is also offering conference sponsorship and partnerships for the first time in 2022. 
Last year's Arizona conference attracted diverse partners and stakeholders such as NEMT software companies, healthcare services, and automobile experts. NEMTAC expects this year's attendance to attract more stakeholders than ever before, and with sponsorship, they hope to find market leaders to inspire this year's attendees. 
NEMTAC's Goals
A non-profit organization and an American national standard developer for the NEMT industry, NEMTAC is recognized by the American National Standard Institute (ANSI). NEMTAC's goal is to ensure that the industry's best practices ensure quality healthcare, efficient vehicle operations, and safe transport. 
The NEMTAC Board of Directors and Advisory Board has created an accreditation process that will improve non-medical transportation in general and provide national certification to NEMT professionals. 
They act as a neutral third party using consensus and accreditation to drive the industry to reach new heights of safety, efficiency, and growth. This year's TransForm Conference will bring together the best and the brightest to share ideas and innovations. 
NEMTAC in the Big Easy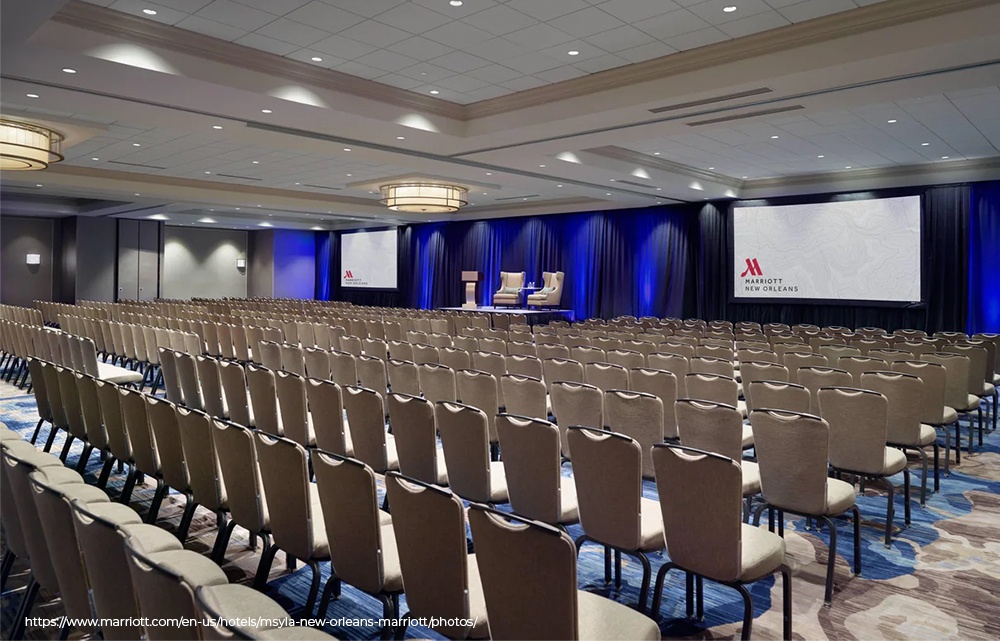 New Orleans is where NEMTAC 2022 will take place and will give participants, vendors, and exhibitors the chance to network in one of Louisiana's historic cities. The New Orleans Marriott is only a short walk from the Audubon Aquarium of the Americas, and Jackson Square, which is a National historic landmark famous for the signing of the Louisiana Purchase. 
The Conference organizers promise three days of education, entertainment and fun, especially with the hotel's spacious work areas and facilities. Participants can meet industry colleagues and peers in one of the hotel's elegant event spaces, and can relax in the gym or pool in their free time. 
Key Information about NEMTAC 2022:
Where NEMTAC 2022 will take place: New Orleans Marriott
When is NEMTAC 2022: September 11-13, 2022
NEMTAC 2022 Schedule
Sunday
September 11, 2022, 8am-5pm 
Pre-conference Workshops
Monday
September 12, 2022, 8am – 5pm
Main Conference 
Evening Welcome Reception (5pm onwards)
Tuesday 
September 13, 2022, 8am -5pm
Main Conference 
Evening Casino Party (5pm onwards)
Participant and Exhibitor Rates
This year's conference will have different rates for attendees and exhibitors. This is how much NEMTAC 2022 tickets are for this year's participants and exhibitors: 
Attendees
$495 for Early Birds

$595 Regular Rate (after June 1)

$695 On-site Registration 
Exhibitors
$11,000 Vehicle Display Booth (20 x 20, includes space for 1 vehicle)

$8,000 Premium Exhibitor Booth (10 x 20)

$4,000 Exhibitor Booth (10 x 10)
This year's exhibitors include RouteGenie, Freedom Motors USA, National Interstate Insurance, Bradshaw Consulting Services, and many NEMT software companies. 
This is also the time when NEMTAC 2022 opens the door for sponsorship opportunities. Organizations of any size can choose to become part of NEMTAC's list of Thought Leaders and Conference Sponsors. Participants and attendees will have the opportunity to know more about your organization, especially when you choose a sponsorship that suits your organization. 
Make NEMTAC 2022 an Unforgettable Event
The RouteGenie team will take part at the conference to present our high-quality NEMT software and will have some nice surprises for attendees. We invite you to visit our booth at this year's conference. Our specialists are always eager to communicate and answer any questions you may have. 
The Commission recognizes the promise of the industry, and they know that NEMT providers' primary goal is to take care of people through their transport services. This annual conference brings the best thinkers, market leaders, innovators and entrepreneurs who share the same vision as NEMTAC: Providing exceptional quality service that follows compliance standards. 
This year's conference opens the way for NEMT stakeholders such as payors, vendors, management software providers and other partners to demonstrate their commitment to quality and service. Make this year a memorable one for the industry, and join us in New Orleans for NEMTAC 2022 Conference in September!
Click here to register now!