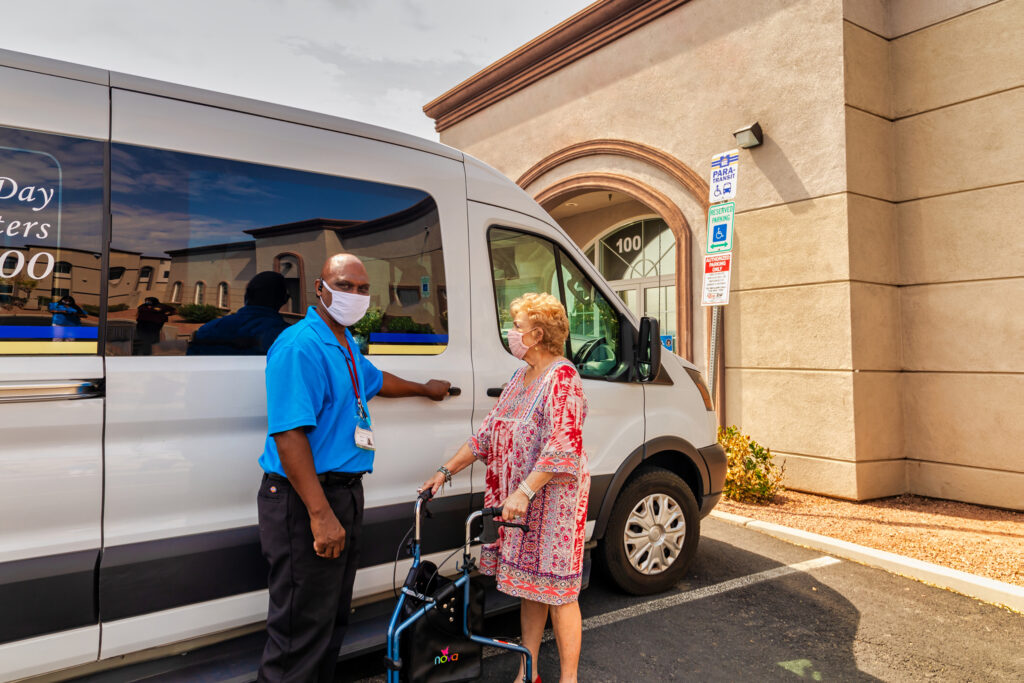 If you've been providing non-emergency medical transportation (NEMT) services for any period of time, you know that there's no bigger boost for your business than working with a NEMT broker. For some transportation providers who are considering providing NEMT services, working with a NEMT broker like MTM may sound intimidating. MTM's Logistics team often hears from transportation providers that they don't want to work with a NEMT broker. From concerns about getting paid on time, to hesitancy about working with a government program, to worries about licensing and insurance requirements, transportation providers often have the misconception that NEMT brokers can be hard to work with. 
Put simply—that's not the case! Securing a contract with a NEMT broker in your area can be the key to success for your company. 
4 Reasons Why Working with a NEMT Broker Pays Off
Growth and Opportunity. When you contract with a NEMT broker like MTM, you can expect to receive added trip volume for your business, which will help you increase and stabilize your revenue. Eventually, you may even be able to expand your business to include more drivers and more vehicles. Most importantly, NEMT brokers pay you quickly to help you keep cash flow.
Improved Service Quality.

When you provide the best service, it makes the broker look good, too! The broker's team is here to assist you in providing better service to your passengers. Brokers provide training and educational materials for you and your drivers to help ensure your team is always prepared to provide safe rides to passengers in accordance with local Medicaid program requirements.

Access to Better Technology.

NEMT brokers provide online tools to help you streamline your operations. For example, most brokers offer transportation providers access to their platforms free of charge, which helps you manage your day-to-day interactions with the broker—from credentialing your drivers, to accepting trips, to multiloading trips, to submitting claims. NEMT brokers typically also allow you to continue using your existing RSD platform—like RouteGenie—by offering

seamless integrations between the broker and NEMT software

.

Transparency.

Transparency is the key to any relationship, and the relationship between a NEMT broker and transportation provider is no different. NEMT brokers are committed to treating transportation providers with respect, and pay you on time for trips you decide to take.
What is NEMT Broker?
Medicaid-funded healthcare benefits, as well as some Medicare health plans, offer a NEMT benefit to help their members safely access healthcare appointments. In many cases, these health plans and state Medicaid agencies contract with a NEMT broker to coordinate transportation service. This outsourced approach for coordinating transportation is recommended by the Centers for Medicare & Medicaid Services (CMS), as it allows for better cost control, improved quality of service, and uniform transportation delivery to members. 
The NEMT broker serves as a liaison between Medicaid and Medicare members and transportation providers like you. The broker contracts with transportation providers in each market to deliver a high-quality transportation experience to members. The broker handles all transportation requests from members, verifies their eligibility, offers trips to transportation providers, performs quality control review, handles claims processing, and more. 
NEMT brokers always need a diverse network of transportation providers that can provide and accommodate various modes of transportation, including:
Ambulatory sedan and van

Wheelchair accessible vehicles

Stretcher vehicles

Non-emergency ambulances
If you are a transportation provider looking for more work, we encourage you to apply to join MTM's network of NEMT partners! Click here to get started with MTM.