NON-EMERGENCY AMBULANCE DISPATCH SOFTWARE
RouteGenie is a modern dispatch software designed to help NEMT companies provide a reliable, efficient, and trustworthy service by equipping providers with the technology to do just that. 
Running a transportation business is a lot of work. As you strive to grow your company every day, your workload continues to increase, and at some point, it may become too much for you to handle on your own. That's why we created a product that makes your workday simpler. Problems including claim errors, inefficient driver schedules, no-show customers, vehicle breakdowns, driver and/or customer cancellations, and more can put a huge strain on your business if they become a regular occurrence. But with RouteGenie, these things can be prevented and easily solved. Our software works hard for you, so you can focus on growing your business and keeping customers happy.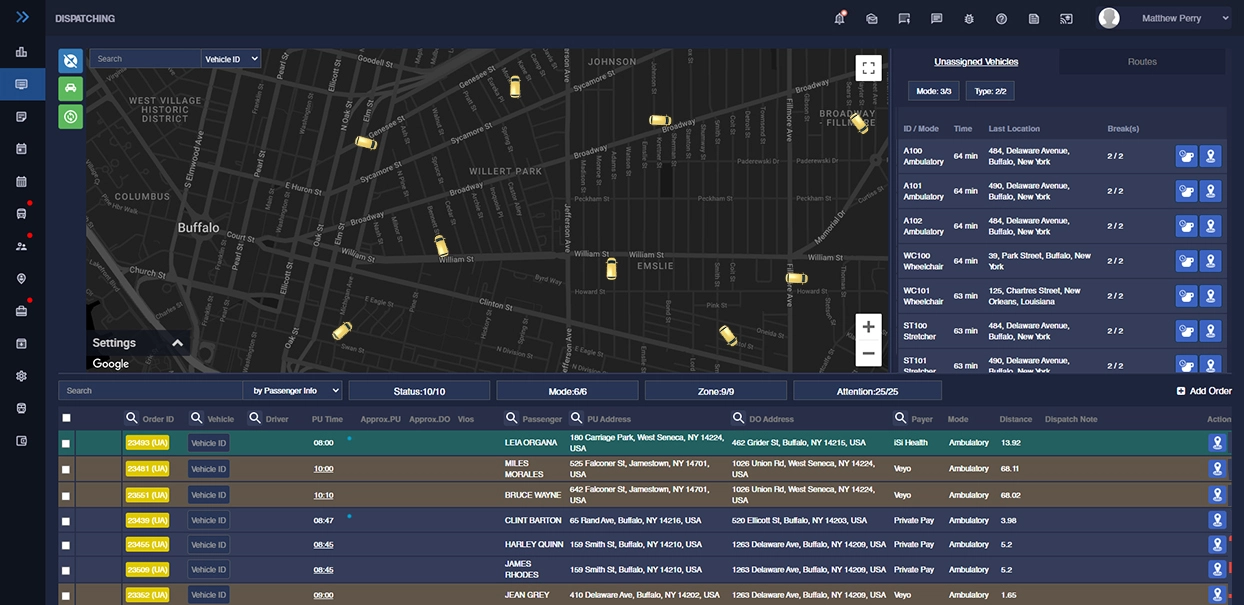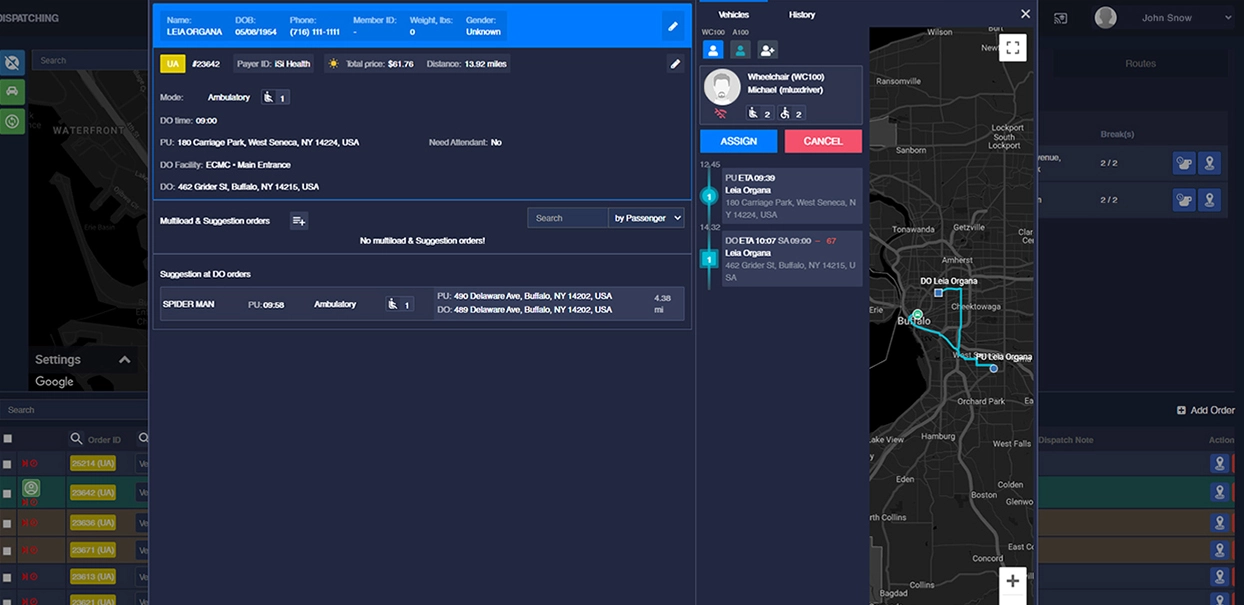 ✓ Choose the right vehicle for every trip

A trip is no good if it doesn't meet a passenger's needs. Our software takes all customer information into account when assigning vehicles and drivers to ensure the best trip.

✓ Improve dispatcher efficiency

Now that dispatchers don't have to spend hours assigning the proper vehicle for every trip, they can focus on providing the best service possible to every customer.

✓ Reduce maintenance costs

When you reduce the number of unqualified vehicles on the road, you save money on maintenance, too!

✓ Multiload when appropriate

When you have multiple trips in the same area, multiloading could be a smart option for you. Our intelligent system will identify multiload opportunities and make recommendations based on scheduled trips.

✓ Keep drivers up to date during trips


Drivers can receive on-the-fly updates through the RouteGenie Driver App, so if anything about the trip changes, dispatchers can send the most up-to-date information to them instantly.
RouteGenie is a non-emergency ambulance dispatch software that helps your company provide a safe, reliable service to all of your passengers. Our software makes handling real-time changes manageable and seamless for your whole team. 
Get a Demo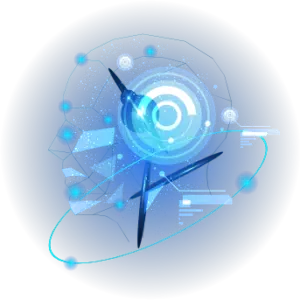 Are you looking for a tool that will improve your operation and satisfy your customers? RouteGenie just might be the software for you. Your whole operation becomes automated with our software, designed to make every aspect of your job easier. NEMT and non-emergency ambulances services are rapidly growing across the US. If you expect your business to continue growing, you need additional help. Don't stick with a manual process just because you're comfortable with it. Take a look at RouteGenie and see how it can make your job easier and more efficient.
Get a Demo
Deliver premium service to every passenger when you operate with RouteGenie.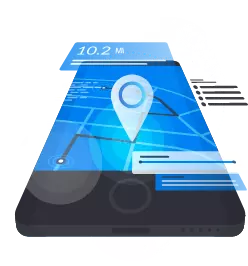 The team at RouteGenie created a dispatch and billing software to meet the needs of all NEMT and non-emergency ambulance providers. Built to assist you with the everyday challenges that come with running a transportation business, our software works hard to conquer no-shows, last-minute driver cancellations, no shows, vehicle breakdowns and traffic problems, and more, so you don't have to stress about things going awry with no solution. Overall, RouteGenie offers much-needed convenience in the form of a modern, automated platform. If you're ready to improve your business, read on to find out what advantages you get with our service.   
Optimize scheduling and dispatching


Scheduling and dispatching are two huge components of your business. Managing daily trips, routes, the right drivers and vehicles, all while billing trips without error is a lot of work. RouteGenie makes it all manageable.

Communicate with drivers in real-time

You never know when trip details can change. Having the ability to communicate with your drivers while they're conducting a trip is crucial to an efficient workflow.

Pick the right vehicle for every trip

RouteGenie considers every passenger's needs and assigns them a vehicle based on the findings. This ensures every trip is comfortable and safe for all passengers.

Multi-load opportunities

Our system examines all trip drops offs and pick ups and looks for multi-load opportunities when appropriate.

Reduce costs

RouteGenie works hard to make sure only the necessary vehicles are on the road on any given day. Fewer vehicles on the road means fewer miles driven, less fuel needed, and a decreased risk of vehicle breakdowns to save you money.

Real-time dispatch

Same day schedule changes aren't a problem with RouteGenie. The system adjusts all schedules based on any cancellations.

Access on your mobile device

It's easy to check trip information, manage settings, and communicate with your drivers, all from your mobile device. RouteGenie is mobile friendly, so you can work from anywhere that's convenient.

Boost dispatcher productivity

Dispatchers will spend less time fixing errors and searching for the right vehicle and more time figuring out how to improve the service you offer to your passengers.
If you need a way to maximize your transportation efforts, you need reliable software on your side. RouteGenie is a comprehensive, modern platform that considers all trip aspects and makes them easily manageable. Whether you're looking for a way to manage your trip schedules and dispatching, or you're looking for much-needed billing assistance, RouteGenie has you covered. 
Get a Demo
It's never been easier to do business when you switch to RouteGenie!