Our non-emergency medical transportation dispatch software is developed to automate the dispatching process, so you can deliver your passengers to their appointments safely and on time.
Running an NEMT business without routing and dispatching software can yield a number of different errors. Every day, providers deal with various challenges. With complicated trip scheduling and dispatching, no-shows, vehicle breakdowns, driver call-offs, cancellations, and more even the smallest mishaps can turn into bigger issues. On top of that, providers have to stay up-to-date on Medicaid and other payer regulations to ensure they receive proper reimbursements, all while striving to provide the best NEMT service possible to passengers. Luckily, our RouteGenie NEMT dispatch software can combat these challenges and make managing your NEMT business easier than ever.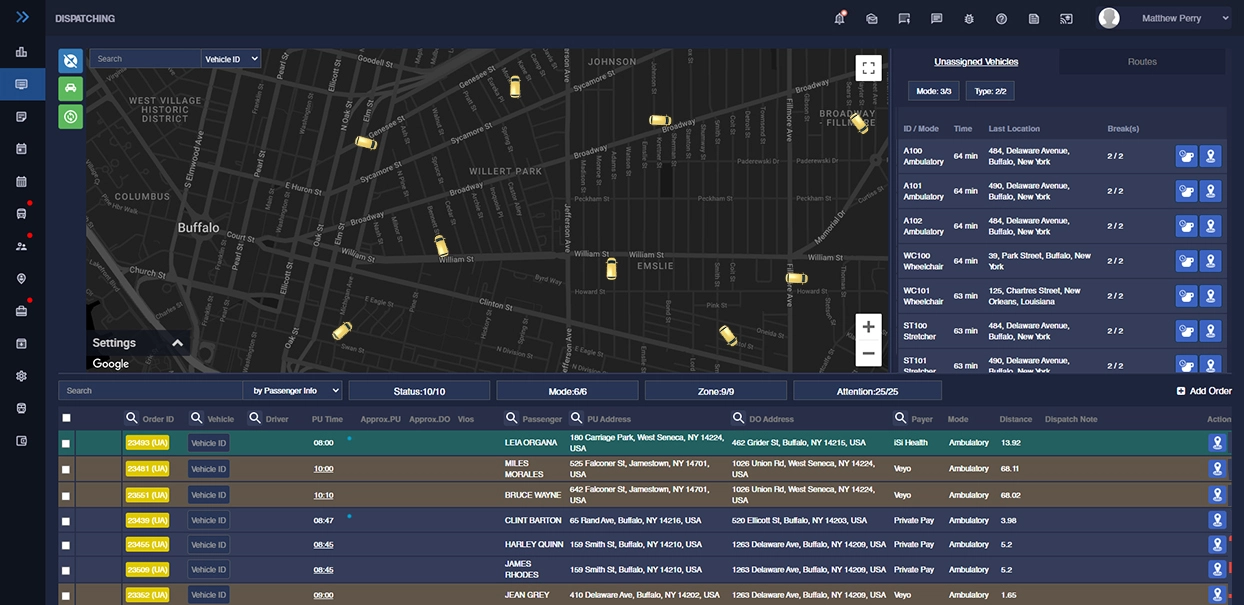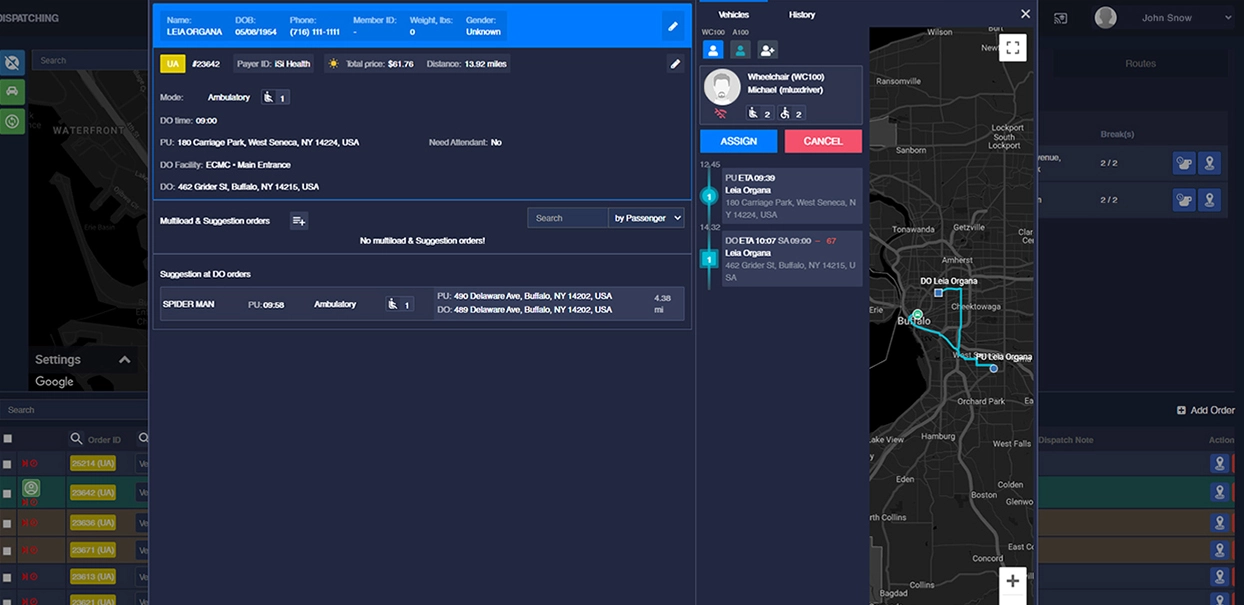 ✓ Choose the right NEMT vehicle every time

RouteGenie evaluates passenger needs and vehicle efficiency  to choose the best vehicle for every single trip. 

✓ Improve dispatcher productivity

Less time spent stressing about NEMT vehicle decisions means more time for your dispatchers to provide the best service possible to your passengers. 

✓ Reduce labor and maintenance costs

Fewer miles driven and NEMT vehicles on the road means more money in your pocket.

✓ Automate the entire dispatching process

Dispatching by hand is a nightmare. Our RouteGenie dispatch software makes finding the best drivers and vehicles for every NEMT trip as simple as ever. 

✓ Multi-load efficiently

Never miss a multiloading opportunity again. Our expert dispatch software finds and schedules multiload trips whenever possible. 

✓ Communicate with drivers in real time

The software allows dispatchers to send real-time updates to the RouteGenie Driver App, so NEMT drivers always have the most up-to-date information, and you always know what your drivers are doing. 
Our non-emergency dispatch software is a cutting-edge, modern piece of technology that helps NEMT businesses provide reliable and safe transportation to eligible passengers. Conquer real-time trip changes, no-shows, cancellations, traffic problems, and more with RouteGenie.
Get a Demo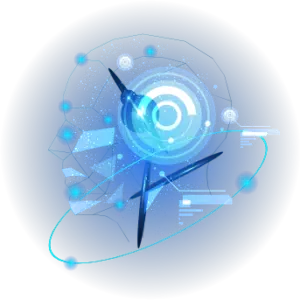 RouteGenie is a modern NEMT dispatch software solution built to eliminate the challenges providers face each day. Automating your daily NEMT process saves time, money, and labor for an overall better operation. When providers use our NEMT dispatch software, they reduce the likelihood of no-shows by 25-30% thanks to our automated call system. There's so much more to discover when you switch to an advanced dispatch software. See how RouteGenie can change your business today.
Get a Demo
RouteGenie helps providers deliver premium NEMT to their customers while increasing cash flow and saving time.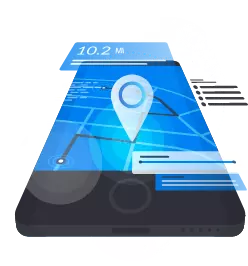 Our team developed NEMT dispatch and billing software to meet the needs of NEMT businesses both big and small. Designed to help providers overcome daily challenges, our software makes it easy to generate optimized schedules and routes, choose the right vehicle for every trip, communicate with drivers in real time, and bill every trip quickly and accurately. RouteGenie makes running an NEMT business simple with these great software advantages:
Informative dispatching and scheduling

The software carefully analyzes routes to identify where last minute pick-ups, will calls, or multiload trips fit into the existing schedule.

Communicate with drivers in real-time

Our NEMT dispatch software sends real-time notifications and updates to the Driver App, so your drivers always have the most relevant information.

Search for multiload trips

Our intelligent NEMT cloud dispatch software checks for potential multiload situations for every trip.

Reduce labor and maintenance costs

NEMT dispatch software reduces the number of vehicles you have on the road on any given day to save money.

Reduce the cost of dispatching

RouteGenie customers spend 50% less on dispatchers than those who operate manually. It also helps customers complete 25% more trips than they would without software.

Access your account from multiple devices

RouteGenie is a web-based software system that customers can access from smartphones, tablets, laptops, and desktop computers. Wherever you are, you can access your RouteGenie account.

Boost dispatcher productivity

Dispatchers can spend more time focusing on improving customer service and less time stressing over vehicle and driver decisions.

Find the best NEMT vehicle

You transport patients who may have specific medical needs that need to be met during their ride, including transportation in a wheelchair or stretcher, or a supplied oxygen tank. If you dispatch a vehicle that doesn't have the right equipment, you face a huge problem. Our dispatch software prevents this by selecting the right vehicle for every passenger.
RouteGenie NEMT dispatch software helps providers maximize their time for an overall better business model. It boasts modern solutions for routing, scheduling, dispatching, and billing, all stored in an easy-to-learn software system. Stop wasting time and money trying to run your business manually, and see the difference a reliable NEMT software platform can make.
Get a Demo
Manage your business better than ever before with RouteGenie!