NON-EMERGENCY AMBULANCE FLEET SOFTWARE
RouteGenie is an NEMT and non-emergency ambulance fleet management software that automates your operation and makes it easy to manage your fleet of vehicles, routing, scheduling, billing, and more. 
RouteGenie is a great solution for any sized non-emergency ambulance company. By using our software, you'll have fewer no-shows and cancellations, better customer service, and an overall stronger satisfaction among your passengers. 


✓ Monitor regular maintenance

Receive alerts when scheduled maintenance is coming up based on how long it's been since your last check up or miles driven, so you never fall behind on vehicle maintenance.

✓ Get failed trip inspection alerts

RouteGenie sends you automatic alerts when your drivers mark something as defective on their pre or post check. This is an important feature that allows you to stay on top of safety for all of your vehicles.
Get a Demo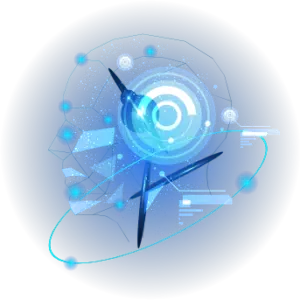 Having a way to keep your fleet in tip-top condition is important to running a successful NEMT business. Broke down and impaired vehicles limit your capabilities and eventually reduce the number of trips you can perform. Having a way to ensure all vehicle maintenance is performed properly and on time is the best way to stay on top of your business. Don't take on this task alone. See how RouteGenie can help you keep your fleet healthy and in order.
Get a Demo
You need a solution to running your non-emergency ambulance business more effectively, and we have a solution. RouteGenie is the software that can change your business.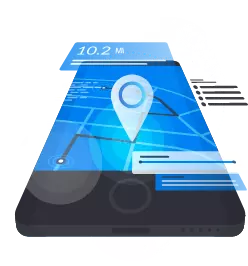 The team at RouteGenie designed an NEMT fleet software to assist NEMT businesses across the country. We created this product with your top needs in mind and developed features that make your daily operation a simpler one. Our software helps you schedule your trips efficiently by cutting down on unnecessary vehicles and drivers. Below are just a few of the many benefits you enjoy when you use our software. 
Routing and scheduling trips efficiently

Let RouteGenie generate the best routes and schedules automatically for you. The system assesses how many vehicles are needed throughout the day and does the hard work for you.  

Choose the right vehicle

It's crucial to ensure a customer is paired with the right vehicle. Some passengers may require equipment like oxygen tanks, stretchers, wheelchairs, walkers, and more, so the system makes sure those requirements are met with each trip. 

Save on fuel and vehicle maintenance

Since all routes are built using the most efficient path, drivers will drive fewer miles and, in turn, you'll save money on fuel and maintenance. 

Save on driver labor

RouteGenie schedules trips using as few vehicles as possible. 

Enhancing on-time performance

The best pick-up and drop-off windows are recommended for every trip. 
We know non-emergency ambulance providers face a number of problems each day. Our mission is to help you solve those issues with a simple solution: software that does the hard work for you. Our customizable, fully comprehensive product is great for businesses of all sizes and locations. If you're ready to see how RouteGenie can impact your company, get in touch with us!
Get a Demo
Keep your fleet in the best condition possible!