NEMT fleet software makes managing a non-emergency medical transportation fleet of any size effortless. Stay up-to-date on vehicle inspections, oil changes, and any other maintenance to ensure your fleet is in tip-top shape for performance.
NEMT software is an excellent solution for everyone involved: NEMT providers, passengers, and healthcare providers. When NEMT software is used to schedule trips, healthcare providers see fewer cancelled appointments, and passengers get to every appointment safely and on time.


✓ Stay up-to-date on fleet maintenance

Always know when your vehicles need maintenance. Our fleet software sends alerts when there's an issue or upcoming appointment for one of your vehicles, so you know to take it off the road. 

✓ Receive alerts for failed trip inspections

The software sends your team an automatic alert when a driver marks a checklist item as failed on their pre or post check.

✓ Fill out pre and post checklists for every trip

RouteGenie makes it easy for drivers to complete pre and post checklists, so you'll always know whether your vehicles need to be serviced or if they're ready to hit the road. 

✓ Pass along vehicle issues to mechanics

Mechanics can view all vehicle details in the maintenance tab of the software, so your vehicles can get serviced as quickly and accurately as possible.
Get a Demo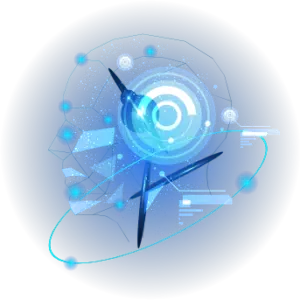 Keeping your fleet in tip-top shape is crucial in running a profitable NEMT business. An out-of-service vehicle limits your transportation capabilities, reducing the amount of trips you can perform, and in turn, decreasing your overall profit. That's why you need NEMT fleet software to automatically manage your vehicles with ease. RouteGenie makes it easy to track all your vehicle maintenance so that your fleet stays at capacity as much as possible.
Get a Demo
Invest in a product that helps you run your NEMT business more efficiently. RouteGenie NEMT fleet software is the solution you've been searching for.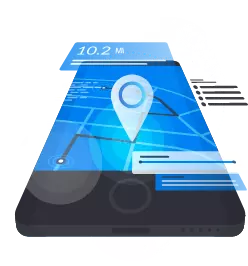 The RouteGenie team designed NEMT fleet software to help NEMT companies find success quickly. Our platform is comprehensive and customizable per individual needs to cater to every type of business. NEMT fleet maintenance software helps providers route trips more efficiently, cutting down on the number of vehicles and drivers on the road. The following are just some of the many benefits you'll find with our software.
Choose the right NEMT vehicle

The software considers every passenger's needs to ensure that the driver is qualified and that the vehicle is equipped with everything needed to safely perform the trip.

Route and schedule trips efficiently

Generate the fastest routes in seconds. The system creates schedules that use your fleet and drivers in the most efficient way possible.

Manage fuel and vehicle maintenance

NEMT maintenance software builds efficient schedules and routes to reduce mileage and improves fuel economy.

Save on driver labor

The software assesses your fleet's capacity to use fewer vehicles.

Enhance on-time performance

The software considers the best pick-up and drop-off windows for every trip.
We know NEMT providers face a host of problems. That's why our team created NEMT fleet software to help manage your operation. If you're ready to change the way you operate, RouteGenie just might be the solution for you.
Get a Demo
Keep your fleet in tip-top shape with RouteGenie!