NON-EMERGENCY AMBULANCE MANAGEMENT SOFTWARE
RouteGenie non-emergency ambulance management software helps you and your team stay organized by providing driver metrics, maintaining up-to-date driver documentation, calculating payroll, and tracking new applicants and hires for optimum organization. 
Our intelligent management software gives you the power to be in full control of your operation. The management feature gives you the tools to grow and thrive through organization, collaboration, and transparency.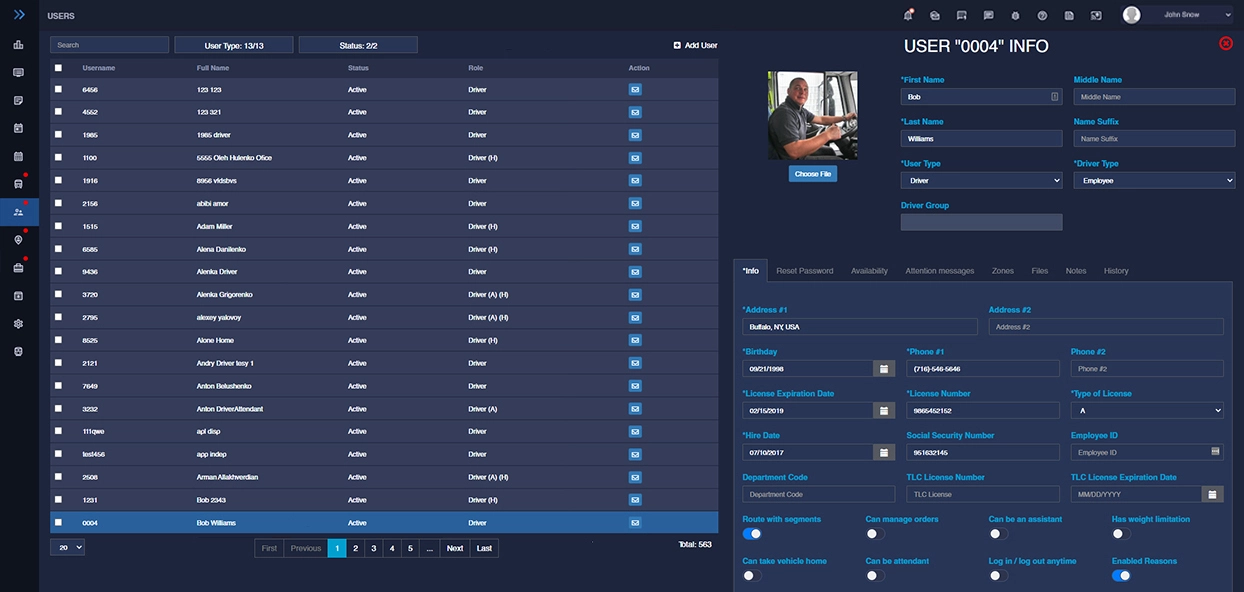 Your customers are your business's focal point, but without a healthy team on the inside, you won't be able to deliver the service you believe in. The RouteGenie management software helps you take care of all the necessary, behind the scenes work that keeps your team working hard. View driver performance metrics, ensure all employee documents and licenses are up to date, manage payroll, and track new applicants and hires. 
NEMT HR ISSUES AND SOLUTIONS
Issue

HR employees deal with loads of paperwork and applications every day, on top of guiding their team through an onboarding process.

Solution

RouteGenie keeps all data and documents securely stored. It's easy to reference and edit HR employee files at any time in our software.

Issue

Manually handling your dispatching, scheduling, billing, and other parts of your business can be an extremely slow, tedious process.

Solution

RouteGenie automates all aspects of your job to save you time and money!

Issue

It's a hassle to keep track of insurance and license expirations, vehicle inspections, driver training, and more. 

Solution

No need to keep dozens of dates stored in your mind. RouteGenie notifies you of any upcoming expirations so you can stay on top of everything. 
RouteGenie non-emergency ambulance software is a multipurpose system that helps providers easily manage their HR duties.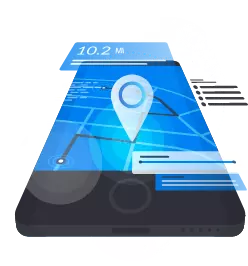 Our team designed a non-emergency ambulance software that satisfies the needs of all NEMT companies. It's multifunctional, customizable, and suitable for organizations of any size or location. Take a look at how you'll benefit from using our software. 
Managing compliance documents

All information is neatly organized into one electronic file. The system alerts you of any missing documents or upcoming license updates. 

Tracking certifications and licensing

Our software notifies providers of any upcoming certification and license expirations. 

Managing your team

Keep track of employee files, applications, and onboarding information all in one place. 

Tracking driver performances

Receive reports detailing driver performances including efficiency, on-time performance, passenger ratings, and any other custom statistics you want to see. 

Calculate commission automatically

RouteGenie easily calculates your drivers' commission and pay and tracks hours for every pay period, making it easy to handle your payroll. 
Our RouteGenie manager app is accessible from anywhere, on any Internet-enabled device, so you can work when it's convenient for you. Save time and money when you switch to our software today!
Get a Demo
Don't wait—book your RouteGenie demo today!