RouteGenie is the modern NEMT billing software you've been searching for. Our system is built to automate your billing process from start to finish, reduce errors and time spent filing claims, all while allowing for faster  reimbursement times and overall productivity.
RouteGenie reduces claim errors, including rejections and denials, and speeds up reimbursement times. Our HIPAA-compliant software ensures all data is stored and shared securely.


✓ Simplify attestations

BillingGenie syncs with your payer to streamline the attestation process. The system automatically identifies which trips were completed and which were not.

✓ Integration with the nation's leading clearinghouse

Check your claim status, see if your payer has successfully received your claims, and track your payments with easy remittance file uploads. 

✓ Choose the correct codes for every trip

The system identifies which medical codes are needed for every trip, so you don't have to worry about submitting incorrect data on your claims.

✓ Generate broker billing files

BillingGenie can generate dozens of billing templates to fit your broker's specifications.

✓ Streamline paper billing

Generate a variety of billing files including paper/PDF invoices, broker billing files, and CMS 1500 forms for simplified paper billing. 

✓ Faster billing with EDI transactions

Electronic billing makes claim processing faster than ever before. Our EDI billing system is secure and allows for quick transfer of data between you and your payers. 

✓ Track every NEMT trip you complete

Track the status of every trip including claim status, claim issues, and payments.
Get a Demo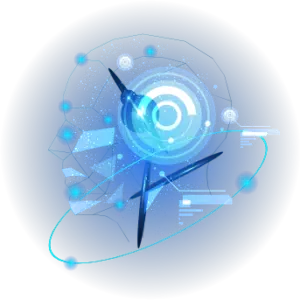 RouteGenie NEMT billing software helps transportation companies accurately bill their clients, ensuring their trips are paid on time. RouteGenie is advanced software that will save providers time, labor, and money; it focuses on delivering a seamless medical transportation experience, rather than on coding.
Get a Demo
Automate your NEMT billing process with RouteGenie!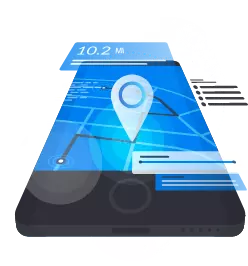 RouteGenie NEMT billing software is designed to alleviate the stress of manual billing. It takes the guesswork out and streamlines your NEMT billing operations from start to finish, saving non-emergency medical transportation companies a significant amount of time. RouteGenie is customizable to your specific business needs to offer you the best experience possible. NEMT billing is difficult, but RouteGenie makes it a simple part of your day. Here are just a few of the many advantages you find with RouteGenie, a modern billing software for non-emergency medical transportation.
Fast reimbursements

Electronic claims are paid before paper ones, so you'll receive reimbursements faster than ever before when you bill with RouteGenie.

Streamlining attestations

RouteGenie identifies which trips have been completed and which haven't to simplify the attestation process.

Reduce denials and rejections

Rejected and denied claims set you back. Our billing software checks every claim for errors before submitting to ensure no errors are found.

Easy access to paper documents

RouteGenie can generate a variety of forms for easy submission, including PDF documents that can be printed or emailed in seconds.

Reduce costs

Automated billing saves NEMT providers time and money with a quick submission process and fewer errors.

Create broker billing files

RouteGenie can easily generate tons of billing templates built for your broker's specifications.

Track every claim

Track a claim's status to see if a payer has received it, found any discrepancies, or paid it.

Rating and coding assistance

Say goodbye to error-filled claims. Our NEMT billing software recognizes which data and codes are necessary for each trip for an accurate billing process.

Efficient billing operations and payments

Create digital invoices for clients and share them via email when a trip is complete.
Billing your NEMT trips can be stressful without the right tools. Providers have to meet deadlines, submit the proper data, and ensure every piece of information is accurate. This is an incredibly time consuming and costly process if done manually. Our NEMT billing software automates every step of the billing process to guarantee every claim is submitted accurately and on time. Don't waste another day billing without software. See how RouteGenie changes your operation.
Get a Demo
Improve your customer service, streamline your operation, and increase your profit with RouteGenie!