NON-EMERGENCY AMBULANCE BILLING SOFTWARE
RouteGenie is the software you need to make billing claims a simple process. RouteGenie tackles the everyday challenge non-emergency ambulance providers face, and offers an automated solution to ease the stress on your business. 
RouteGenie improves billing accuracy to reduce the chance of rejected and denied claims. Since electronic claims are paid before manual ones, you'll be reimbursed even faster than before. All transactions are secure with our HIPAA-compliant product. 


✓ Simplify attestations

BillingGenie makes the attestation process a breeze by syncing up directly with your payer.

✓ HIPAA-compliant software

RouteGenie is a HIPAA-compliant system that guarantees all information is kept safe and secure. The software makes it easy to create an ePCR for every patient with an automated system.

✓ Apply the right billing codes

Medical codes are tricky since they vary by state. Our software recognizes what codes need to be used and where, so you don't have to worry about incorrect data entry.

✓ Generate broker billing files

Our software generates unique billing templates to meet all of your brokers' individual requirements.

✓ Streamline paper billing

Need to print and submit a bill? No problem. RouteGenie generates CMS 1500 forms and can additionally help create PDF invoices for printing.

✓ Follow every trip to completion

All trip information is conveniently recorded and used for efficient billing at the end, so it's easy to create files and reports quickly.
Get a Demo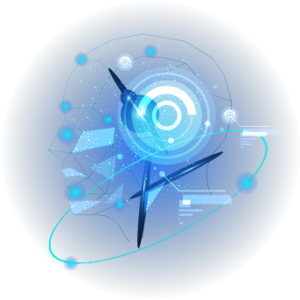 Are you a non-emergency ambulance company that wants to accurately bill your clients and get paid on time? If so, you need RouteGenie—an advanced, automated billing software built to save providers time and money. Your job is important. Let RouteGenie make it a little easier.
Get a Demo
Automate your non-emergency ambulance billing with RouteGenie!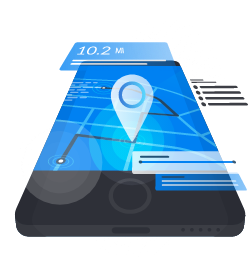 RouteGenie is designed to ease the stress of operating a non-emergency ambulance operation. Billing can be a tough feat for many providers; different states require different codes, various payers may have different specifications, and the process can become time consuming without the right tools. Our software allows you to customize billing operations to your needs and makes it easy to develop an ePCR for every customer. Overall, our non-emergency ambulance software provides you with the features you need to run a successful business. 
Get a Demo
Quick reimbursements

Electronic billing makes it easy to receive quick, accurate reimbursements. Dealing with multiple payers isn't a problem and you'll still receive your payments on time.

Streamline attestations

RouteGenie knows which trips are completed and which are in the queue and syncs with your billers to simplify attestation.

Reduce costs

Save money with electronic billing that reduces errors and reimburses your business fast.

Create broker billing files

Generate dozens of broker billing templates specific to each brokers' needs.

Streamline Medicaid

Our software is HIPAA compliant so all payer requirements, including Medicaid specifications, are met with every submission.

Keep tabs on every trip

RouteGenie makes following every trip to completion simple, so when it comes time to bill, all the information is there.

Effortless coding

Our automated software identifies what codes are needed for each trip and applies them for you.

Efficient payment processes

RouteGenie creates digital invoices for clients and shares them via email.

Switch to paperless billing

Manual billing is a thing of the past with our electronic software system. Paper billing is costly and, unless it's specifically requested by a payer, shouldn't be your preferred method. Our software easily creates PDFs needed for billing that can either be sent electronically or printed.
Billing insurance claims is a complex process. As a non-emergency ambulance provider, you have strict deadlines to meet, accuracy standards to uphold, all on top of running a business. Since billing is such a time-consuming process, we offer a billing software that saves you both time and money. That's right, billing isn't a difficult, tedious task with RouteGenie. Our software automates the process and checks all claims for errors before sending them off, so you can get reimbursements faster and without error. Don't settle for faulty billing any longer. See what RouteGenie can do for your business. 
Get a Demo
Are you ready to transform your operation? Switch to RouteGenie today!