NON-EMERGENCY AMBULANCE CLIENT SOFTWARE APP
The RouteGenie client app gives customers more control over their rides, profiles, past and future trips, and more. It's easy to use, so customers can schedule their trips right from their smartphone, tablet, or computer!
With our customer app, passengers can manage their trips right from their smart device. This gives customers control to request trips, make special arrangements, reschedule if needed, and more, saving providers and drivers time. 



✓ Keep passengers informed

The customer app notifies passengers when a driver is en route to pick them up, then again when they arrive at the pick up location.

✓ Give full transparency to your payers

Your payers get live trip updates on their client in the payer portal, so they can prepare their billing statements accordingly.

✓ Booking trips is a breeze

It's simple for passengers to book a trip from the customer app. These trip requests will go directly to your system for you to begin routing and dispatching. No more phone calls or emails with sensitive PHI!

✓ Form strategic partnerships

Our facility portal gives any medical facility you work with a look at all the trips coming in and out of their facility, regardless of payer. This gives businesses a chance to plan ahead for patient arrival and offer more trip opportunities for you.
Get a Demo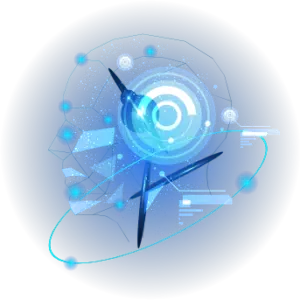 The RouteGenie customer app for NEMT and non-emergency ambulance businesses is built to streamline your entire operation. From scheduling and routing to billing and customer access, RouteGenie is a reliable platform for businesses big and small. 
Transparency is a huge part of doing good business. Both customers and payers expect reliable communication to be at the forefront of the transportation service, and RouteGenie makes it easy to guarantee that.
Get a Demo
Your customers can track their rides and manage their trips with the RouteGenie client mobile app!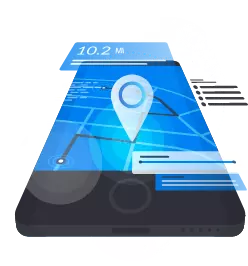 The RouteGenie team designed the client software app to give passengers more control over their trip scheduling. Not only does it give them direct access to their trips, it allows for a smoother communication line between customer and driver. 
Customers book their own trips

Customers can quickly and easily request a ride within the customer app. Drivers will instantly receive a notification so the trip can be confirmed, scheduled, and routed.

Send trip reminders The software makes it easy to send a pre-trip reminder to your passengers to confirm they still need the ride. The customer also receives live updates when the driver is on the way.

Create meaningful partnerships

Any medical facility you take passengers to can view trip information. They can use this data to plan for a patient's arrival and departure.

Transparency for payers

Your payers can receive live trip updates and plan their billing accordingly.
We created this software with your biggest challenges in mind. With RouteGenie, you can overcome the daily issues you face for a better business. 
Get a Demo
Improve your customer relations with RouteGenie!