NON-EMERGENCY AMBULANCE SCHEDULING SOFTWARE
RouteGenie's non-emergency ambulance scheduling software is a modern program that provides reliable scheduling assistance for non-emergency ambulance providers. 
RouteGenie allows providers to build the perfect schedule and optimize their routes. But that's not all. Our software is an all-encompassing solution for non-emergency ambulance providers. 
What can RouteGenie do for you?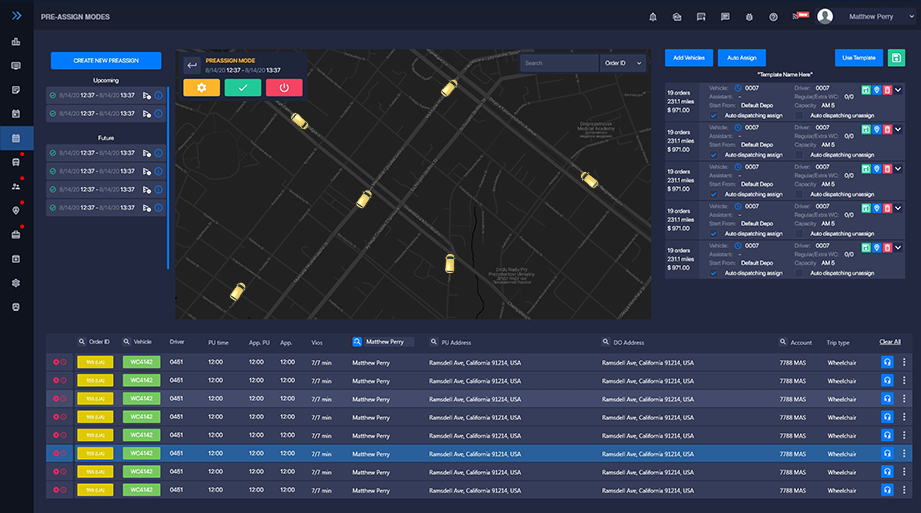 RouteGenie helps you identify how many vehicles you'll need for your trips to build the best schedule possible.
RouteGenie automates scheduling to improve performance and increase your overall profit.
Save time, money, and labor when you switch to RouteGenie for a seamless non-emergency ambulance operation.
Get a Demo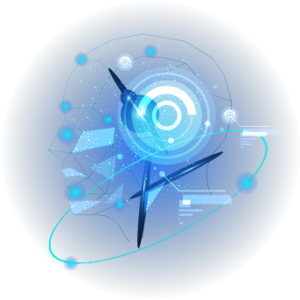 Nearly 4 million Americans, including senior citizens and disabled people miss or delay healthcare appointments each year because they don't have proper transportation. NEMT businesses help provide rides to those who otherwise wouldn't have a way to important medical checkups. Whether it's by NEMT van or non-emergency ambulance, patients are able to get the care they need because of this industry.
As you know, non-emergency transportation isn't always easy work, especially if you're relying on a manual process. You end up wasting time with inefficient schedules, lost drivers, no-shows, vehicle maintenance issues, and more. But with the right scheduling software, these issues can be avoided. RouteGenie is designed to reduce errors and save users time and money for a more productive operation. We know every company is different, so RouteGenie gives businesses the option to customize the software to their unique needs.
Get a Demo
RouteGenie is an automated solution that can improve your workflow and save you time and money!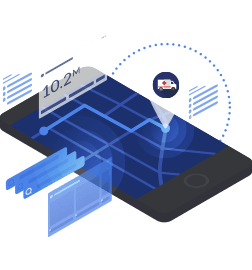 RouteGenie is built to make NEMT and non-emergency ambulance providers' jobs easier. Customizable to each business's needs, the platform makes real-time scheduling changes, trip add ons, no shows, driver call-offs, vehicle issues, and more, easy to handle. RouteGenie offers these great advantages to our customers:
Optimizes scheduling

RouteGenie makes it easy to build the perfect schedule with an automated process. What vehicles will you need? How many? Our software has all the answers.

Real-time visibility

Monitor trip progress in real-time. This gives providers the ability to make changes to their routes later on based on performance.

Real-time communication with drivers

Need to contact your drivers during a trip? No problem. The Driver App allows a seamless transfer of information between dispatcher and driver, so everyone always has the most up-to-date trip info.

Built-in GPS

RouteGenie's GPS makes it easy for drivers to access the best routes, view traffic patterns in real-time time, and adjust based on the circumstances.

Drivers' workloads reduced

Before each trip, the software selects the best vehicle available based on a patient's needs. Additionally, the right driver for the job is selected and the software identifies any pick-ups that could be made in the same area at the same time.

Mobile friendly

Access your account from a mobile device for last-minute changes, on-the-fly communication, or to easily bill a trip.

Improve on-time performance

Our software identifies the best pick-up and drop-off times for improved on-time performance with every trip.

Better routes for every trip

No need to stress over which route to take—our system assesses the trip details and plans the best one for you.

Reduce overall costs

RouteGenie saves you money by planning efficient routes and scheduling only the best vehicles for the road.
RouteGenie is designed to meet the needs of all non-emergency ambulance providers, no matter the company's size or location. You'll save time and money and your patients will get a safe, reliable ride every time. 
Get a Demo
Take your non-emergency ambulance service to the next level with our NEMT scheduling software!