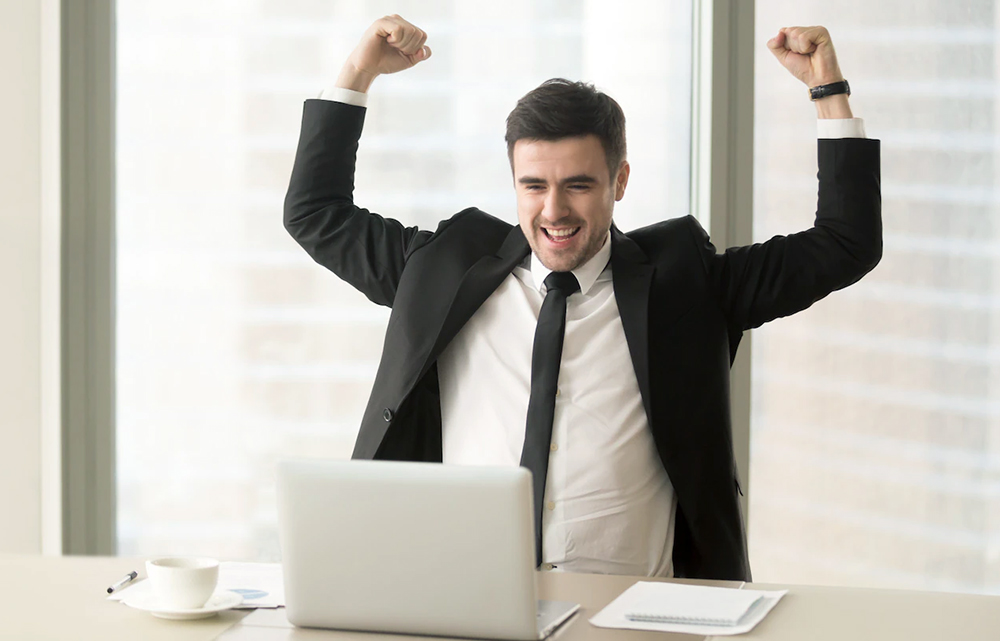 On-time performance (OTP) is a critical metric for any business, but it is especially significant in the non-emergency medical transportation (NEMT) industry. Passengers and clients rely on drivers to arrive as scheduled so they can be on time for their medical appointments. 
Timeliness is crucial because there is so much at stake. Late arrival at a clinic or doctor's office may mean more than just lost time. It can lead to a missed appointment or procedure, which can significantly impact their quality of life.  
The NEMT industry relies heavily on strict scheduling, on-time dispatching, and advanced communication of cancellations. How can service providers further improve their on-time performance? 
Let's explore seven actionable ways to streamline your operations and ensure all your drivers are on schedule. 
1. Monitor Key Metrics and Data 
Monitoring key metrics will ensure that your business operations are on track. You should have an overview of the following:
The number of passengers transported by a certain driver, team, or fleet within a certain period

The number of drivers dispatched in a certain area or period 

The number of vehicles available each day

The most popular routes that passengers use

The number of canceled trips per driver, passenger, or route

Areas with the most cancellations or delays
By tracking these key metrics, you can identify areas where you can address on-time performance issues. You can make changes in dispatching and scheduling trips if needed or allocate additional resources to maximize efficiency. 
2. Use NEMT Software with Apps for Drivers and Passengers
Your choice of transport management software is crucial to improving your on-time performance. It must track and analyze all key metrics to boost efficiency in all areas of your NEMT business.
Some software options offer limited features, such as dispatching without billing or vice versa. The best non-emergency medical transportation software for your business should provide everything you need, from fleet management to passenger tracking and payroll. 
RouteGenie offers features that track vehicle, driver, and passenger data at all points of the journey. This includes routes, appointments, and cancellations. It also has an HR feature to manage driver schedules and payroll, along with vehicle maintenance and billing. 
RouteGenie can improve your drivers' on-time performance rates by 25%. You can also increase the number of completed trips without adding more vehicles to your fleet. Our NEMT software allows you to utilize your vehicles at maximum capacity, to react fast if any changes occur (e.g. traffic conditions, cancellations or no-shows, will calls, etc).
3. Communicate With Passengers and Drivers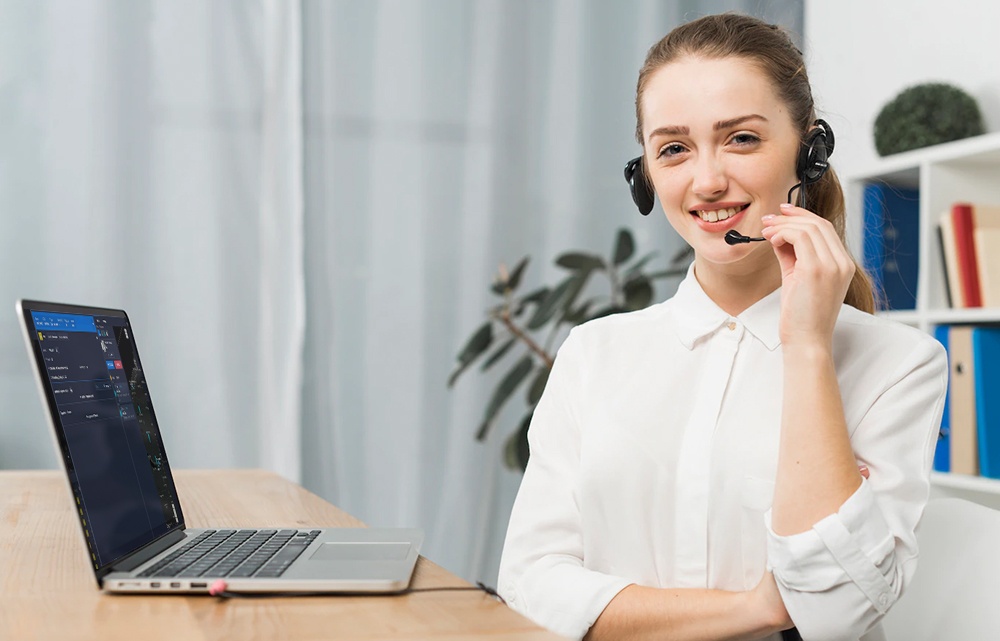 Passengers, drivers, and dispatchers must have access to real-time data about their trips. They must be immediately informed about any changes to the schedule, route, or estimated time of arrival. When all parties are informed, you can avoid misunderstandings and ensure on-time performance for your fleet.
You can send out communications via updates on your website and social media, or send regular notifications via email or text. If you use multiple channels, make sure to send the same message across all of them to avoid confusion.
If you have an NEMT driver app you can clear a driver's schedule for another appointment in advance and lessen the likelihood of a delay or canceled trip. 
4. Maintain a Buffer Period Between Scheduled Trips
Maintaining a buffer time in your fleet schedule can significantly improve on-time performance. The principle behind this is that it allows for some flexibility in case of occasional delays. A buffer can prevent cascading delays, thus allowing more efficient use of resources.
While the concept of a buffer time is well-established, there is still debate about the best way to implement it. The most effective method for one company may not work for another, depending on the particular situation and fleet. Nevertheless, a buffer period will help drivers address vehicle, traffic, and weather issues and still be on time for their next trip. 
5. Account for What You Can't Control
The rate of a transport company's on-time performance is valuable because their customers count on their reliability. But there are many factors that drivers, dispatchers, and even business owners can't control, such as weather and traffic. By maintaining contingencies for these incidents, you can ensure that your operations continue to run smoothly and on schedule.
Weather can impact transport in many ways and make it difficult for drivers to arrive at their appointments on time: damage vehicles, cause environmental delays due to obstacles on the road, and more. Traffic also causes heavy delays, especially in bustling cities where accidents or congestion are common occurrences. 
NEMT companies can account for these occurrences in many ways. Closely tracking weather patterns and traffic conditions can help dispatchers plan ahead and make scheduling adjustments as needed. You can also implement a longer buffer period when you expect a lot of delays. 
6. Regularly Maintain Your Fleet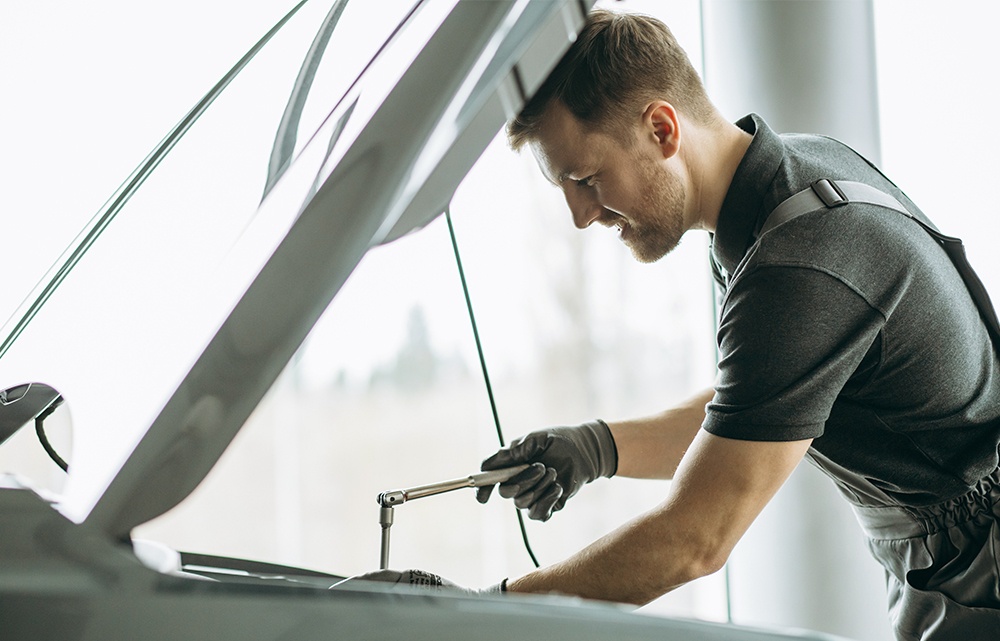 Maintaining your vehicles is crucial in the transportation business. Keeping your vehicles in good condition ensures optimal and efficient operations so you can always provide reliable service to your clients.
Proper vehicle and fleet maintenance also affects your on-time performance. Regularly maintaining your fleet is also needed to meet compliance requirements in the industry. Well-maintained vehicles will minimize delays and disruptions to your service, which can help you maintain a high level of customer satisfaction.
A thorough preventative maintenance schedule will ensure that your entire fleet remains in good shape no matter how many trips they go on. With RouteGenie's fleet management features, you can automate scheduling and system checks for each vehicle. You can also share all relevant data with your mechanics, so they will service your vehicles as quickly and accurately as possible.
7. Account for Loading and Unloading Times
Companies also need to consider loading and unloading times for all passengers. Some clients need additional time to get in or out of a vehicle, especially if they use special mobility equipment.
Add at least five minutes of padding to account for loading and unloading times so your schedule will not be affected. Depending on the client's circumstance and location, you can also customize the loading and unloading times. A client who uses a wheelchair would be allocated an additional five to ten minutes for pickup and dropoff. 
Choose a Software that Addresses On-time Performance
In the NEMT industry, being on time is a valuable quality that passengers value. After all, their lives and health depend on transport services that will bring them to critical medical appointments and checkups. 
NEMT business owners and service providers must choose top-notch management software to automate operations for maximum efficiency. 
Schedule a demo with RouteGenie to see how our software can help enhance on-time performance!