How to Find the Best NEMT Vehicles for Your Business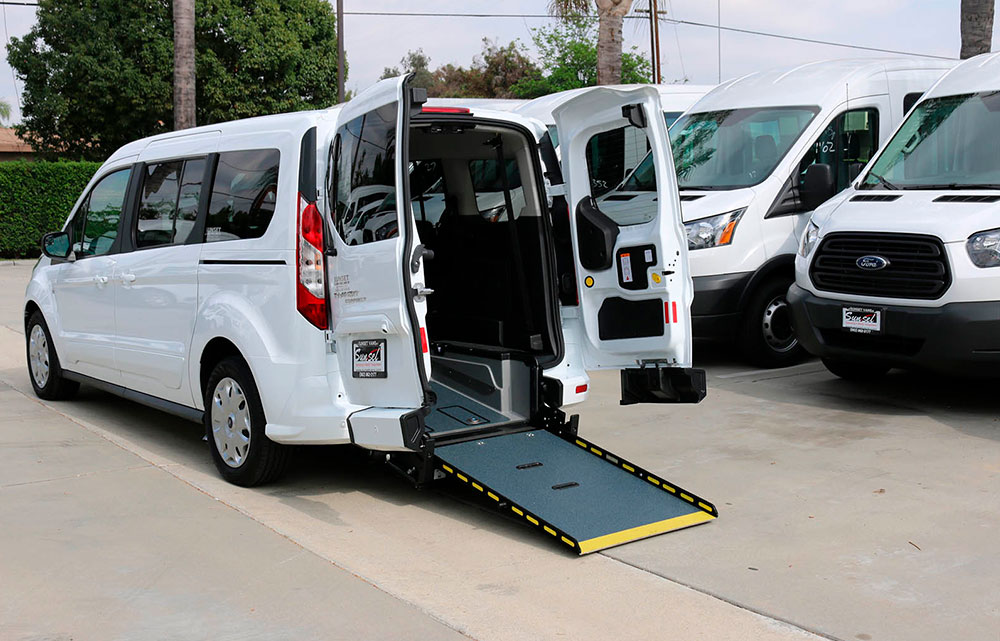 03/26/2021
4 mins read
{$ rating.avg|number:1 $}/5
({$ rating.count $} vote)
({$ rating.count $} votes)
Rate this post
0
Are you looking to get into the NEMT business? Have you recently started your own NEMT company? If so, you probably have a question or two. One of the biggest things you need to begin operating your transportation business is, not surprisingly, a vehicle. However, not just any old vehicle will do. Since you'll be transporting a population mainly consisting of elderly and disabled folks, you need vehicles that are accessible for these groups. Once you find ADA-compliant vehicles that will work best for you, it's important to insure all of your vehicles, along with every driver you have on the team. But first, you need to figure out what vehicles you need and where to find them. We've outlined some guidance below. 
Contents:
How to Select the Right NEMT Vehicle
If you're just starting out, it's good to have one or two reliable vehicles until you grow a little. While you can choose from a variety of styles and sizes, including minivans, full-size vans, and buses, it's probably realistic to start out small. This way, if you get a handful of regular customers, a minivan or full-size van should do the trick until you find a bigger customer base. Some important things to keep in mind are additional assets you may need within the vehicle. For starters, a wheelchair. You'll have a wheelchair-accessible vehicle, so having a few extra wheelchairs on hand is a good idea. Additionally, equipment like walkers, gurneys, and oxygen tanks are other devices you should consider having on hand. While the vehicle is your main priority, it won't be useful if it's not equipped with the appropriate tools for your passengers. 
What Vehicles Should You Consider?
The most important thing to keep in mind as you begin your vehicle search is accessibility. For the most part, your patients will be those living in nursing homes, assisted living facilities, and other environments that make them vulnerable. Making sure the vehicles you choose can accommodate a variety of people, including those who need wheelchairs and walkers, and people who require oxygen tanks or gurneys. Below, we outlined the types of vehicles that will best serve your needs, along with some popular makes and models of each kind. 
Wheelchair Accessible Vans
Your vans should be wheelchair accessible for your passengers. Depending on the size you want, there are a couple different popular options:
Ford Transit: This vehicle is a full-sized, wheelchair and gurney van, available in a variety of floor plans. The Ford Transit seats up to 8 passengers, including 1 or 2 wheelchairs. 
RAM ProMaster: This vehicle has a lift capacity of 800 pounds and is available in two different lengths and roof heights. Seating can be shifted around when needed for a few different floor plan options. 
Rear access wheelchair ramps
Dodge Grand Caravan Legend II: With this vehicle, you can seat 2 wheelchairs and up to 7 passengers. The van allows the operator to control what height the van lowers to. You can also remove seats to make more room for wheelchairs when necessary.
Ford Transit Connect: This vehicle seats 5 passengers and 1 wheelchair.
Stretcher Van
Ford Transit 150: This ADA-compliant vehicle is equipped with hardware that secures a gurney in the vehicle for a safe trip. 
Set Your Business Apart With NEMT Software
Once you have your vehicles, it's time to book some trips. As you get more customers and develop a process, you'll probably find that scheduling, routing, dispatching, and billing is a lot of work when done manually. That's why we recommend looking into an NEMT software as soon as possible. Software like RouteGenie automates the entire process for a simpler, money-saving operation. If you're interested in seeing how RouteGenie can help your business, reach out to our team today!
{$ rating.avg|number:1 $}
/5
(1 vote)
({$ rating.count $} votes)
Rate this post