NEMT Passenger Eligibility Requirements
09/03/2021
2 mins read
{$ rating.avg|number:1 $}/5
({$ rating.count $} vote)
({$ rating.count $} votes)
Rate this post
0
If you're new to the NEMT space, you likely have tons of different questions. There's a lot to learn about this industry, and that's what makes it so exciting. The best place to begin, however, is with trip eligibility—who gets rides and how do they get them? We dove into non-emergency medical transportation eligibility below. 
Contents:
Who Qualifies for NEMT?
According to the Centers for Medicare and Medicaid services (CMS), a Medicaid beneficiary who meets specific eligibility criteria may have the option to get a ride through NEMT. Eligibility specifications vary from state to state and patient to patient, so it's a good idea to get in touch with a Medicaid representative to verify your eligibility and coverage. If you fall into one or more of these categories, you may be able to get a ride through Medicaid:
You don't have a working vehicle or valid driver's license 
You have a cognitive or physical impairment 
You're unable to travel or wait for a ride alone 
If you still aren't sure whether or not you fall into these categories, or could be a separate exception, it's best to contact Medicaid directly and explain your situation. 
How do You Get a Ride?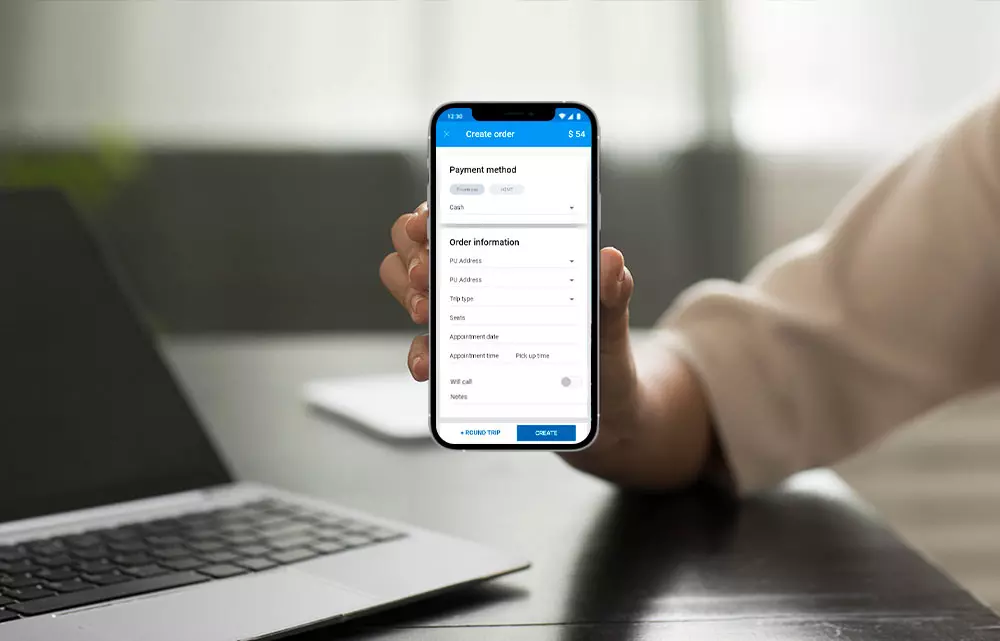 Once a passenger's eligibility is confirmed, it's time to get a ride. If you're getting a ride through Medicaid, and you've already been in contact with someone at Medicaid, they can direct you toward a broker in an area to book your ride. Otherwise, it's as easy as throwing out a Google search for "brokers in my area," and a number of results should appear. When you book your appointment, you'll be asked a series of questions to help the NEMT provider determine what vehicle is best for your specific situation. Passengers may end up in a wheelchair van, stretcher van, or even a taxi depending on what vehicle the provider sees as the most fit. 
RouteGenie is at Your Service 
NEMT providers who use non-emergency medical transportation software to handle their trips see a much higher success rate than those who do so manually. If you're a provider who's ready to improve your operation, book your free demo with the team at RouteGenie today! 
{$ rating.avg|number:1 $}
/5
(1 vote)
({$ rating.count $} votes)
Rate this post