NEMT Training: Why It's Crucial in Running a Successful Business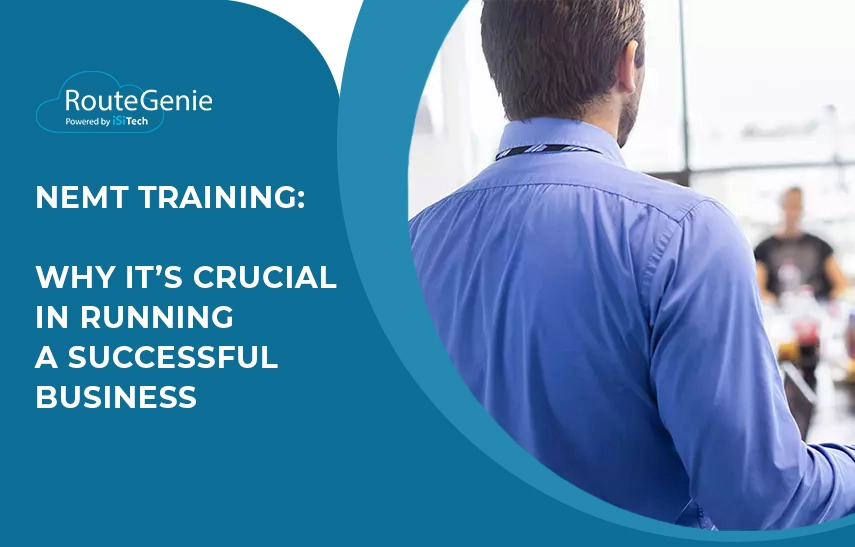 03/10/2022
3 mins read
{$ rating.avg|number:1 $}/5
({$ rating.count $} vote)
({$ rating.count $} votes)
Rate this post
0
Employees can always benefit from regular training sessions, no matter what type of industry they work in. The same goes for those who work in the non-emergency medical transportation field. A NEMT operation consists of many different moving parts. For those unfamiliar, the NEMT process usually goes something like this: a passenger requests a ride through a
NEMT
broker. The broker then sends that trip request out to a NEMT provider in the area. The provider accepts the request, then schedules, routes, and dispatches the ride appropriately. That being said, there's a lot of different parties involved in making the trip process come to life—proper training makes seamless communication and collaboration possible.
Contents:
Why is Training so Important?
Regular NEMT training sessions are important for a number of reasons. First and foremost, you want to do everything possible to provide your employees with the tools to be successful. This means becoming more efficient, growing in their role, and staying up-to-date on Medicaid guidelines that could change the way they do their job. Without proper training, these goals are unlikely to be achieved. Training not only creates better workers—it also improves your bottom line, helping the company as a whole. Below you'll find some additional reasons to make training a top priority at your practice. 
Boost Company Morale 
You might think your employees will moan and groan over training sessions, but realistically, the opposite is usually true. Training boosts staff morale, because it lets your employees know that you value them and care about their growth. It also serves as an opportunity to bring your team together apart from day-to-day operations. As your team becomes more comfortable working together, you'll find more desirable results. 
Improve Everyday Confidence 
The NEMT industry is a rapidly changing one, and your employees have to keep up with the everyday demands and obstacles that come along with it. Training is a time when they can step back and address any concerns they have or difficulties they're facing. In turn, you'll instill more confidence in your employees so that they can handle their jobs with ease.
Stay Up-to-Date on Regulations
 
Medicaid regulations are always changing, and if you're operating in different states, you have even more to keep track of. Periodic trainings are a great way to keep your team in the loop on any Medicaid changes that could impact the way you work. 
Provide the Best Care to Your Passengers
Hospitality is a huge part of working in the NEMT industry. You need to be patient, personable, and generally a people person to excel in this field. However, there's always room for improvement, and training can provide that. People skills are important to work on, but it's even more crucial that your team understands how to properly secure stretchers, wheelchairs, and any other device a passenger may have. Otherwise, you create a huge safety risk. While this specific aspect of training occurs before an employee begins their role, it's still important to revisit the process and make sure everyone has a complete understanding of anything that may come their way.
Give Your Team With Tools to Succeed With RouteGenie
Looking for ways to ramp up your training efforts? Invest in non-emergency medical transportation scheduling software to improve your operation today—you won't believe the difference it makes. Sign up for your free demo with our expert team!
{$ rating.avg|number:1 $}
/5
(1 vote)
({$ rating.count $} votes)
Rate this post