RouteGenie Feature Spotlight: Billing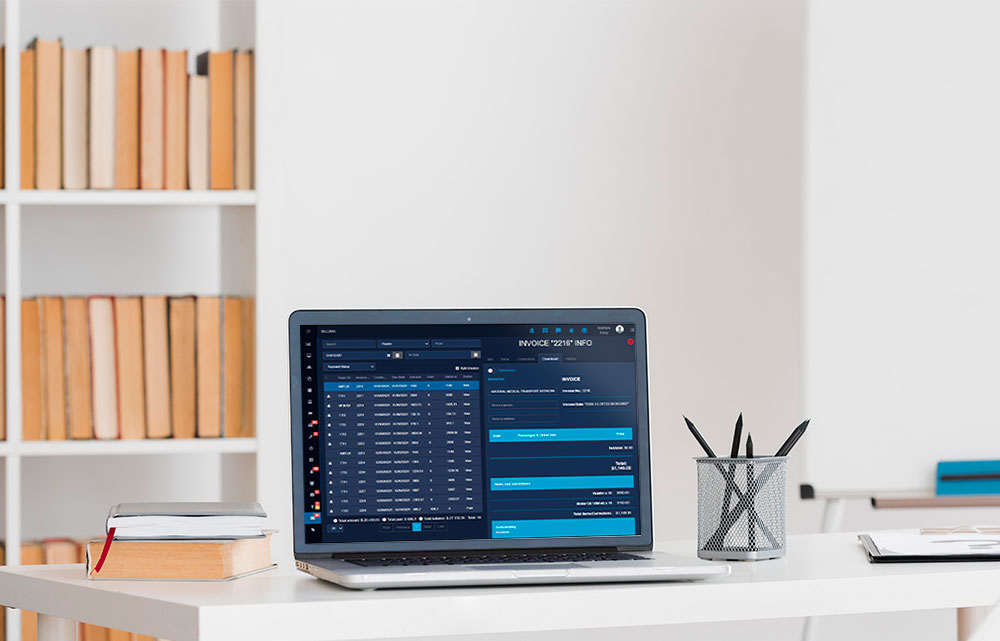 03/12/2021
8 mins read
{$ rating.avg|number:1 $}/5
({$ rating.count $} vote)
({$ rating.count $} votes)
Rate this post
0
Here at RouteGenie, we're all about efficiency. We achieve that through teamwork, constant innovation, and of course, a high-tech, modern software system. Built to help NEMT companies across the nation, our product takes the guesswork out of everyday transportation tasks, like billing, for a simpler operation. We know the world of technology is ever changing, and that's why we examine our product regularly to look for things we can improve and additions we hadn't yet thought of. Our software isn't just an of-the-moment product—it's one that grows with your business, so you can count on RouteGenie for years to come. 
Contents:
What are the Benefits of NEMT Billing Software?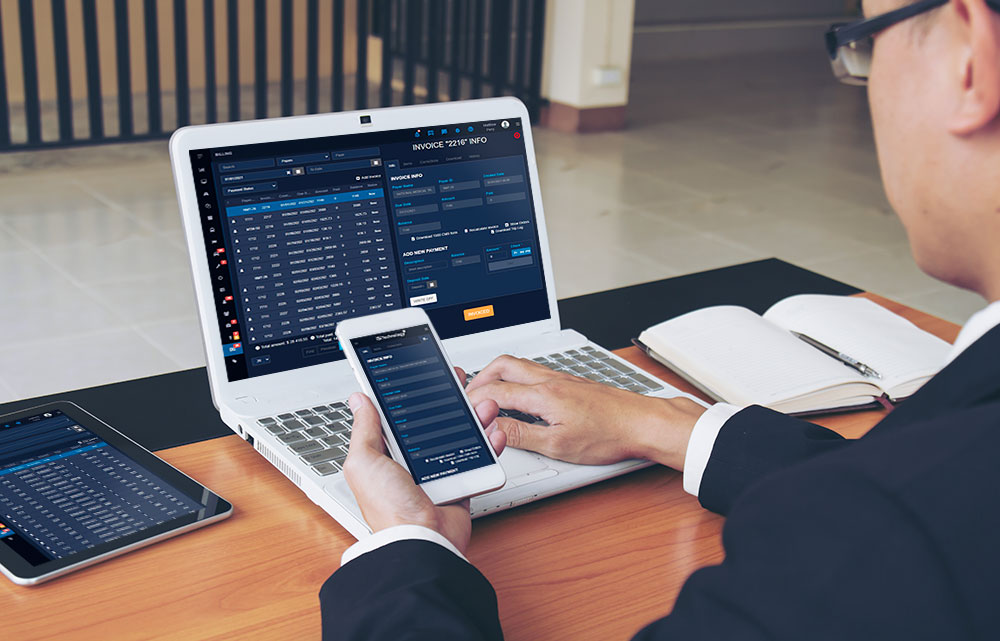 As an NEMT provider, you have a lot on your plate every day. From making sure trips are completed correctly and on time to working on improving your daily operation, you deal with a variety of tasks to keep your business progressing. And somewhere in between everything else, you have to bill your patients and submit insurance claims. As you know, manually billing claims can be a nightmare. It's not just time-consuming but also makes you more prone to errors. If you're billing a handful of claims every day, it's likely you're going to end up submitting a few mistakes that will set you back. These setbacks can come in the form of rejected, denied, or incorrectly paid claims, and while none of these are going to crucially harm your business, they will involve extra time and care to correct mistakes and resubmit claims on time. No business wants to end up in this situation, and that's why making the switch to an NEMT billing software is so important. It's time to let an automated system do the hard work for you. We've outlined how billing software can improve your non-emergency medical transportation company below:
Save Time and Money
If there's one benefit you can guarantee you'll see almost immediately with NEMT billing software, it's saving time and money. The more customers you have, the more money you'll make—sounds like a win-win scenario, right? But with more customers comes more claims to bill. If you started out small and had no trouble managing a few claims, that's understandable. However, once you grow, it's nearly impossible to keep up with that amount of claims manually. It's not realistic to assume your team can manually bill dozens, or even hundreds, of claims each day while staying on schedule. Electronic billing software quickly creates and submits claims for you, saving you time and money and allowing you to focus more on other aspects of your business. 
Reduce Errors
Human errors are inevitable, but they can be costly when they pile up. Plus, if you receive too many rejected, denied, or incorrectly paid claims at once, it will be almost impossible to stay on track. But with NEMT billing software, all claims are scrubbed for inaccuracies before submitting, so you can feel confident that you're submitting clean claims, on time. This greatly reduces the chance of errors, so you can count on getting paid on time and staying on track with your billing. 
Get Paid Faster
An automated billing process is essential these days. Electronic payments are paid before manual ones, so if you aren't using billing software, you're immediately waiting longer to receive reimbursements. Plus, with automated billing, it's easy to see when a payment was received and processed, and you'll be able to see when to expect payments. Quicker payments might not seem like the most pressing reason to invest in software, but as your company continues to grow and you require more expendable cash, you'll want those reimbursements in your pocket as quickly as possible. 
Better Customer Relationships
Your customers want their billing submitted and cleared just as quickly as you do. When you use an automated billing software, your business immediately becomes better than the competition. Your customers will have even more confidence in your service and your ability to deliver a fast turnaround, which means you'll have happy passengers and better luck at finding new customers, too.
Strong Security
Dependable security is a must in the NEMT business. Following regulations, all software must be HIPAA compliant to protect customer information and data. Software is an added layer of security and protection for your passengers and will overall give your business a more professional repertoire. You and your employees don't have to worry about files ending up in the wrong place, and all data transfer is sent from one HIPAA-compliant platform to another. 
Automated Reporting
If you want to grow as a company, you have to know where improvement is needed. Billing software makes it simple to create and receive reports detailing all your billing, so you can assess performance and profits. This data provides useful insights for decision makers and allows you to adjust and make changes based on concrete data and numbers. 
Send Bills From Anywhere
Gone are the days of being stuck in the office with a pile of claims to file. With NEMT billing software, billers can file and submit claims from anywhere there's Internet access. This allows your team to work remotely if necessary from the device of their choice including smartphones, laptops, and tablets. Plus, if you have a last-minute bill that needs submitting, it's easy for any team member to log on and submit quickly no matter where they are. Convenience is huge, and having the ability to bill from any location will increase your productivity tenfold. 
Save on Costs Associated With Paper Billing
Submitting claims through snail mail may not seem like a costly method, but it adds up over time. As you continue to build your clientele, you'll be forced to run to the post office more often—increasing the money you spend on envelopes, stamps, and mailing. Take our word for it: the investment of billing software is well worth it compared to the rising costs associated with paper billing. 
Key Insights Into Business Performance
Sales, cash, and revenue are three things your company should always be aware of. In your case, sales are your customers, both old and new. It's important to have a place to track and store customer information, so you can maintain current customers while planning to look for new ones, as well. Software lets you see all payments made by your customers, whether it's through insurance or personal pay, so you can see who's already paid and who's outstanding. Plus, it's simple to see when a claim is processed and reimbursed, and if there happens to be a rejected, denied, or incorrectly paid claim, you'll quickly be able to correct it and resubmit. Additionally, software allows you to easily track revenue each month. This is crucial to the health of your overall operation, knowing if you're hitting your financial mark or falling behind. With NEMT billing software, it's easy to view insights at any time and adjust your business as needed. 
Create Broker Billing Files
All brokers are different. If you're working with a variety of brokers, there's a good chance they'll all have different requirements for their billing files. RouteGenie billing software makes it simple to create multiple different templates to match each broker's needs. With this capability, all brokers can stay happy and continue working efficiently with all files sent in the format they're used to. This is just another way to keep all parties involved happy and productive and ensure payments and bills are processed as quickly as possible. This way, you don't have to spend hours trying to reformat your typical billing file just to meet one broker's expectations—RouteGenie quickly does it for you. 
Routegenie Billing Software is the Platform You Deserve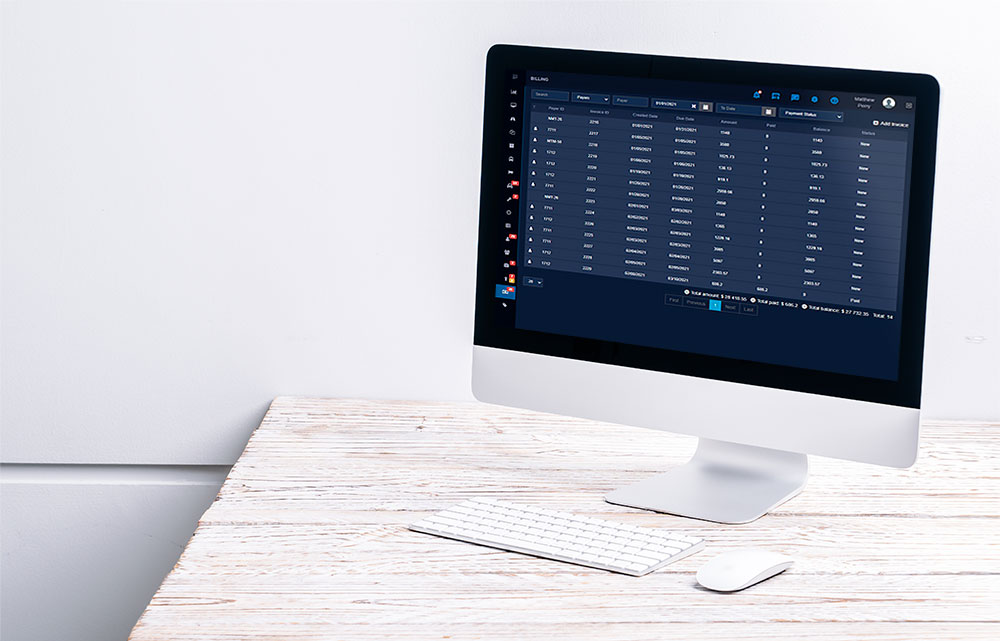 So, we've hopefully convinced you that billing software is a must-have for those in the NEMT industry. Now what? The team at RouteGenie is happy to get in touch and assist you in your software search. We offer a product that's efficient, affordable, and always advancing with the industry's needs and your business's individual needs. When you set up a demo with us, you'll see just how simple and seamless our product is. Something so advanced must be difficult to use, right? Wrong. RouteGenie is built with usability in mind, and after a few training sessions, you'll be able to navigate the system like a pro. Billing has never been easier with RouteGenie NEMT billing software. Plus, we won't just hand the software off and leave you on your own. We're backed by a 24/7 customer support team, always available to answer your questions or to assist you with any problems you're experiencing. All updates are automatic and installed over the weekend, so you won't lose any working time and you'll log onto a freshly updated system to start the week. We took your NEMT needs into consideration when creating this system, and we can't wait for you to become part of the RouteGenie team.
Get in touch with us today for more information. We look forward to hearing from you!
{$ rating.avg|number:1 $}
/5
(1 vote)
({$ rating.count $} votes)
Rate this post