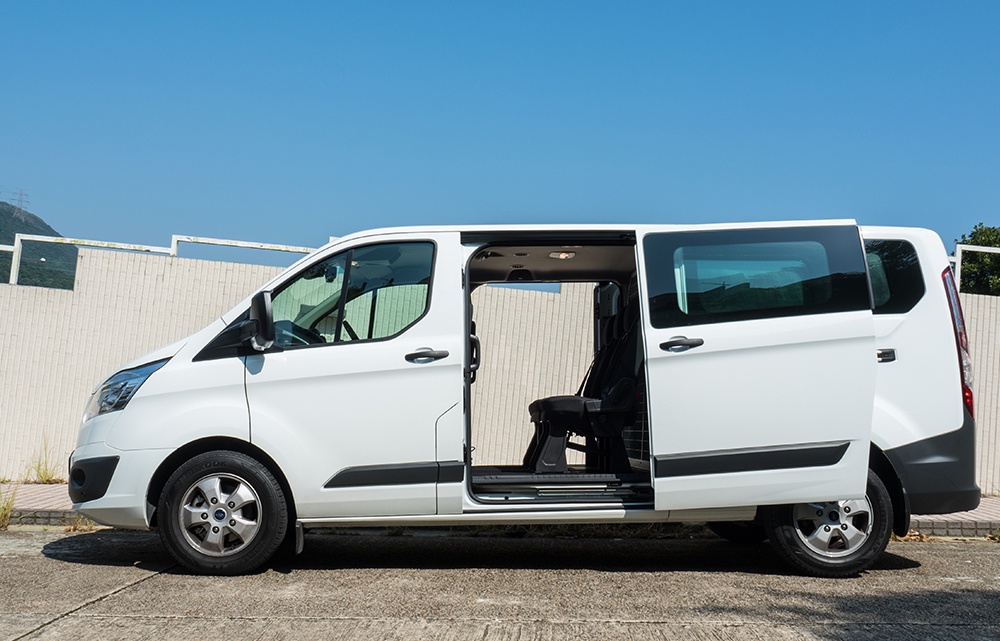 08/25/2022
6 mins read
{$ rating.avg $}/5
({$ rating.count $} vote)
({$ rating.count $} votes)
Rate this post
0
Transportation is an ever-growing, ever-evolving industry. Driving and commuting today is vastly different from how it was ten or even five years ago. 
The rise of smartphones and mobile apps has shifted commuters' options dramatically: private vehicles, private transport services, and public transit are now deployed in many ways to cater to their very specific needs.
Microtransit is a relatively recent development that is becoming increasingly popular in big cities and rural areas. It can be described as a cross between public transport and private hired riding services. Buses and vans are deployed to pick up and drop off passengers along dynamic routes to maximize their seating capacity and minimize travel and wait times.
Microtransit Examples 
Microtransit is primarily powered by cutting-edge, sophisticated routing algorithms in mobile apps to coordinate responsive services and cater to commuters' specific needs. Routes and schedules are fully flexible—as long as you are within the service area, you can get picked up at a "virtual bus stop" near you and get dropped off at your destination as quickly as possible. The vehicles are shared among multiple passengers for maximum efficiency and sustainability. 
Robust transport technology allows microtransit vehicles to pick up and drop off anyone requesting a ride, even if they are far away from designated public transport stops. This flexibility provides a wide range of options for commuters who are normally in transit deserts.   
The Houston Metro is a good example of how public mass transport can shift to microtransit models for underserved communities in certain areas. The initiative saw slow growth during the first month, but passengers soon realized that a public demand-response service suited their transport needs.
Many people in areas where there was available flexi-transport saw the benefits of call-in rides. An unexpected market emerged within a few months: schoolchildren who had to navigate between apartments and schools in non-contiguous, poorly lit streets could now use this flexible service for safe rides. 
However, the fare rates for microtransit were still significantly higher than regular mass transport options with fixed routes. Improvements were needed to make the service more efficient for the company and commuters alike. 
One way transport companies could improve microtransit would be to use NEMT software like RouteGenie. Transport apps can generate the most efficient routes for various pick-up and drop-off points within the service area, thus boosting the scheduling efficiency of all vehicles in the fleet. With robust software, transport providers can expand their reach significantly and take on many more customers. 
The Benefits of Microtransit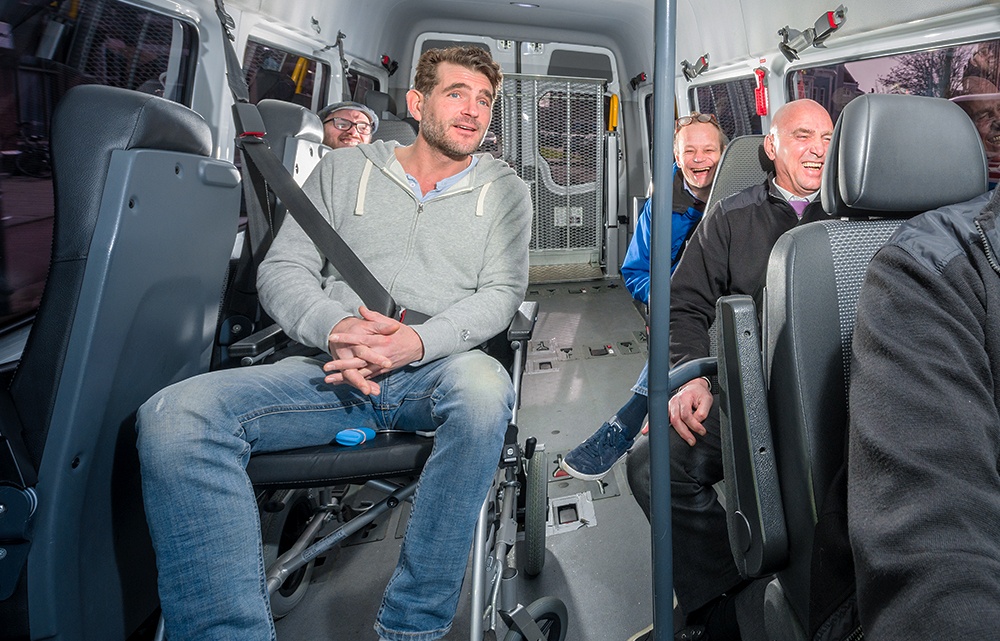 Many cities in the United States are exploring the benefits that microtransit provides. The combination of public transport vehicles and flexible routing gives passengers and commuters a cost-effective and efficient alternative.
1. Offers an Alternative Transport Service in Service Areas
For many cities, microtransit is another option that can enhance efficiency throughout the city and surrounding areas. It's also a fantastic option for commuters living in suburban areas with limited public transport stops. 
2. Decreases the Number of Vehicles in Cities
Microtransport significantly lessens vehicle density and congestion by 15% to 30%, thus improving traffic flow on roads. With efficient transport options, people will be less inclined to use private vehicles to go to work or run errands, and instead share a ride with passengers on the same route. 
Reducing cars on the road also affects carbon levels in the area. So sharing a ride with other people will reduce pollution and smog levels.
3. Responds to Customer Demands in Transport Deserts
Microtransit is a boon for passengers living in far-off rural towns and counties. These areas are called transport deserts, since public transport is very limited or entirely unavailable in many of them. Microtransit's flexible routing solves the issue,  providing the commuters in rural communities with better transport options if needed. 
Passengers could simply call or hire the ride-sharing service through software like RouteGenie. And because microtransit is a pooling service, they wouldn't have to pay the high rates that private ride-sharing companies fetch. 
4. Reduces Travel Time 
With microtransit, passengers will significantly save on commute times. These shared vehicles are programmed to take the most efficient routes and are not limited to designated bus stops. 
Each point in a microtransit route is productive—there is no need to wait in empty stops or go through streets where no one will be picked up or dropped off. 
5. Reduces Carbon Footprint
Microtransit is the most earth-friendly choice because it reduces vehicle density and carbon emissions. Public transport has always been promoted as a greener choice, but microtransit combines sustainability with improved efficiency and flexibility. 
Microtransit and Technology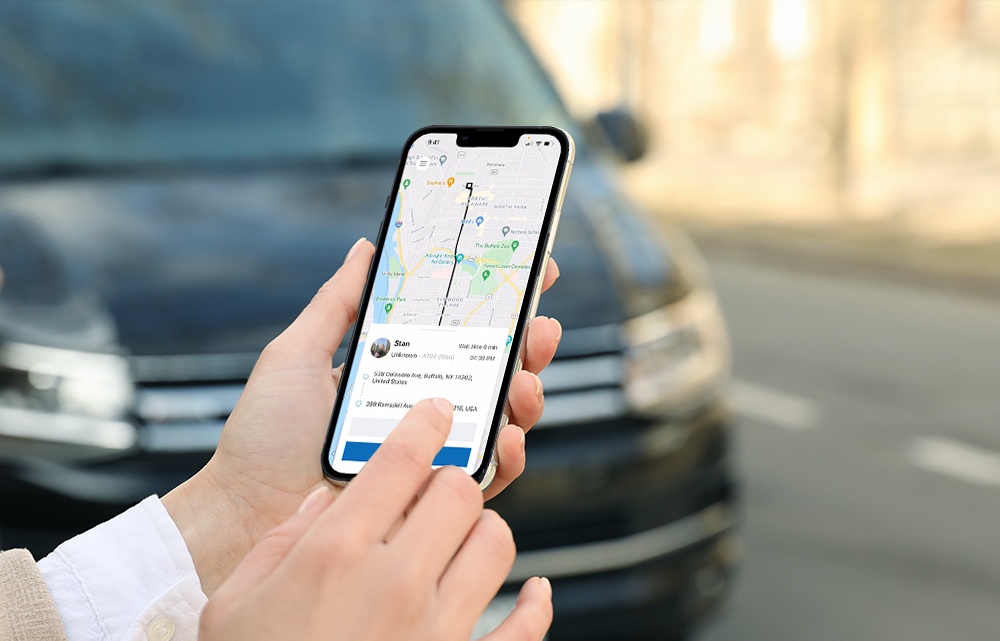 Combining robust non-emergency medical transportation (NEMT) software and microtransit services is an excellent way to improve efficiency and accuracy. Software like RouteGenie helps drivers and companies plan routes according to customer demands. 
Passengers use the mobile app to schedule a pick-up at a designated stop within the service area. Their route will be integrated into the system and get them into a shared vehicle that will take them to their destination as quickly as possible.  
Transport companies can also use the software to monitor drivers' performance, vehicle status, dispatching, scheduling, and billing.  Businesses can synchronize and manage all their operations from the back end to the customer-facing end, significantly easing the burden.
Microtransit powered by top-notch software is advantageous for commuters, drivers, and transport business owners alike.
Microtransit Is the Future
The demands of passengers in cities and rural areas are powering the growth of the transport industry. What began with private ride-sharing options has expanded to different kinds of transport services, and microtransit is the latest evolution. 
Microtransit is a promising option for commuters, no matter where they live. It provides flexibility, affordability, and much-needed service expansion. 
Integrating technology into the system is crucial for efficiency. Transport providers and management software companies can work together to respond to commuters' ever-evolving needs and make transport easier for everyone. 
{$ rating.avg $}
/5
(1 vote)
({$ rating.count $} votes)
Rate this post