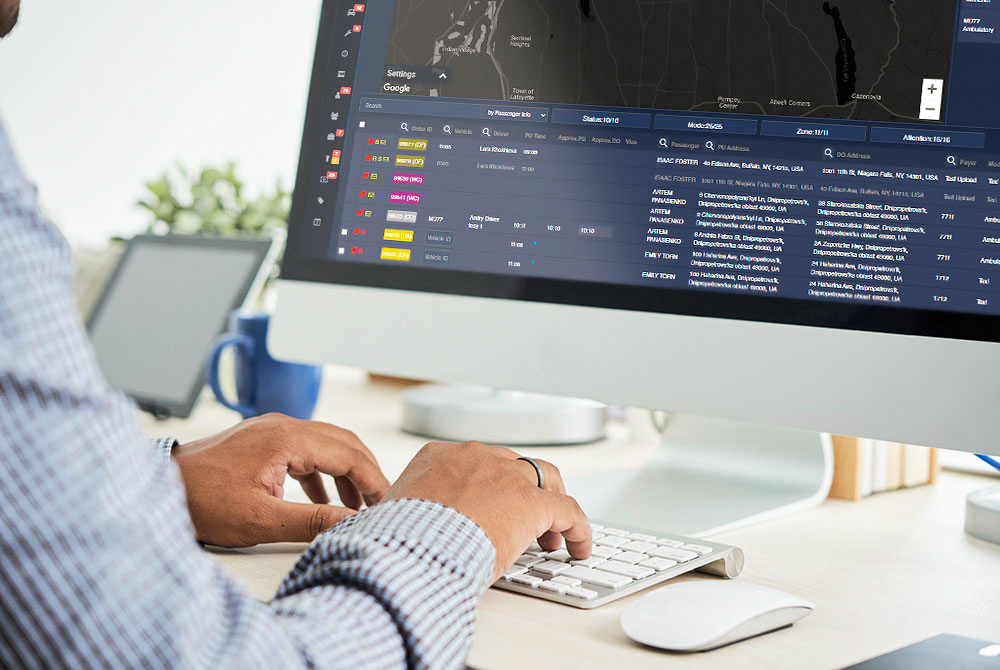 As an NEMT provider, you constantly work hard to provide proper transportation to elderly and disadvantaged citizens. Without your services, many would miss their important medical appointments—a huge health risk, especially for those who are older or who have underlying health conditions. Your job is an extremely important one, so you want to make sure you provide the best possible service for all clients. How do you do that? You hire professional, personable drivers. You carefully schedule all trips to guarantee everyone is picked up on time, at the right place. Overall, you look at the entire process from start to finish and ensure the whole experience will be a pleasurable one so your customers return for trips in the future. However, this can become a time-consuming, stressful process as your fleet and your customer base grows. Having a reliable, efficient NEMT software helps you schedule, route, dispatch, and bill every trip for optimum results.
How do you know what NEMT software is right for you?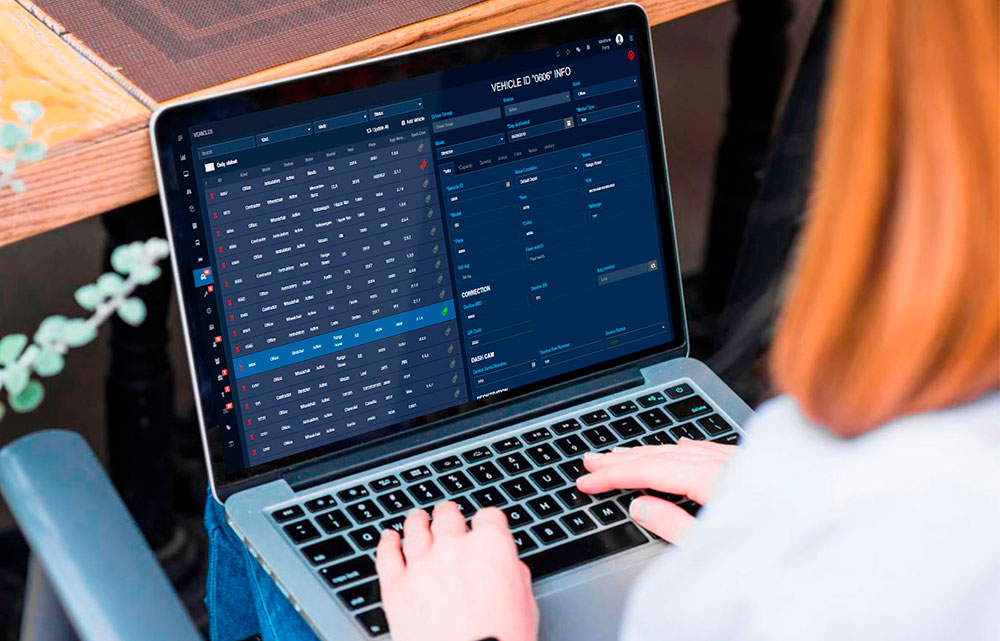 Whether you've been in business for years or you're just getting started, you can benefit from NEMT software. Software is a huge way to improve your business, but it's important to pick the right option for you. While it may seem appealing to choose the first one you come across or the one with the best looking price tag, you should do your research, ask questions, and consider how a specific system will help your company.
NEMT providers face challenges each day. Most commonly, they struggle with properly scheduling, routing, and billing trips. Software makes these tasks, and so many others, simple for providers. Understanding the features of a software and how they will convert to success within your own business is crucial when choosing a platform for your company. Here, we break down the most commonly sought after features in NEMT software and discuss how each works to help you run the best business possible.
Scheduling
You have a great team of drivers and a fleet of reliable vehicles. This is awesome, but if you don't have a schedule that maximizes your efficiency while completing trips each day, you're going to lose time and money. For instance, if driver A is dropping off patient A at their appointment, it would be useful to know if patient B is in the same area and needs a pick up around the same time. In this case, driver A would likely be able to complete two trips in the same area, as long as both destinations were located close to one another. Scheduling software looks for situations such as the above example to save your drivers time, mileage, and gas money. It even gives you the option to pair specific drivers with customers who request them. So long as it makes sense for their schedule, a customer will get picked up by their preferred driver. This is an example of outstanding customer service that not only reflects well on your business, but also builds a trusting bond between client and driver.
Routing
When your driver performs a trip, it's imperative that they know the fastest route to and from their destination. Routing software will map out the fastest route for every trip based on traffic conditions, weather, accident reports, and anything else that may impact driving capabilities. This way, your driver can ensure they get their client to their appointment on time and without issue. Routing software also assess trip details to recommend the best vehicle for the job. Based on a customer's needs, the system will inform you of the right vehicle to use so you and the driver can plan accordingly. Having software that maximizes each driver's availability allows you to have the fewest number of vehicles on the road at all times.
Billing
Billing can be a stressful, time-consuming process for NEMT providers. But not with the right software. NEMT billing software switches you from manual billing to electronic billing for better accuracy and faster reimbursements. Quick, precise billing is crucial for NEMT providers to receive profits and continue doing business. The best billing software will automatically import customer data and proper billing codes for fast submission. While it may seem like a money saver to manually bill your claims, human errors are inevitable and will only waste your time and money in the long run.
Broker integration
As you know, transportation brokers are responsible for finding and scheduling the majority of your trips. This means that having an effective platform to communicate back and forth with your brokers is an important feature in any software. The most advanced software systems will transfer assigned trips from the broker directly into your system with all the necessary information. This allows an instant transfer of information so you can plan accordingly. Broker software also alerts you of any changes or updates to trips, so you won't keep customers waiting if they need to be picked up earlier than expected.
Additional features to keep in mind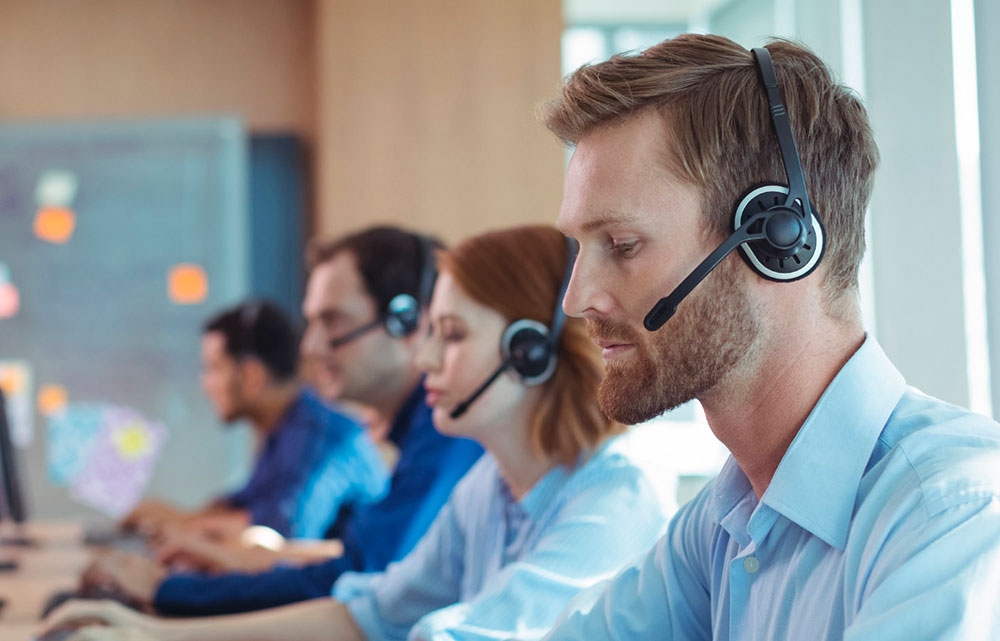 Remember that committing to NEMT software is an investment—and not just financially. NEMT software is an investment in your business's success. Top-tier software systems constantly update their programs to meet customers' needs and evolve with the times. Updates should be in constant motion, because with software, there's always room to improve. It's good to find a software provider that will do custom add-ons for your business. If there's a specific feature you're looking for that doesn't come built into the standard program, an expert team will be able to do it for you. That's the kind of customer service you want. Because even though you may think your communication with the software provider ends at the point of purchase, this shouldn't be the case. You want a team you can count on to help you with any issues or concerns that arise and any future customizations you want added to your system. As you shop around for the right software, take all of this into consideration. NEMT software should make your job easier and more successful. The right program will do that and stick by you for years to come.
You deserve the best software around. Get in touch with our RouteGenie experts today.