How to Become a NEMT Provider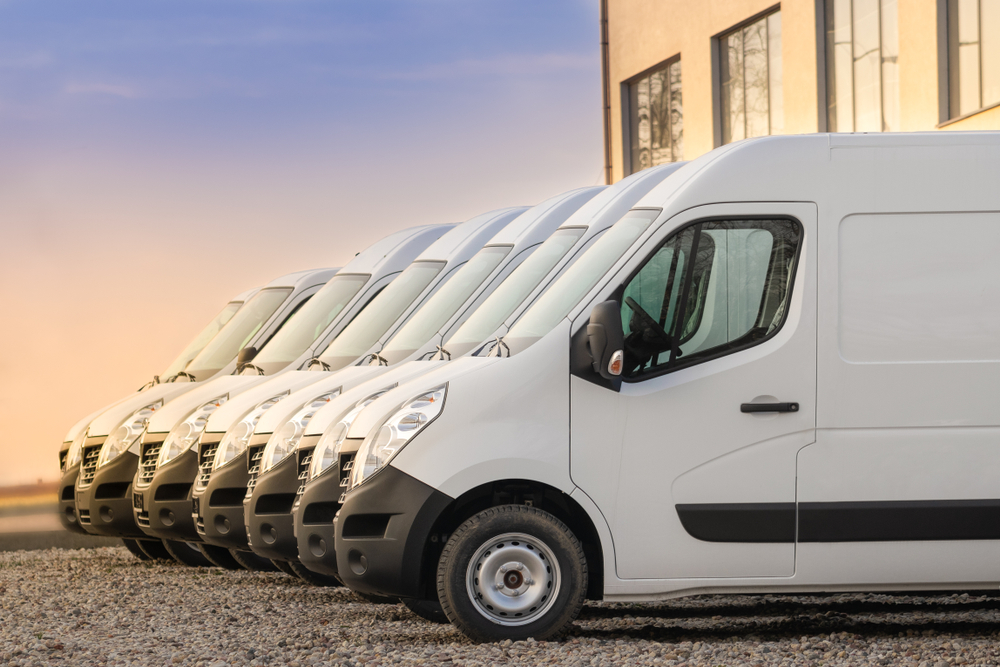 10/05/2020
9 mins read
{$ rating.avg|number:1 $}/5
({$ rating.count $} vote)
({$ rating.count $} votes)
Rate this post
0
If you are thinking about how to become a non-emergency medical transportation provider, you are in the right place. Here we'll discuss every detail you need to know before
starting your own NEMT business
. 
If a person is healthy and has a car, it's not a problem to drive to and from healthcare appointments. Unfortunately, it's a huge challenge for those who are ill, disabled, or aging and/or can't drive due to medical conditions. Lots of Americans can't get to hospitals or other facilities because of transportation issues.  
Luckily, this problem was solved by the introduction of non-emergency medical transportation (NEMT). Medicare and Medicaid health insurance programs provide an opportunity for the disadvantaged population to use NEMT services.  
According to a report by Zion Market Research, the NEMT industry keeps evolving and gaining recognition since it ensures reliable, safe, and on-time passenger transfer from one place to another. This sector is hyper-relevant in modern society as the number of seniors is growing across the country. 
Therefore, investing in the NEMT business is a wise idea. The demand for this type of transportation will only grow over time. 
If you are interested in how to become a NEMT provider, keep reading! We've consolidated here all essential information for those who want to make money in NEMT and are asking themselves, " What do I need to do to open a NEMT service?" The answers are below! 
Contents:
Legal Structures
Before opening any business, it's essential to determine the future organization's legal status. The status defines how authorities will regard and tax your business. You should research different legal structures so that you can make clear which one is best for you. You can choose from the following options: 
Proprietorship
A sole proprietorship (individual entrepreneurship, sole trader) is a kind of entity that is controlled and owned by one individual. There is no judicial distinction between the business enterprise and the owner. Individual entrepreneurship can employ other people. The owner gets all profits and has full responsibility for possible debts and losses.     
Partnership
A partnership is a type of entity where several people (2 or more) share ownership. Each partner is involved in all aspects of business and must contribute to everything: labor, property, money, and more. In return, partners share incomes and losses. 
Considering the fact that more than one person is involved in the decision-making process, it's highly recommended to conclude an agreement. Although an agreement is not legally required, it's utterly risky to start a business without one.  
Limited Liability Company 
A limited liability company (LLC) is an entity structure where owners aren't personally responsible for the company's losses and debts. LLC is a hybrid enterprise that combines features of a partnership with a corporation.     
If you need help choosing a legal structure, a lawyer can explain the pros and cons of each type. 
When you're creating a business plan, think through the way your company will grow and evolve, then decide on its legal status. Although you can change it with time, it's not ideal. Such changes may discourage confidence in investors.  
Therefore, ensure you've thought about all aspects of the business. 
Licensing
How do you become a Medicaid NEMT? What is the next step? One of the essential requirements for NEMT start-up is arranging legal documentation properly. To get the company up and running, you must deal with certificates, getting a NEMT license, and permits for the business.
Note that requirements for NEMT providers vary from state to state.  
So, if you want to find out how to become a NEMT provider in Upstate New York or any other region, you have to check these requirements to arrange a set of documents correctly. 
However, regardless of the state where you're going to perform, you'll need to prepare a Medical Transportation Provider Application Package that will include a driver's license, vehicle registration, vehicle insurance, and other documents.
Visit your local Department of Driver Services and health care services department to look for samples. Also, reach out to the Community Transportation Coordinator in the state you wish to work.
Insurance
The right insurance is one of the most important concerns when starting a NEMT business. Transporting special needs clients and seniors means that your vehicles are outfitted with special tools, your drivers and staff have to transfer passengers with care, communicate effectively with medical staff, and keep NEMT standards required by licensing agencies.
Given all this, you need to look for a good insurance company that will be able to support special business needs and provide high limits. 
What should your insurance include? 
General liability insurance
Property insurance for the company facilities and premises
Physical damage insurance for the vans
Auto liability insurance
Inland marine insurance for specific tools
Excess or umbrella insurance
Operators compensation insurance
Study the costs and evaluate the benefits of multiple insurance programs. It's always best to choose an all-in-one insurance plan, although it might be more expensive. You should consider it since transporting special needs passengers will open you up to many liabilities. 
Furthermore, it would be excellent if an insurance company can change the agreement terms in the future as your business develops so that you manage all the expenses right from the beginning.
Vehicles
To perform effectively in NEMT, you must choose the right vehicles and get your fleet in order. There are several vehicle options good for your business – a full-size van, a minivan, or a bus. When you are looking for automobiles and choosing fleet sellers, it's a good idea to cooperate with factory-directed dealers. This way you'll save on middleman costs. 
The vehicles must be safe, reliable, adjustable as per passengers' needs, and outfitted with all the necessary equipment like a wheelchair, stretcher, oxygen tank, dialysis machine, and more. Such equipment will add to the overall start-up cost but it's the right way to stay competitive for your customers. 
Moreover, your fleet must conform to the requirements of the Americans with Disabilities Act (ADA) and the ADA Standards for Accessible Design.
Below are some of the requirements:   
The automobile must feature a lift or ramp
Lift or ramp must sustain a weight of 600 pounds 
Platforms have to hold a wheelchair of 30×48 inches
The automobile doorway and steps have to be illuminated 
Doors and steps have to be slip-resistant 
The machine must feature ample turning and maneuvering room for a wheelchair 
Handholds and vertical rails must be convenient.
We've searched for affordable, ADA-compliant vehicles, and here are several options you might want to consider:
Dodge Legend side-entry handicap van conversion – this automobile features a large, side-entry doorway. The platform is run by remote control or door side.
Ford Transit wheelchair transport van – a large, handicap wheelchair accessible vehicle with various floor plan modifications.
Toyota Sienna wheelchair van – this rear-entry wheelchair automobile is one of the most affordable options on the market.
Develop a Clear Strategy 
One of the key points to starting off successfully is creating a clear strategy for your business development. On the front end, you have to decide on the ways you'll meet the clients' needs. How are you going to provide an overall excellent service? It requires wise staffing decisions. 
On the back end, you have to work out the ways to manage costs and raise your profitability. 
Here are steps you should follow when creating your strategy.
Write a Business Plan 
To create a good business plan you'll have to invest money and time in research. It would be better to hire a specialist to help you. The main idea of crafting a business plan is to have a detailed guide on how to run your company effectively right from the start, and how to manage and grow your business.   
Your business plan must be realistic. Actually, it's safer to underestimate when it comes to future profits so that reality won't throw you off track. 
Create a Marketing Strategy
Your marketing strategy must be well-packed with ideas and plans. Build your strategy on the basis of personalized, friendly relationships with clients. Study your competitors and offer more beneficial, top-notch NEMT services.
You can win clients over by taking the following steps:
Advertise your company in local newspapers, on the radio and on TV. 
Send introductory letters to senior and disabled citizens, healthcare organizations, pharmacies, etc.
Post your company on yellow pages ads.
Visit healthcare-related exhibitions.
Launch your website with comprehensive information about the company and its services. 
Create partnership relations with government agencies, hospitals, and health insurance organizations.
Try to develop a targeted campaign, then it'll be even more effective, and you'll attract more customers. For instance, if your targeted audience is seniors, market your business in nursing homes, doctors's offices, and other venues often visited by your potential customers.  
Invest in Good Software
Do not try to do all NEMT operations manually, especially if employees are involved. It'll lead to numerous human errors and your company can lose money and a hard-earned reputation. 
Investing in high-quality NEMT software, e.g., RouteGenie software, will save you time and hassle. It automates and digitizes all operations, like routing, scheduling, dispatching, driver and vehicle management, billing, and more. With the right software, you'll avoid numerous problems that NEMT providers face daily: cancellations, missed pick-ups, no-shows, etc. On top of that, you'll get pays and reimbursements faster since all payers prioritize and process electronic claims before paper ones.
If the cost of the software deters you, you can always try a free demo version to understand whether it meets your needs.    
Final thoughts
Non-emergency medical transportation is a rapidly growing industry. If you want to be a part of this niche business, use our recommendations on how to become a NEMT provider. By determining your legal structure, building the right fleet, creating a good business plan & marketing strategy, and investing in high-quality software, you'll be ready to start your NEMT business. 
{$ rating.avg|number:1 $}
/5
(1 vote)
({$ rating.count $} votes)
Rate this post