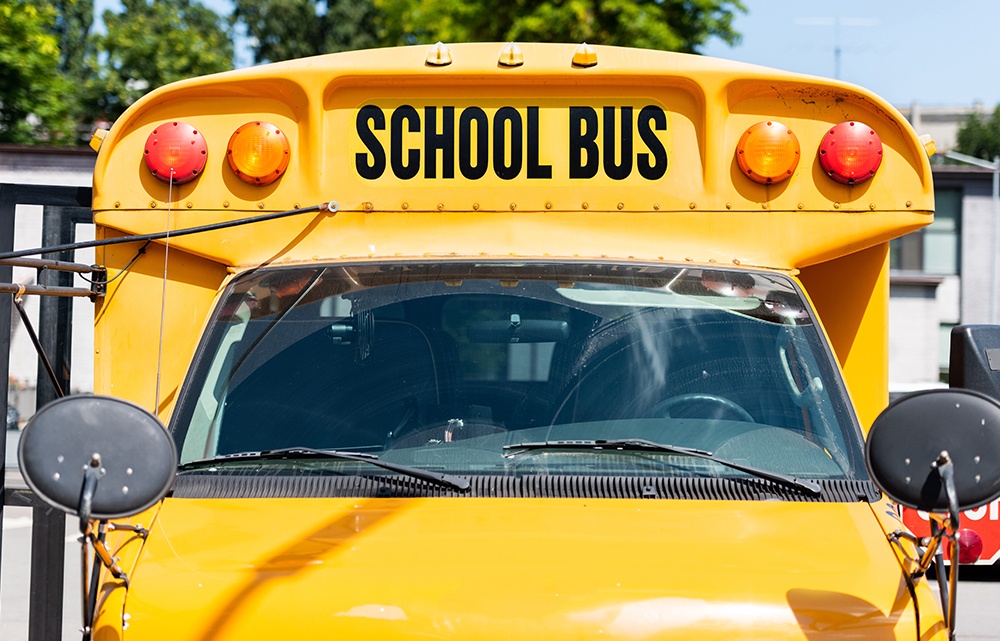 Education may lead to success but we still have some way to go when it comes to educational access. Special education (SPED) students, in particular, often deal with the unavailability of secure transportation.
There are many challenges facing SPED transportation. These challenges are being met by technology and the education sector. Their shared goal is to make it easier for SPED students to get to school.
In this article, you'll learn more about SPED transportation. You'll also get to read about the challenges in SPED transportation. At the same time the article outlines how technology and innovation are being used to overcome these hurdles.
Special Education Definition
What is SPED? SPED provides educational opportunities for students according to their individual needs and differences. These differences include disabilities and special needs. Often, these students do not find traditional classroom education helpful. They thus need special equipment and distinct learning approaches. 
SPED entails using teaching procedures, equipment, and materials in an accessible setting. The goal of these special education approaches is to teach students self-sufficiency. This will allow them to achieve success and independence later in life.
Young people with certain mental and physical issues qualify for SPED. Here are the covered conditions:
Autism. Developmental disability that affects verbal and non-verbal communication and social interaction

Deaf-blindness. Simultaneous vision and hearing impairment creates unique development and educational needs

Deafness. Hearing impairment that affects linguistic comprehension

Developmental delay. Children under the age of three with developmental delays. Development issues may affect physical, cognitive, emotional, behavioral, social, and emotional development

Emotional disturbance. Children who display behaviors that affect development and education 

Hearing impairment. Fluctuating or permanent hearing impairment. It should negatively affect educational performance. The impairment isn't covered by the definition of deafness

Visual impairment including blindness. Vision impairment that does not improve even with corrections and includes partial and complete blindness

Intellectual disability. Below-average intellectual capability (once included as mental retardation)

Multiple disabilities. Simultaneous physical and mental impairments that cover several SPED needs

Orthopedic impairment. Impairments that affect a child's performance such as congenital anomalies, polio, burns, amputations, and cerebral palsy

Other health impairments. Other health issues that lessen strength, vitality, and activity levels in children such as asthma, attention deficit hyperactivity disorder (ADHD), epilepsy, Tourette's, or heart disease

Specific learning disability. Covers disorders affecting basic psychological processes that relate to speaking, listening, reading, spelling, or mental calculation. This could include dyslexia, brain dysfunction, and aphasia

Speech or language impairment. Communication disorders such as stuttering

Traumatic brain injury. Brain injuries caused by external forces that result in total or partial disability.
What is SPED Transportation?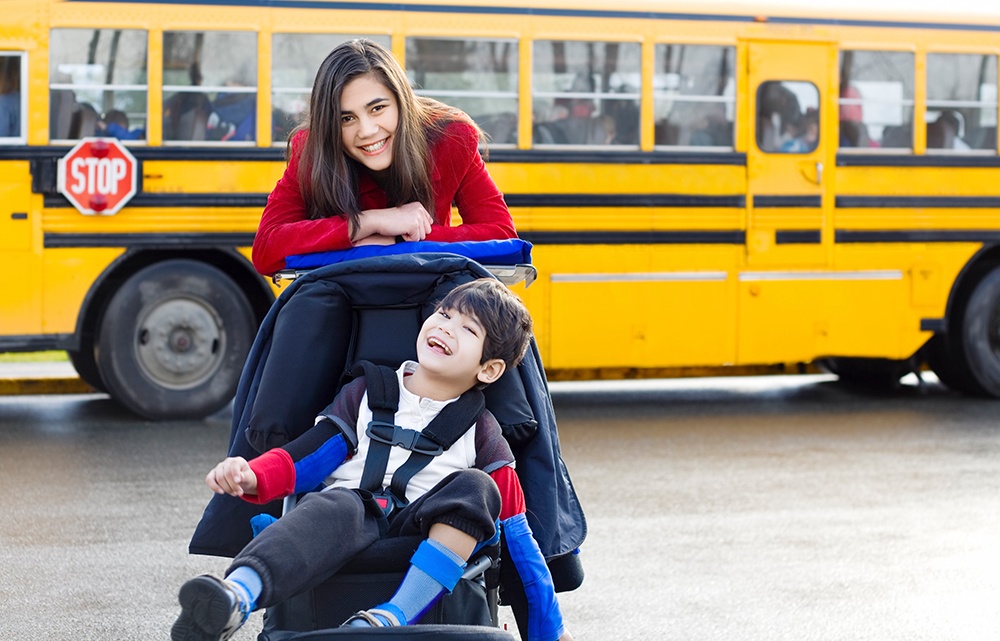 Special education transportation is a form of transport that's specifically designed for SPED students. Ideally, SPED students should not be separated from their peers during transport. But some students need special equipment when going to and from school. 
Most SPED students enroll in an Individualized Education Plan (IEP) Program. Family members, teachers, and designated advocates develop these programs.
The IEP team creates programs so that SPED students receive instruction and education. Programs should address the needs of each child. These include:
Emotional

Behavioral

Physical

Medical

Cognitive 

Communication
It is the IEP team's responsibility to provide all education-related services. The team determines which students can go to school with regular peers or if students need their own vehicles. They also make plans for other aspects of transportation.
Specialized transportation includes school buses and other forms of transport. The transport would help students go to school and attend appointments. Supported appointments include physical therapy and other non-emergency medical appointments. This empowers them to become self-sufficient adults. 
Current Challenges in SPED Transportation 
There are many challenges that transport companies, schools, and families have to overcome. 
These challenges pose barriers to health and educational access. Overcoming them will make it easier for students, families, transport providers, and schools. It will enable them to provide quality services that will help SPED students.
Here are some of the main challenges facing SPED transportation:
Catering to a Variety of SPED Cases and Needs
One challenge for transport providers is meeting the needs of a variety of SPED cases.  These come with associated transport costs. Non-emergency medical transport (NEMT) providers and school buses need to adapt. They must cater to the diverse needs of SPED students, from mobility to health and safety. 
Providers have to meet safety and medical requirements. They must also give specialized care to every child.
These adjustments often entail giving staff extra training and creating more flexible schedules. This will allow students under SPED programs to arrive on time for school. They will also be able to attend medical appointments. 
These requirements don't come cheap. SPED students comprise about 13% of the school population. But special education eats up as much as 21% of the US' total education budget. Most of the cost goes to transportation for students with disabilities. 
Adequate SPED transport entails catering to a variety of special needs. It also entails a significant expense. Schools and parents must find other options that ensure children's safety and well-being. But they must do so without overburdening the system with more costs.
More Training for Personnel and Staff
Transport companies have to mandate drivers and other personnel to attend more training. This is so they can meet the needs of their SPED passengers. They must learn how to operate special equipment and manage student behavior. They must also know how to administer healthcare and assistive devices to passengers.
They should be capable of providing healthcare services to students with health conditions. Staff also needs to know how to give routine and emergency healthcare when necessary. 
Due to the pandemic, there should also be precautionary measures to control diseases.
School and Campus Locations 
The distance between residences and schools can be a challenge. Some students may live in rural areas that are far from educational facilities. Some schools in rural areas may not be able to accommodate SPED transport vehicles. 
The distance between residences and schools can be a challenge. Some students may live in rural areas that are far from educational facilities. Some schools in rural areas may not be able to accommodate SPED transport vehicles. 
Policy development 
Transport providers must follow guidelines for transportation of students with special needs. Stakeholders should thus create operational policies aligned with local transport and school regulations. 
Some of these policies should cover the following:
Managing and controlling medication during transport. Some SPED students need help when it comes to medication. Guidelines on who can administer and control medication during transport are necessary.

School schedules that cover school suspensions, inclement weather, and other emergencies. Educational facilities are subject to disturbances due to weather and other events. Policies should clarify who is in charge of informing transport providers. 

Authority to operate equipment. Transport providers and school buses often regard the driver as the main operator. But SPED transport vehicles may need more personnel onboard for SPED students. Guidelines should specify who can operate devices like wheelchairs and first aid equipment.
Assigned pick-up and drop-off points. Special needs transportation should specify these areas so students. This will help parents decide if they need equipment for mobility-challenged students.

Managing confidential information. A privacy policy should outline who has access to confidential medical information. This will guide parents, staff, and other personnel on what to do and who to contact in case of emergencies.

When to contact law enforcement. This is a vital addition. In the case of SPED students, situations may escalate and need the help of law enforcement. When unforeseen accidents or medical emergencies occur, this can aid drivers and personnel. It will help them determine which situations need help from law enforcement. 

District policies for do not resuscitate (DNR) requests from parents.

DNR requests

should cover school and SPED transportation. A DNR request should come from a medical professional. It will instruct healthcare providers when not to provide cardiopulmonary resuscitation (CPR). 

Safe transportation guidelines, permits, and requirements for drivers and transport providers. This should cover the requirements and responsibilities of SPED transport drivers and providers. 
Communication and Tracking During Transport
Another challenge for schools and transport providers is the lack of communication and tracking. Vehicles for transporting SPED students have limited real-time technology.
They also lack tracking equipment. This equipment can allow law enforcement and medical personnel to pinpoint vehicles' locations. 
Solving these challenges ensures that SPED transportation is as reliable as other options. 
Benefits of Transportation Software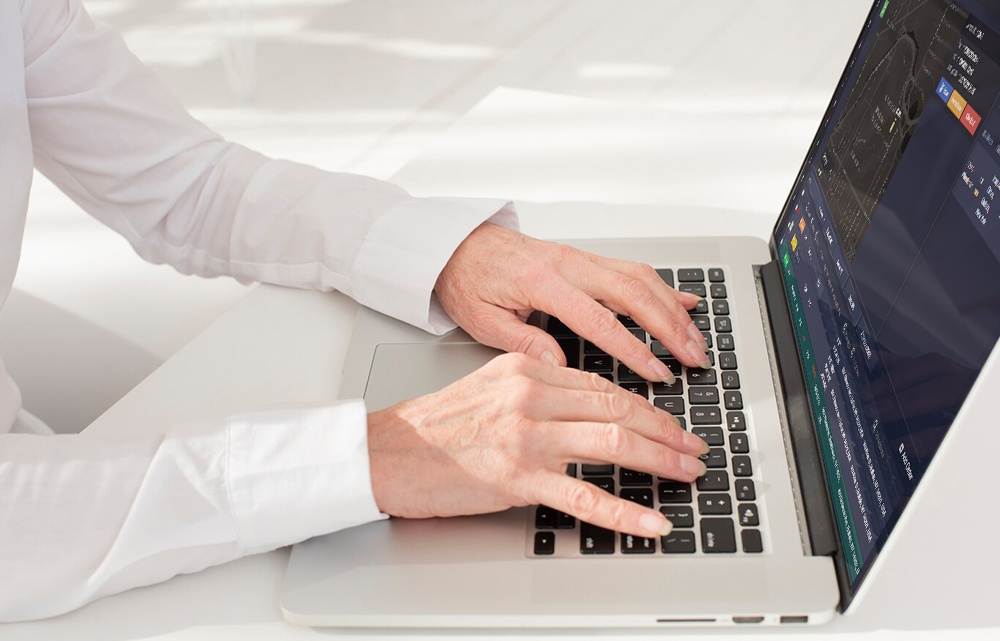 One of the more challenging aspects of SPED transportation is the lack of options. Some may find local school buses lacking in equipment. Others have no means of transportation at all, especially if they live in rural areas.
RouteGenie helps to overcome these challenges. We are working with transport providers and offer them modern non-emergency medical transport (NEMT) software that can be used for SPED transportation.
Innovative special education automated software addresses many of the SPED transportation-related challenges. It provides companies help with trip routing, scheduling, dispatching, billing, and more.
Here are some of the benefits of using software for SPED transportation. 
Gives Parents Peace of Mind
Parents will feel more secure with transportation software. It ensures that their children are in safe hands. Their transport service will have the proper emergency aid and equipment, will be everywhere on time and parents will have a chance to track their kids location real-time.
Improves Routes and Schedules
Educational facilities can better manage the schedule of each SPED student. This makes it easier to adapt to students' specific needs. 
The special education transportation software can manage routes, pick-up points, and drop-off areas. It can assign specific vehicles and divers to pick up students. It can also offer the best routes. 
Educational facilities can better manage the schedule of each SPED student, making it easier to adapt to students' specific needs. 
As a result, with our NEMT software transportation providers may complete 20-25% more trips without adding more vehicles to their fleet. 
Manages Bill Payments and Transport Fees
The software can manage billing and transportation fees. Authorities can track payments, making billing and invoicing easier and more efficient.
Easier to Oversee Staff Training and Development
SPED transportation software makes it easier for schools to manage extra staff training and development. Stakeholders can review drivers' qualifications and oversee documents like permits and licenses. They can also check on the extra medical training required for specific SPED cases.
Increases Convenience for SPED Students
Transportation software can recommend appropriate vehicles that can meet a student's needs. It could also provide a flexible schedule or pick-up point that will make it easier for families. 
All-Around Convenience
The NEMT software has features that improve the transportation experience for everyone. Features include fleet management, driver apps, customer apps, and no-show apps.
Cost-Saving
The NEMT software can help reduce costs. You can reduce costs related to human errors and accounting. Users can also lessen the number of unnecessary drivers and vehicles on the road.
Better Coordination
The ability to communicate and check on vehicles in real-time means better coordination. Companies can update the software for no-shows, cancellations, congested routes, and vehicular problems.
If there are medical emergencies along the way, city services can be efficiently dispatched to provide emergency help.
Final Thoughts
Schools can partner with NEMT providers more easily while providing more options. 
It fosters greater awareness among school administrators about technologies that improve SPED transportation. 
Transportation for SPED students presents many challenges. This includes catering to a wide variety of special needs and policy development. It also entails extra training and a high price tag. 
Like many of today's obstacles, technology and innovation can provide solutions for several issues. NEMT software by RouteGenie offers convenience and efficiency for all stakeholders who must contend with SPED transportation: families, transportation companies, schools, and more.
It helps with scheduling, planning the best routes, coordination, and accounting. It can also ensure that students get assigned to the vehicles that have the equipment they need.
Non-emergency medical transportation is as important as ever. Solutions like the one provided by RouteGenie can help show the way forward. Schools should take advantage of efficient and convenient technologies that revolutionize SPED transportation and they should consider contracting NEMT companies more often.