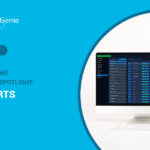 When you think of non-emergency medical transportation software, the first things that come to mind might be billing, scheduling, and dispatching. These features are some of the most common reasons providers switch to NEMT software, but they aren't the only benefits you'll find with a system. The "reporting" feature may be one of the most underrated there is, and here's why: these insights are the key to your business's future success, and medical transportation software makes it incredibly easy to access this data. The following are just some of the many reasons the RouteGenie reporting tool changes the way you do business. 
Identify trends early on
If you want to get a big picture look at how your company is operating, it's important to keep watch for trends. Comparing reports every week, month, and quarter is a great way to track both short term and long term trends, and gives you the ability to predict where your business will likely end up in another six months or a year. Pinpointing trends, both good and bad, gives you the knowledge you need to adjust and improve. 
Collect information in real time 
RouteGenie makes it easy to create a report with any data you need in just seconds, which means real-time, up-to-date information at your fingertips. Since the system is constantly collecting new passenger, vehicle, and trip information, you don't have to worry about important information being outdated or missing from your reports. Whenever you need to create a report, RouteGenie makes it easy with the click of a button. The system then converts the data into an excel spreadsheet for simplified viewing. 
Use report templates or customize your own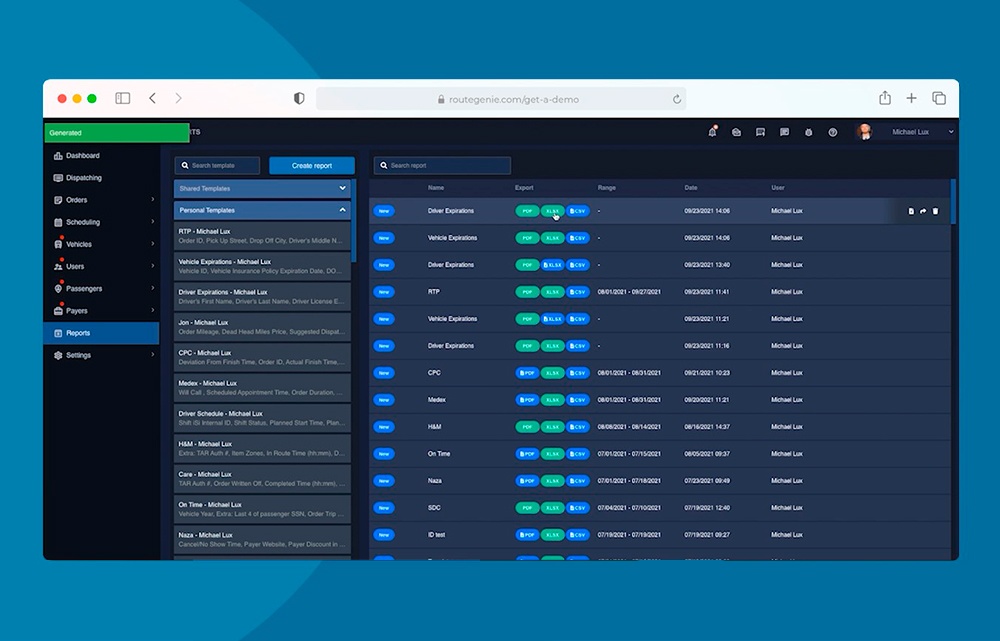 Sometimes you need a quick, standard report developed and other times you want something built specifically for your individual business needs. RouteGenie makes both possible with dozens of reporting templates available for provider use and the ability to create custom ones tailored to the specific data you want to gather. These options make it easy to create on-the-fly reports and reports covering a specific set of data if needed. 
Access information whenever needed
Non-emergency medical transportation scheduling software gives you instant access to passenger and trip information, but it goes even further than that. RouteGenie's reporting feature makes it possible for providers to download and access whatever information they need in seconds. If they want to look at trips performed by a specific driver in the last two weeks, they can quickly make a report to download and review. Plus, since RouteGenie is web-based, you can log in on any Internet-enabled device from anywhere you find yourself and access reports in seconds. The reporting tool equips providers with the knowledge they need to better their business every day. 
Take advantage of the RouteGenie reporting tool 
Be honest with yourself: your business deserves better. If you're still handling operations manually and spending hours creating reports by hand, it's time to find a better solution. RouteGenie just might be the perfect fit. Book your free demo today to find out.