Non-Emergency Medical Transportation Statistics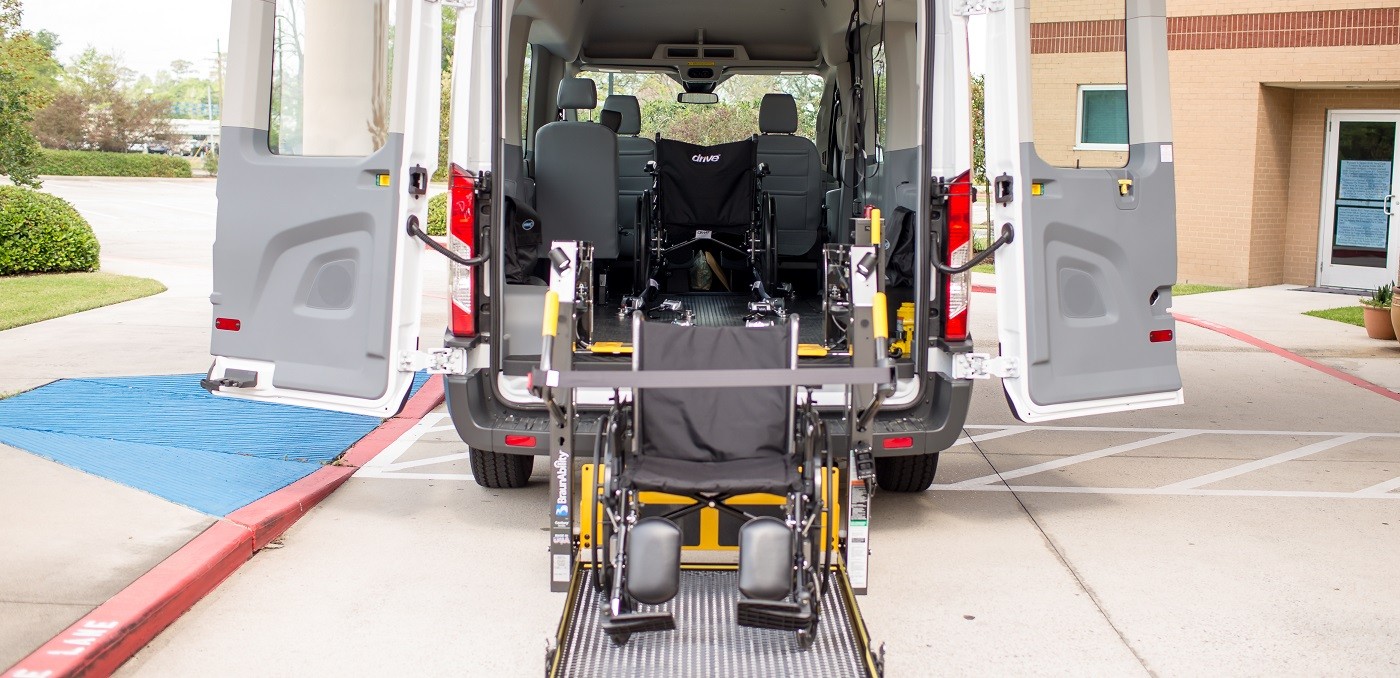 10/12/2020
6 mins read
{$ rating.avg|number:1 $}/5
({$ rating.count $} vote)
({$ rating.count $} votes)
Rate this post
0
It's difficult to overestimate the importance of non-emergency medical transportation (NEMT) in modern society. NEMT is a comprehensive medical transportation solution that supports a range of use cases and modes of transportation for the disadvantaged population categories.   
There is a substantial increase among seniors and disabled people in the U.S. and NEMT plays a critical role in accessing medical appointments, healthcare services, pharmacies, labs, and more. 
According to Kim Norton & Stearns report, Medicaid admits the importance of proper transportation for disadvantaged citizens since it reduces delayed medical care. As we know, delayed medical care can result in worse symptoms and affect severely patients' quality of life. In addition, it leads to an increased need for preventative hospitalizations or emergency care.   
That's why the medical transportation industry is so important. It ensures the safe and on-time patients' transfer from one location to another, and, as a result, improves the efficiency of the whole healthcare sector. 
Non-emergency medical transportation stats show that the NEMT industry continues to gain recognition and keeps evolving. 
See the facts below!
Contents:
NEMT is the Fastest-growing Patient Transport Segment in the Medical Transportation
According to Zion Market Research, in 2017 the healthcare transportation market was estimated at $21.82 billion, and by 2026 it's expected to reach $31.51 billion globally. It means that the overall medical transportation market is expanding and growing. But what about NEMT statistics? 
The healthcare transportation market in the U.S. is bifurcated on medical and non-medical transportation. Of course, the medical transportation segment is larger, and in 2017 it accounted for 86% market share. However, as the previously mentioned report shows, NEMT is the fastest-growing segment of all medical transportation industries.  Researchers predict the growth rate of more than 4% during the period from 2018 to 2026.
NEMT has already been integrated into the healthcare system. Medicaid insurance plans cover NEMT services for seniors, older adults who live in rural areas, disabled people, and other low-income populations. 
All these factors and non-emergency medical transportation statistics represent numerous opportunities for NEMT business to make money by entering new markets as well as get more NEMT contracts and trips.   
NEMT Services are Important for Patients
Nowadays, hospitals and other healthcare facilities face difficulties related to managing the significant flow of patients throughout the system. Actually, about 85% of patients reported waiting up to 30 minutes past the scheduled time to see a doctor. NEMT and interfacility ambulance transportation are key elements for minimizing wait time and streamlining patient flow since these services provide on-time patients' presence. Besides, due to optimized transportation, patients can be discharged at the solicited time; it means that previously filled beds can open up in a timelier manner for new patients. 
NEMT keeps developing and growing since hospitals and other healthcare settings realize the importance of the NEMT industry. After all, healthcare providers won't be able to treat patients properly if they don't know how, where, and why patients are moving through the healthcare ecosystem.
While NEMT is a vital element for proper medical care, rideshare companies are appearing in today's market, they offer services close to NEMT. The research conducted by the University of Kansas states that locations, where ride-sharing services have been used, saw 7% decrease in the usage of ambulances. 
However, rideshare vehicles are not equipped enough to provide a full spectrum of service as NEMT companies do. Rideshare models can only provide transportation for ambulatory patients. Contrary, NEMT is a comprehensive solution that can be customized per individual needs. Healthcare organizations and patients really need this type of transportation because it's optimized for all use cases and levels of care. Some patients require special medical transportation with appropriate equipment, tools, and advanced life support. NEMT providers are qualified enough to offer both ambulatory and critical care. 
To sum up, according to studies and medical providers' experience NEMT is an invaluable part of the healthcare ecosystem. It can be supported but not substituted by ride-sharing transportation.              
Diffusion of Technology and Innovations in the NEMT Industry Will Make it More Productive
As Hughes – Cromwich and Wallas research states that about 3.6 million Americans yearly delay or miss their non-emergency healthcare appointments due to transportation barriers. These no-shows may worsen patients' symptoms or even lead to fatal results. Delayed appointments also have severe financial consequences for the whole medical system. 
What are the reasons for patients' no-shows?
According to the already touched study, one of the main reasons is an issue with transportation access (an individual can't drive due to physical or mental conditions, he/she doesn't have a car, lives in a rural area or experiences any other transportation barrier). Fortunately, NEMT handles these problems successfully and disadvantaged populations have access to proper transportation.
Individuals miss appointments because of the time gap between scheduling and healthcare appointments. The memory may decline in seniors, that's why various technologies, e.g., reminders, are very helpful since they reduce cancellations. Due to NEMT scheduling software or customer applications, passengers can schedule up to thirty days beforehand, and no reminder phone calls are required. 
The Affordable Care Act encourages hospitals to lessen patients' readmission, and non-emergency medical transportation companies that use the NEMT billing software, provide more opportunities for medical appointments and preventative care.  
All in all, NEMT providers are an essential part of the medical provider team and they can improve the whole system by providing passengers with quality technology to manage cancellations or no-shows.
All mentioned above studies, programs, and regulations indicate that the use of modern technologies by the NEMT providers is a silver bullet for effective healthcare transportation performance and clients' satisfaction. In the long run, it's important for enhanced healthcare goals. 
Conclusion
As we can understand from NEMT stats, this type of transportation is time-proved and efficient for patients and the medical care system. However, it may need some improvements. If NEMT operations are processed manually, it requires lots of paperwork, phone calls or emails, etc. This leads to slow workflow, errors, and results in costly delays or no-shows for both providers and patients. 
To perform efficiently and stay competitive, modern Non-emergency transportation companies should consider a high-quality, intelligent NEMT routing software solution. One of the best recommendations in today's market is RouteGenie NEMT software. It is a tried-and-trusted solution that manages all transportation and communications logistics through one dashboard in an automated manner. 
Try it today, it may be that piece you were missing to perform even more successfully!        
{$ rating.avg|number:1 $}
/5
(1 vote)
({$ rating.count $} votes)
Rate this post