How to Get Medical Transportation Contracts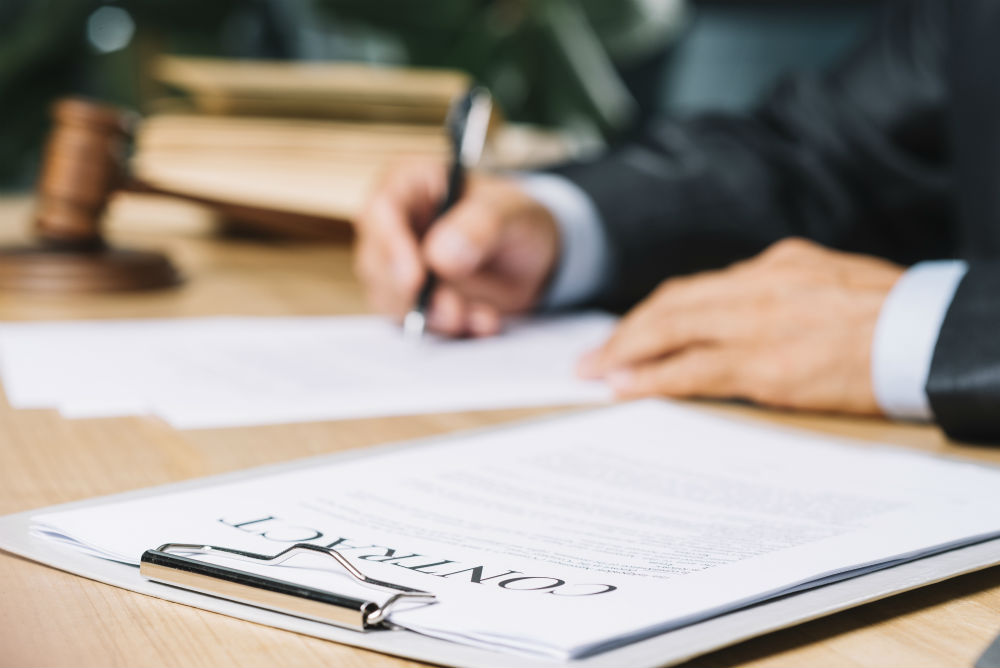 10/08/2020
6 mins read
{$ rating.avg|number:1 $}/5
({$ rating.count $} vote)
({$ rating.count $} votes)
Rate this post
0
Contracts are the bread and butter of the non-emergency transportation business. Without enough contracts, you'll have a business but no service to carry out. That's why winning them is as important as getting the right fleet. 
When you are starting out, you should actively approach potential sources of ridership. But where should you look for the sources? How to get non-emergency medical transportation contracts?
In this post, we've consolidated all necessary information so that you know how to become a NEMT provider and ink contracts to get your name out there and make a profit from non-emergency medical transportation.    
Contents:
NEMT Market
Non-emergency medical transportation is the fastest-growing sector of all medical transportation industries.
As we know from Zion Market Research, in 2017 the healthcare transportation market was evaluated at about $22 billion, and by 2026 it's supposed to reach up to $32 billion worldwide. This indicates that the entire medical transportation industry is growing. 
Regarding in particular the NEMT industry, its importance can't be overestimated in today's society. NEMT companies provide proper transportation for seniors, disabled people, and other disadvantaged citizens, and Medicaid insurance plans cover these services. NEMT has already become a significant part of the healthcare system.  
All these factors provide many business opportunities for NEMT companies so that they can enter new markets, get more trips and start to earn.   
What You Should do Before Getting a Contract
Starting a NEMT business can seem overwhelming and take a considerable amount of work if you don't know where to start. The steps below will give you the right idea of what to do and where to begin in order to learn how to make money in NEMT faster.
Consider your company legal structure – you can choose from a sole proprietorship, partnership, or limited liability corporation (LLC). Consult an attorney to determine the most suitable legal status for you.
Legal documents – you'll need certificates, NEMT license, and operational permits. They vary from state to state, so you have to contact the local authorities to find out requirements and prepare a set of the necessary documents.  
Insurance – before you start operating, you must buy proper NEMT insurance coverage; it needs to cover your operations and vehicles. Don't go for the cheapest quotes as you may end up with less coverage than you need.    
Establish a fleet – all vehicles must be safe, reliable, customizable and convenient for your passengers. Before buying, ensure proper accessibility for wheelchairs, gurneys, and other equipment. Note that machines have to be ADA-compliant. 
Choose high-quality NEMT dispatch software – it'll optimize all NEMT operations such as dispatching, routing, scheduling, billing, communicating with drivers and clients, and more. Thanks to NEMT billing software, there will be less rejected claims, and you'll get your payment faster.   
Where You Can Get NEMT Contracts 
Regardless of the size of your company, you should work in two directions if you want to get enough contracts: 
connect with local citizens to let them know about your NEMT company existence;
communicate with service clients. 
You never know where more calls and offers will come from. See below your potential partners.
Health Insurance Companies
You should approach organizations that have clients in need of your service. And health insurance companies will top the list. They include Fidelis and others.
Brokers 
NEMT brokers are companies responsible for distributing jobs to NEMT providers, managing trips, and working as agents for insurance companies and healthcare facilities. 
To get a contract with brokers, ensure you know their requirements and follow their guidelines. Excellent customer service, cleanliness, and timeliness will increase your reputation with brokers and ensure that you'll get contracts and clients. Also, pay attention to the accuracy of your documentation and correctness of claims you submit.
Relevant Organizations
To reach potential partners and customers mentioned below, you should find relevant organizations locally and connect with them using standard marketing tools and social media portals. Or, even better, physically knock at their doors and leave your business cards, brochures, and a sample of agreement. 
These organizations include: 
Non-medical institutions: daycare centers, retirement homes, group homes
Medical institutions: hospitals, clinics, dialysis centers
NEMT management companies, e.g. MAS and Logisticare.
Private patients
How to get medical transportation contracts with the mentioned organizations and personas? Prepare a legal agreement and business certifications so that your proposition would look reasonable and weighted for them. Get all the documents ready and send them via email offering your service. 
But be careful not to take more contracts than your business can handle in terms of time, fleet, and hands-on-deck. Or you may end up breaking those contracts, and it'll affect your reputation. 
Contracts vs Service Agreements
The difference between a service agreement and a contract for NEMT companies lies in the level of legal outcomes after the sides have signed one of them. 
A contract is a legally restrictive document. It means that if one of the parties violates the contract for any reason, it can result in legal ramifications, and even lead to litigation. Generally, contracts are required by health insurance companies or large medical institutions.
A service agreement is a legal document as well. However, it can be broken off more easily with fewer, or even no consequences for both parties. For instance, if you've agreed to take 10 passengers a day and you recon on it, but for some reasons, your partner doesn't bring you 10 passengers, you would likely talk things through rather than going to court. 
Service agreement provides more flexibility to both parties and is more like a legal declaration of a mutually-profitable partnership than a mutually-frightening judicial document. It's a more convenient mode of cooperation for brokers and non-medical institutions.
When you work with private clients, generally, you won't need any contracts or agreements. All you need is an advanced NEMT client software app to communicate effectively with your private customers and cope with payments.
As soon as you get a contract or agreement, you'll have to deal with Medicaid billing. It's a complicated procedure; however, you won't be able to get reimbursements without it. And, again, the right NEMT software will help you! It'll create clean claims and ensure that NEMT providers are correctly reimbursed.
Final Thoughts
How to get contracts with a NEMT? Typically, you have to reach your potential partners and start communicating with them. Visit them yourself, send emails, give calls to offer your NEMT service. Stay proactive! However, you must always bring the proof of your professionalism and reliability in terms of the licenses and certifications. 
Use our tips and soon your business will be on a fast track and growing!   
{$ rating.avg|number:1 $}
/5
(1 vote)
({$ rating.count $} votes)
Rate this post