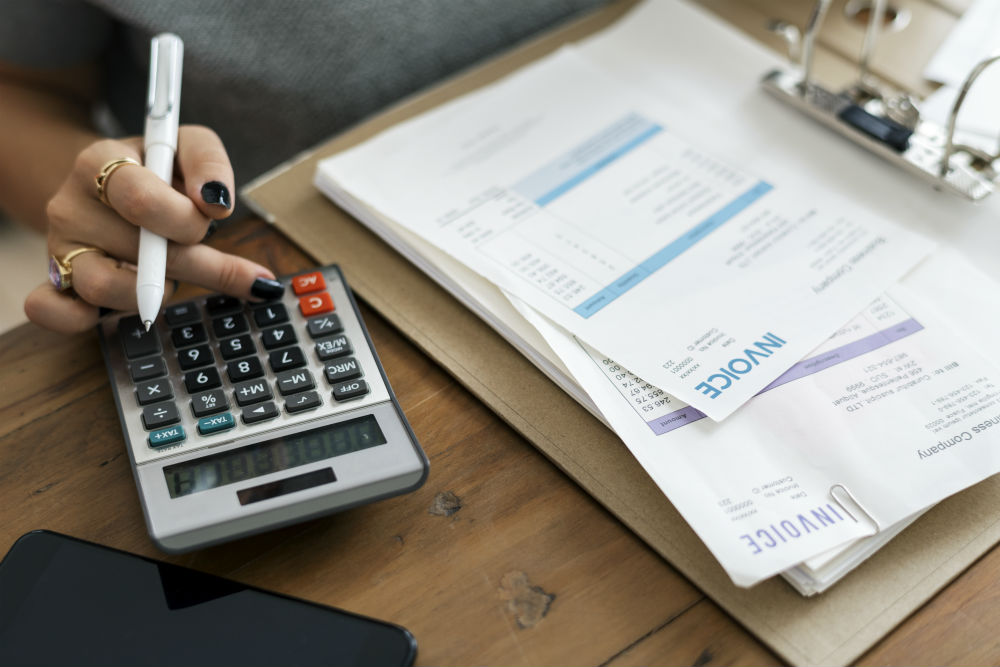 If you've been thinking, "How do I charge for NEMT services for my private transit company?", you've come to the right place. There are a number of factors to consider when setting your rates for NEMT services. First of all: who will be paying for these services? Depending on the situation, you could be dealing with payments from insurance providers or from private pay clients. In both instances, it's important for you to nail down a variety of costs to determine your rates.
How to Set your Rates
First and foremost, the best way to keep track of payments and costs is through an NEMT software that offers a billing component (for example, RouteGenie). This way, you can easily show patients and providers how exactly their cost was determined, and you can ensure that all the information you need is neatly organized in one place.
There are a number of main factors you should consider in order to determine your rates. These include the following:
Fixed costs – Any expense that doesn't change like lease price, cost of a vehicle and hourly wages. These are the first costs you should assess, since they are typically set in stone.
Variable costs – These are costs that increase as your company grows. For instance, your insurance will increase every time you add another vehicle to the road, and a higher number of vehicles on the road means your vehicle maintenance costs will also increase.
Average market price – It's important to be familiar with average prices for NEMT services. If you charge too little, you won't make any money in NEMT. If you charge too much, potential customers will look to the more affordable competition, instead.
Demand – This depends on how many other NEMT services operate in your area. If you're the only one, demand for your service will be high. If there are others close by, you'll need to focus on ways to differentiate your business and sell it as the best choice.
Mode of transport – Your patients will require different modes of transport, including ambulatory, wheelchair, and stretcher. The prices for each will vary based on weekdays vs. holidays, and if you're in the only NEMT company in the area, you'll be able to charge higher prices for the service.
The Lowdown on NEMT Rates
Let's talk about the structure you should use to determine your NEMT rates. As mentioned before, the best way to track and calculate your rates is with the help of NEMT billing software. This technology ensures accuracy with billing and saves you more time and money overall. Think about the following fees as you begin planning your pricing structure:
Load fee – The fee charged for the initial pick-up. This fee will fluctuate based on the mode of transportation.
Per mile rate – Whether you want to charge per mile or implement a minimum charge is up to you. If you aren't doing many long trips, it might be better to determine a flat rate so you aren't losing money.
No show fee – A fee charged if a patient doesn't show up for their trip. This is a way to make sure you aren't wasting money on gas and mileage if a ride turns out to be a no-show.
Minimum charge and flat rate fee – Deciding to implement a minimum charge or a flat rate fee will secure a set profit per trip. This is a good option if you don't have many competitors in the same area.
Weekend and holiday fees – Since weekends and holidays don't fall within typical operating hours (and likely won't see as much business), you can charge a bit higher for trips that fall on these days.
Once you look at all the factors that influence your NEMT rates, you'll be able to assess what prices will earn you the most business and, in turn, the greatest profit.
Additional Cost Factors to Consider
Now that you have a basic overview of what factors will influence your rates, let's look at another type of scenario you'll have to consider: deadhead miles. If you aren't sure what deadhead miles are, the best way to understand them is through a hypothetical scenario:
ABC Transport is located in the center of a major city. John Smith is wheelchair bound and needs transport to a doctor's office in the major city, but he lives 40 miles outside of this city. ABC Transport is the selected company for this trip.
In the above scenario, the driver of ABC Transport will drive 80 extra miles without a patient in the vehicle since he has to drive out of the city and back into the city twice. These are called deadhead miles. While the situation might not sound ideal, it can become a very profitable asset to build into your pricing structure. How you choose to charge for these miles is really up to you, but the easiest way is to define a radius around your company's location that you're willing to travel. Once a trip is outside of that radius, you can charge extra for those additional miles. As always, the simplest way to handle these calculations is through an NEMT billing software—once you plug in the numbers, the software does all the work for you.
Billing Medicaid Clients vs. Private Pay Clients
Billing can be an extremely stressful process—providers have to meet tight deadlines while maintaining difficult accuracy standards that become very time-consuming. But it doesn't have to be that difficult! Whether you're dealing with Medicaid clients or private pay clients, there's software to make the process a seamless one!
Medicaid Billing
Electronic Medicaid billing claims have to be submitted through a HIPAA-compliant Medicaid billing software. The software makes it simple to input the necessary data and submit each claim immediately. You'll even receive a notification if any errors are detected, so you can quickly correct and send them back. Finally, you'll receive a report showing the number of claims accepted and rejected.
Private Pay Billing
When it comes to dealing with private pay clients, it's a good idea to use a NEMT billing software that can track cash, check, and credit card payments. This way, your patients have options to pay in whatever way is convenient for them. The software processes and submits each payment for you—making it a fast, seamless transaction from start to finish.
Watch your Profits Grow
Now that you know the best practices for setting your NEMT rates, your business will thrive. Don't forget to reassess your costs every few months to account for any changes. Your knowledge of how to charge for NEMT services paired with the right billing software will make for a successful business.