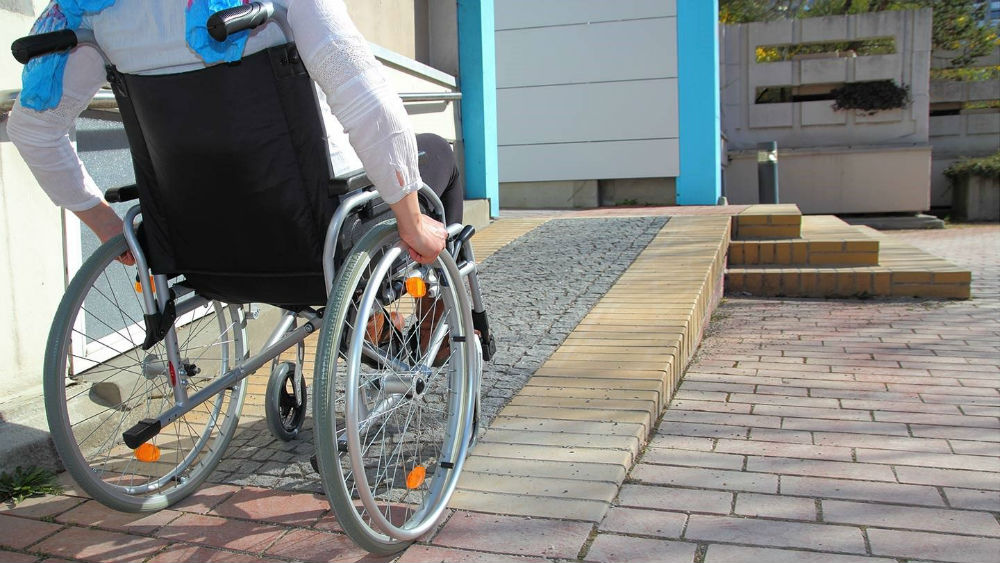 When it comes to your non-emergency medical transportation company, success depends on your ability to build a solid customer base. It's important to find a mix of new clients along with those who need repeated trips to sustain a profit. What many NEMT business owners don't remember, though, is the value of private pay clients—this is where you'll find room to control your own prices and therefore increase your revenue. 
What is private pay medical transportation?
Non-emergency medical transportation is a key benefit for Medicaid members that ensures elderly patients and people with disabilities have rides to and from healthcare appointments, pharmacies, rehabs, and more. But many citizens who don't fall into these categories often miss appointments because they don't have proper transportation. These people fall under the private pay medical transport category. For one reason or another, Medicare and private insurance won't pay for transport, so this group of people pays privately for the service. This is where many NEMT business owners are missing the mark. They focus too heavily on Medicaid and NEMT broker work, forgetting that some of the most profitable clients are private pay ones. As all business owners know, you shouldn't put all your eggs in one basket. Likewise, it's important to go after different types of patients to keep your transportation company thriving. 
Benefits of private pay clients for NEMT companies
Private pay clients should be a main focus of your business for many reasons. If you've never thought about this group of clientele before, or you're still hesitant about the impact, read on to see how private pay clients can boost your company's profits and how your business can benefit from servicing this group. 
For starters, you can set your own NEMT rates of reimbursement with private pay customers. Private pay customers offer higher margins compared to other forms of reimbursement, so you can assume that right off the bat, you'll receive higher compensation for just one trip. Additionally, these clients will pay you right away by cash, check, credit card, or whatever other payment method you agree upon. With insured patients, you have to wait weeks or even months to receive a reimbursement. But private pay doesn't have to be submitted to an insurance company, so the transaction is completed right when the trip ends. Plus, private pay doesn't have any built-in regulations or collection procedures like you'll find with Medicaid and brokers.
With private pay, you'll almost always receive your payment up front without any hidden fees, in whatever method is most convenient for both parties. But the benefits of private pay don't end here. There are even more ways you'll be sure to make an extra buck or two as you gain more private pay customers. You've probably had your fair share of no shows since starting your business. While a reliable NEMT dispatch software will help prevent no shows, life happens and there's always a chance a person will have to cancel. Since you make all the rules in this case, you have complete authority to charge for one-way transport if your client is a no show. Having this information available to your customers up front is important, though, and ideally prevents no shows from happening at all. 
In some cases, you may have customers who live a significant distance outside of the city you're located in who need a ride into that same city for their appointment. In this case, you're driving a great distance outside of your usual radius, and you'll be without a patient for two legs of the trip. These added miles are called deadhead miles. Once again, you make the rules here, but the best way to charge for these miles is by defining a radius around your location, and deciding how far outside of that area you're willing to travel before charging extra. When a trip falls outside of that zone, you can charge the extra fee. Another notable advantage of doing business with private pay clients is their tendency to travel during off-peak hours in addition to regular business hours. If they need a ride outside of regular business hours, including weekends and holidays, you'll receive a bigger payment for those special trips. 
Factors that influence the cost of private pay medical transportation
As with most things, the cost of private pay medical transportation is dependent on a number of factors. It's important to strategize and have set prices for your services so you can explain and rationalize your costs to potential customers. This can be tricky, since you want to make a nice profit while offering a price attractive enough that potential customers choose you over a competitor. Below, we'll explore some important factors that should influence your trip prices, and in turn, how much private non-emergency medical transportation clients pay. 
Distance of trip
It should be no surprise that the distance of a trip will affect the cost. You'll likely charge per mile, so letting your customer know what your rate is up front is the best way to avoid discrepancies later on.  
Amount of advanced notice
Last minute trip requests give you less time to schedule drivers and routes. As such, it's fair to let customers know that there is an additional charge for last minute notice, since it may put you in a tough position to find the proper available driver and make arrangements. 
Trip frequency
When you think about trip costs, you probably think in terms of single trips. While these will likely make up the majority of your business, it's important to consider the possibility of repeat customers. For instance, someone who needs dialysis treatments may need a ride multiple times each week. In cases like this one, you should try to set up a schedule with the patient (every Monday, Wednesday, Friday at 1pm), and negotiate a price that allows them to use your service for all their trips. 
Quality of provider
Depending on how long you've been in business, how many trips you make per day, and whether or not you use NEMT software or manually operate will determine what you should charge.
Attracting private pay clients
You have a solid business. Now how do you get private pay clients? The healthcare community can be tough to navigate when looking for new clients. This is especially true because of confidentiality laws, prohibiting companies from sharing any patient information. That being said, the best way to attract private pay clients is by making it known that you accept private pay. Advertise this on your website, social media, and anywhere else potential clients may find you. It's also worth mentioning up front to patients who reach out to you, since they may already be looking into that option. Plus, it never hurts to share a contract template with potential patients so they can ask questions and negotiate with you. 
How to find private pay clients
As stated, it's going to be near impossible to target private pay clients directly. However, you can make it easier for them to find you by keeping your Google Ads and SEO up to date. If a private pay patient is looking for transportation services, they'll probably google NEMT transportation near me, or NEMT transportation plus their location (Madison, TN, Colorado, or anywhere else in the country). A good way to see if you appear in top results is to Google this yourself. If you appear on the results page, you're in good shape. If you don't, it's important to update your keywords so potential customers can find you. Now that you have an idea of how to get private pay medical clients for transportation, it's time to form an actionable plan to accomplish your business goals.
Final thoughts
All customers are important in keeping your NEMT business running smoothly, but private pay customers are the key to boosting your profit quickly. With private pay clients, you have more freedom to decide pricing and rates, and you'll receive your payments much faster than you would with other patients. The best way to attract these customers is by keeping your online presence up to date. Make sure you appear in Google searches, and make it known on your website and social media that you accept private pay. As you work to better your business, improve the quality and capabilities of your services, and grow your customer base, you'll find the right balance between insured and private pay clients for a successful operation.