You've likely heard of and used Google Maps to navigate unfamiliar areas, get directions from one place to another, and look for the best way to reach your destination. You might be using an app like Google Maps Route Planner, but do you know how to use it to its fullest potential?
This guide is a walk-through for Google Maps Route Planner. It will give you a step-by-step outline to set your route and get where you need to go. We will cover everything from finding a straightforward route to adding multiple stops on the road. We will also guide you on how to save routes and share them with others.
Whether you're traveling for pleasure, dispatching fleet vehicles for transport, or just need to get directions to work, Google Maps Route Planner is a handy tool that can help make sure your trip goes smoothly. 
Let's get started!
Setting Multiple Stops on Google Maps Mobile 
When you are going somewhere, it's a good idea to plan your trip in advance of departure. Google Maps shows how you can get to your target destinations and how long it takes to get there with its Route Planner feature.
But what if you want to make a stop—or several—along the way? 
Here's how to do multiple stops on Google Maps mobile app:
Click the Directions button in the lower right corner.

Enter your point of origin and ending point. This will give you directions from one place to another.

You need to click the three buttons on the right and select Add Stop. You can then enter the addresses of all the stops you want and sort them accordingly.

You can add up to nine stops between the point of origin and the final destination.
Setting Multiple Stops on Google Maps Web Browser
If you're planning a trip in your web browser, you can do the following steps:
Open

https://www.google.com/maps

in your web browser.

Click the blue Get Directions button at the top left of the page.

Add the origin and the addresses of the stops. You can do this from the Google Maps search bar or from Recent Destinations. You can also pinpoint the location on the map. These provide directions from and to the destination.

Click the "+" sign to add multiple destinations. Like the mobile app, you can add up to nine stops.

When you've entered all your stops and arranged them in the best order, you can send directions to your phone through your Google account, email, or text message. 

Click the three lines on the top left of the page to see more sharing options. Generate your own link to share the map on social media or email, or print the route you set.
The Best Time To Use Google Maps To Plan Your Route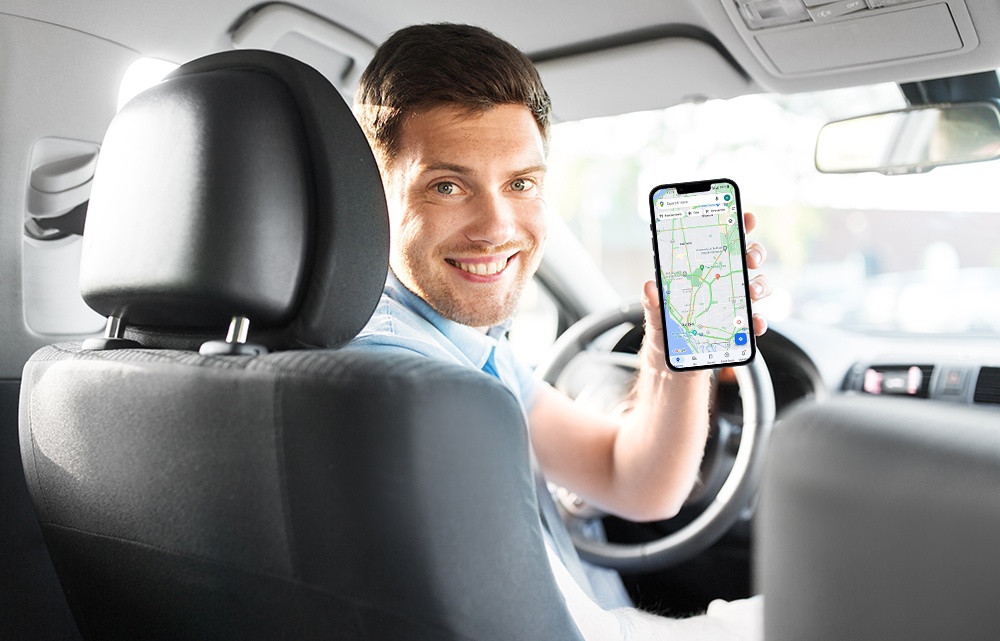 You can use Google Maps Route Planner for all kinds of trips. Are you going on a long road trip and want to figure out the best way to hit all the major landmarks? Are you running errands in the city and want to know the quickest ways from Points A to B and C? 
Google's Route Planner is great for figuring these things out. It even accounts for unpredictable elements like traffic congestion and construction sites. So even if you're just looking for a way to make your daily commute a little less frustrating, Google Maps is the tool for you.
The Benefits and Downsides of Google Maps Route Planner
Google Maps is one of the most comprehensive mapping tools you can use to plan your route. It's also a good app for finding the best way to get to your destination.
However, there are a few things you should know before you plan a route on Google Maps. 
Benefits:
Using Google Maps is free. It can be used from anywhere in the world and on all devices, including mobile phones, tablets, laptops, and desktop computers.

Google Maps is also very useful and easy to navigate. Just enter your current location and destination, and the tool will plan your route for you. Different routes are marked according to estimated travel time, so you can choose the one that best suits your needs.

You can plan your route by car, public transport, bike, or even on foot.

Google Maps provides estimated travel times and distances to help you choose the most efficient option.

Google Maps quickly adjusts your route as you take different roads or change directions.
Downsides:
Google Maps may load slowly, especially when using a mobile data connection.

Google Maps does not always provide up-to-date information about road closures and other traffic items that may affect your route.

Google Maps can be difficult to navigate if you are not familiar with physical maps.
Understanding the Basics of Route Planning
Route planning is the process of calculating the most efficient routes to reach multiple destinations. Transportation companies use route planning software to determine the best and fastest routes drivers need to deliver products, serve customers, and transport customers to their destinations.
A route maker in Google Maps provides users with the type of route planning they need for personal or business purposes. Other robust routing software has additional tools to improve business performance and management.
Frequently Asked Questions
Why is route planning important?
Route planning in Google Maps is vital to organizations because it improves customer experience and financial performance in terms of ROI. It determines the best logistical strategy a company must implement to see a positive impact. 
Why does route planning increase safety?
Efficient routing can reduce vehicular wear and tear and result in lower vehicle maintenance costs. Routing software and automation affect your risk management and spending so that you can see fewer breakdowns and accidents.
Step-by-Step Guide To Using Google Maps Route Planner on Mobile
Google Maps is a great way to figure out the best way to get from Point A to Point B. It has a route creator on Google Maps, which will help you plan any kind of trip. You only need to enter the start and end points, and the route planner in Google Maps will do the rest. 
It will also show you the time it will take to get there, as well as the estimated cost of the journey. You can also choose between different types of transportation, like a car, bike, or public transport. Plus, you can save your favorite routes for easy access later on.
Here is a step-by-step guide to using Google Maps Route Planner on mobile:
Step 1: Download Google Maps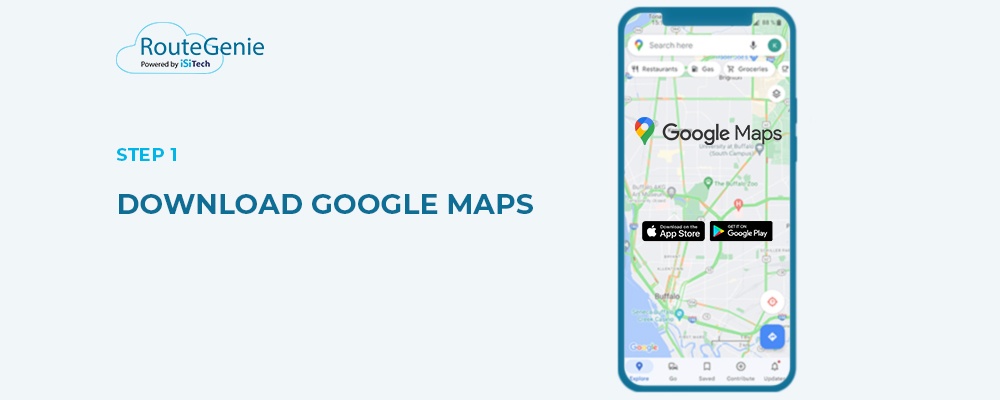 To get directions from one place to another, use the Google Maps app. The app is available on the App Store or Google Play. 
Step 2: Click the Directions Button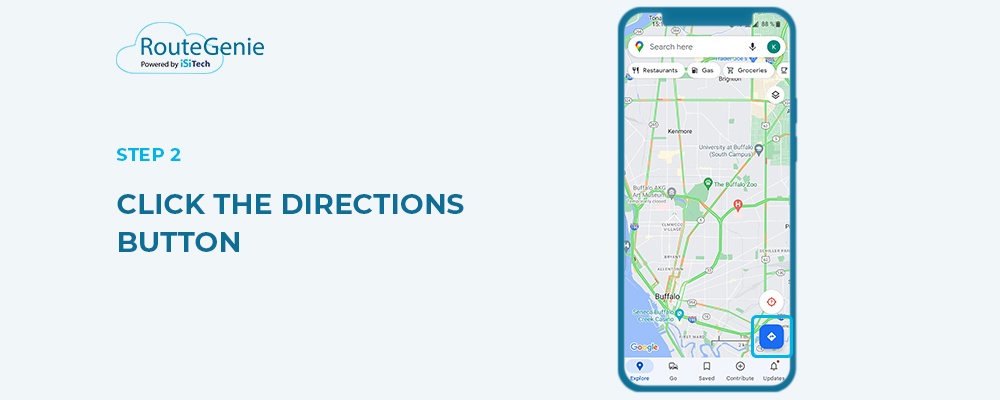 Once you've downloaded the app, click the Directions button on the bottom right-hand corner of your screen.  
Step 3: Choose Your Method of Transport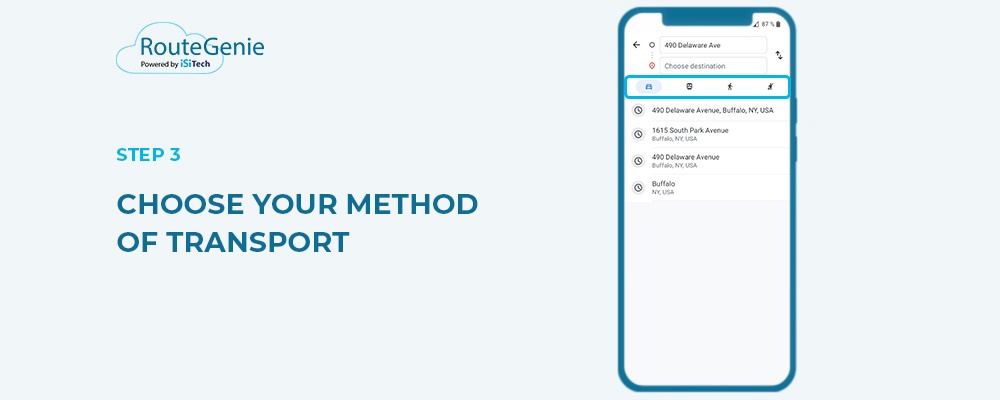 The app will show you several choices to reach your destination. These are the options: car, walking, public transport, or cycling. You can select one of these, and the app will show you the approximate time for each option.
Step 4: Input Addresses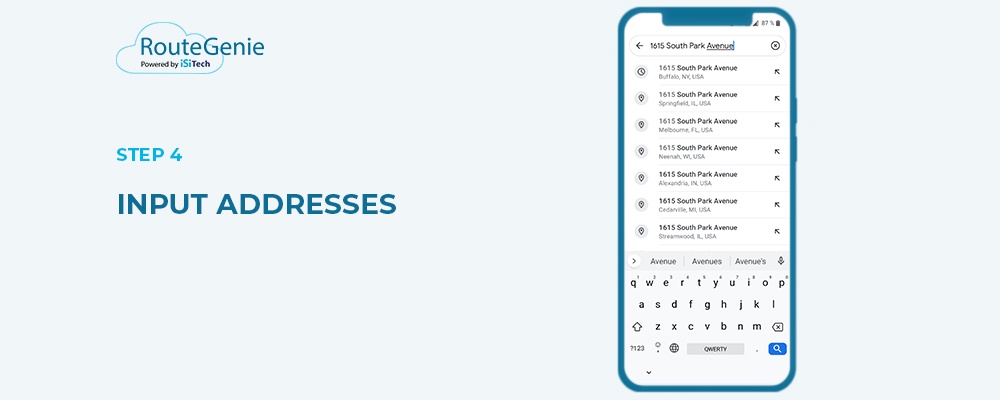 Next, enter your starting location and one of your destinations. You can do this in three ways: 
Use the search bar

Select from recent addresses, destinations, or locations. You can select "route me home from my current location."

You can also choose your destination on the map
Step 5: Add All of Your Stops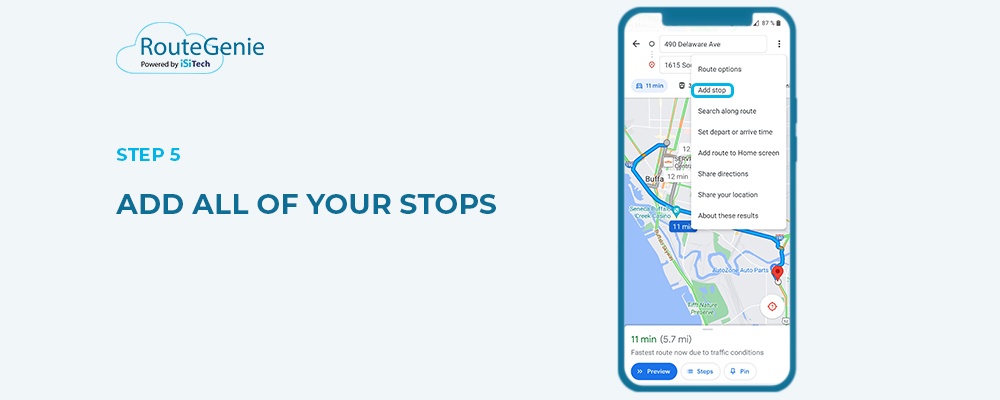 Next, you can really get into how to plan a route in Google Maps. Repeat step 4 and all the stops along your route. 
On the mobile app, you can do this by clicking on the three little dots beside the location. This will give you the option to "Add stop." 
You can add up to nine stops between your starting location and final destination.
Step 6: Reorganize Your Route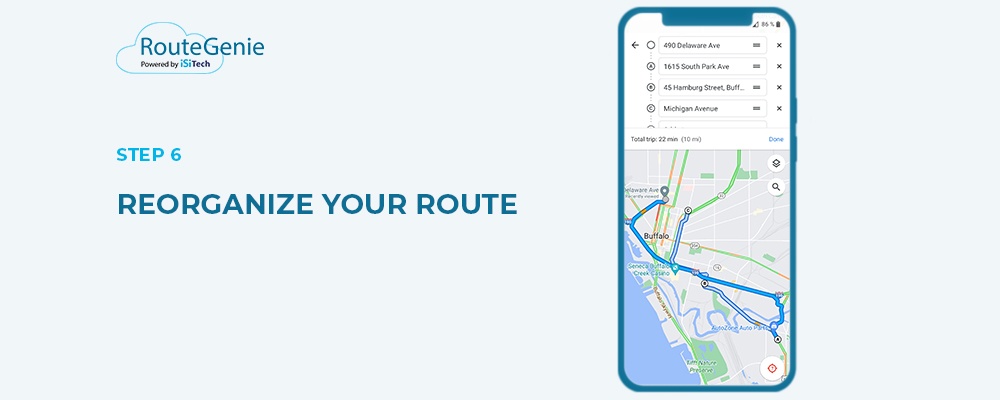 You can then change the order and reorganize your route for maximum efficiency after adding all the stops. 
Click the three lines beside each stop on the right-hand side. You can then drag and drop each stop and arrange them accordingly. Google Maps routing will help you plan your trip this way.
Step 7: Save and Share Your Route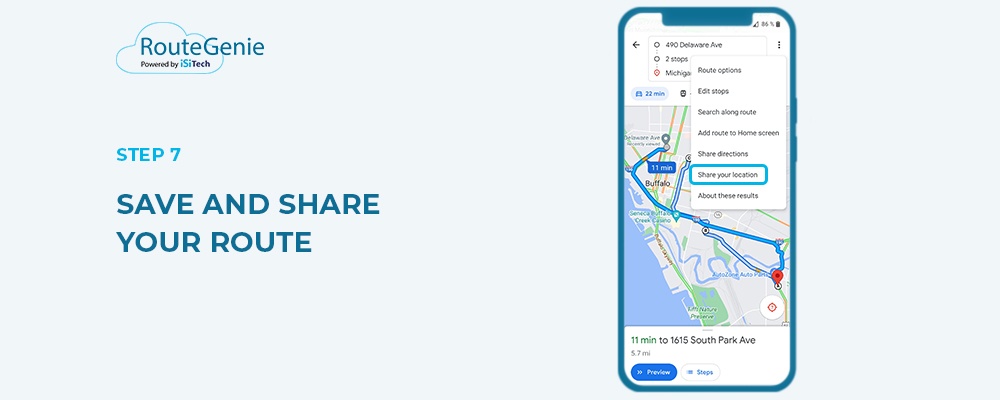 Once you've completed organizing your destinations, you can click Done. You can then share your map, add the route to your home screen for future use, or begin navigation. 
Step-by-Step Guide To Using Google Maps Route Planner on Your Web Browser
If you prefer to set up your map on your laptop or desktop computer, here are the steps to do so: 
Step 1: Open the Page in Your Favorite Browser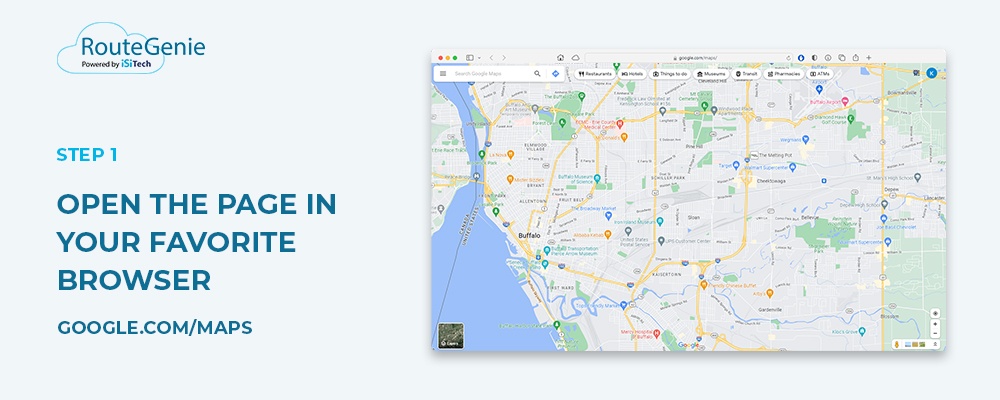 Open Google Maps on your web browser. Type in https://www.google.com/maps in the address bar. 
Step 2: Click the Directions Button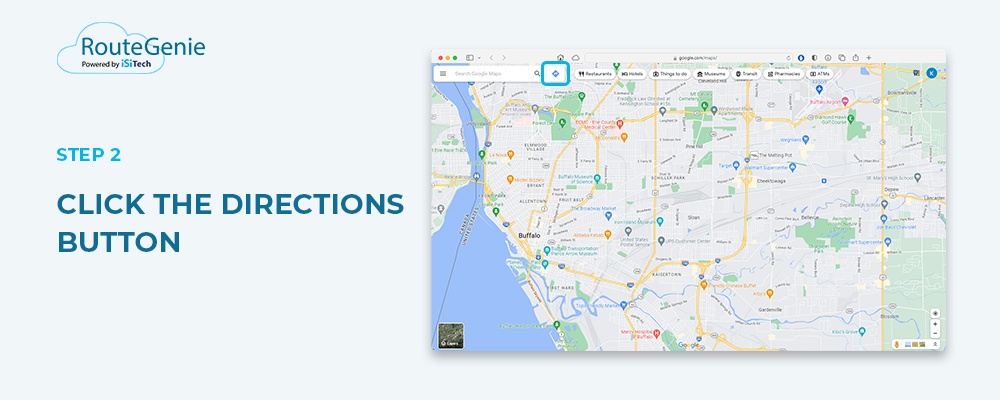 Click the blue Directions button on the upper left of the screen, next to the search bar. 
Step 3: Choose Your Method of Transport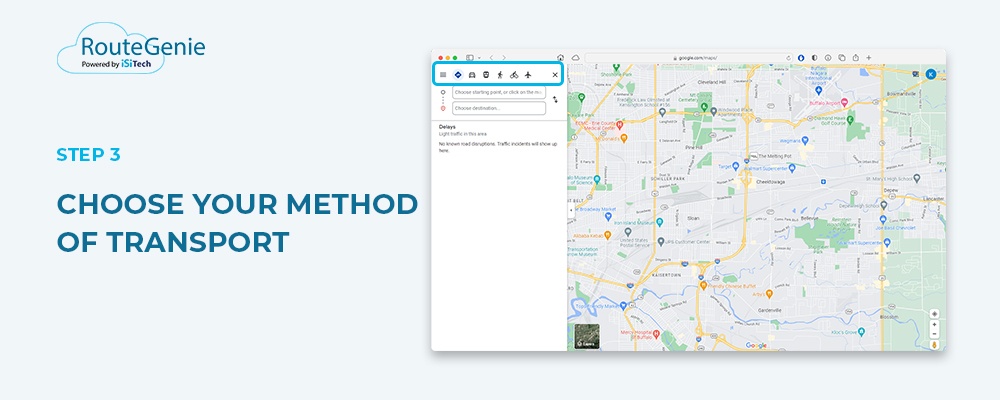 The directions button will show you several transportation options, including car, walking, public transit, and cycling. Select the one you intend to use.
Step 4: Input Addresses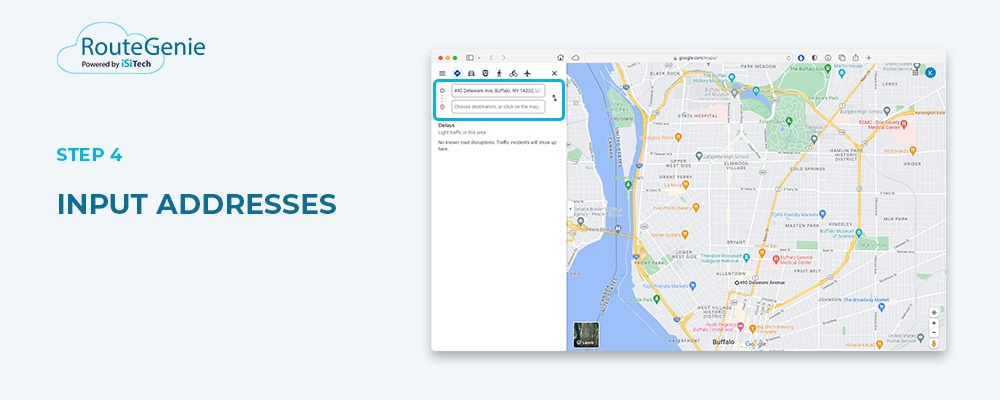 You have three options to reach your initial location and one destination:
Type the address in the search bar.

Use recents to search for recently used addresses or locations. If you have saved addresses on Google Maps, this can give you directions from your location to your home

.

Click on a specific area on the map.
Step 5: Add All of Your Stops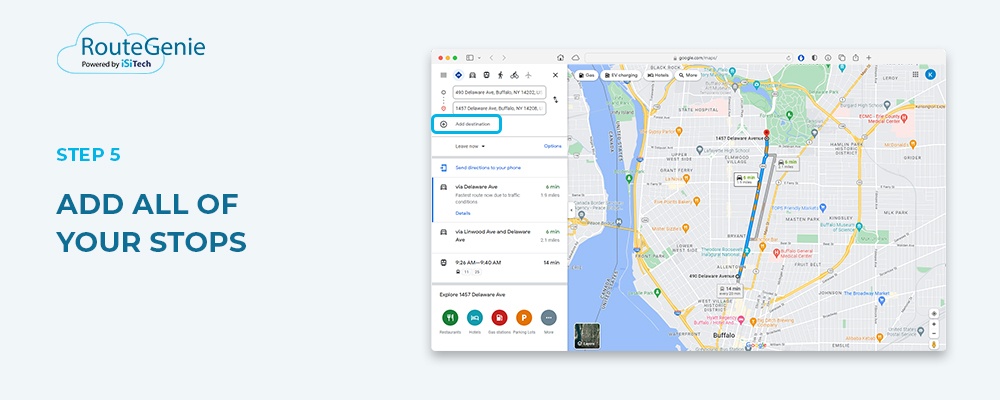 Click the plus (+) sign and "Add destination." You can add up to nine stops between your starting location and final destination.
Step 6: Reorganize Your Route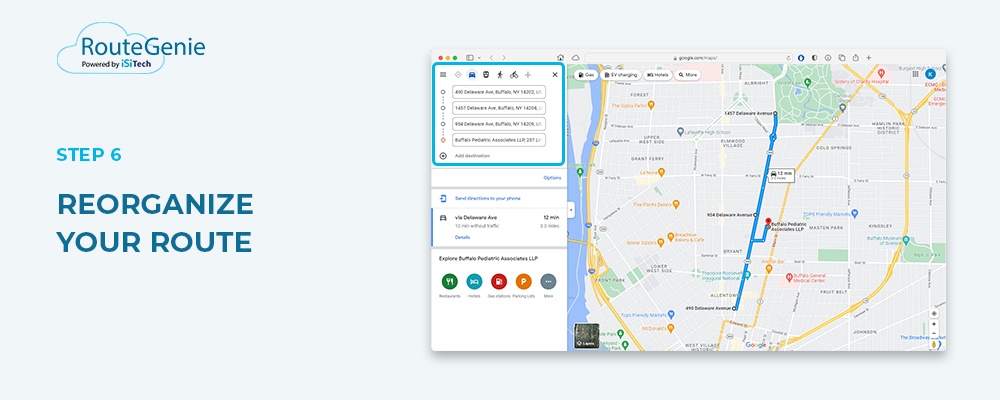 You can then reorganize your route by clicking, dragging, and dropping the three dots on the left side of each address. 
Step 7: Send Directions to Your Phone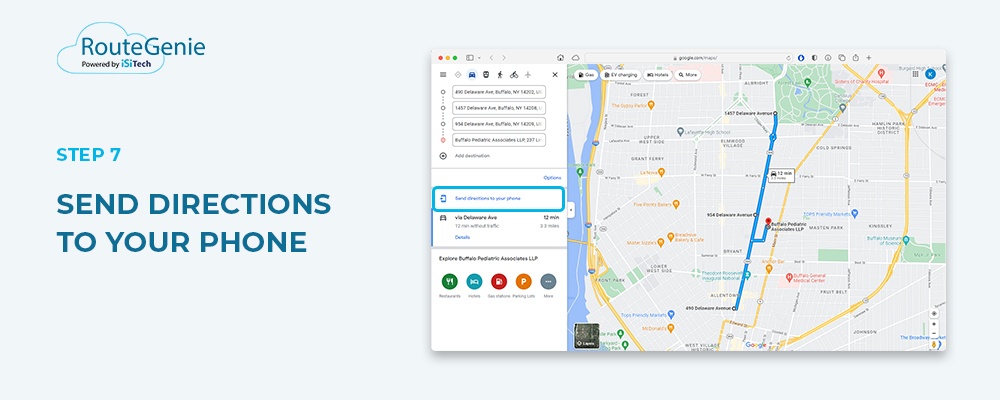 Click the button to "Send directions to your phone." You can also share the route with others or print it out. 
Pros of Google Maps Route Planner
You may be wondering, "Why use Google Maps Route Planner?" 
The answer is simple: Google Maps route finder and planner make route planning easy. Here are some of the pros when it comes to using Google Maps Route Planner:
Street view will give you a clear idea of what an unfamiliar location looks like.

Offline maps are available even when you do not have mobile data or an internet connection. You can still get directions from one address to another.

The app provides voice directions for hands-free navigation.

The app is free. 

You can use it to navigate various modes of public transit.

It provides real-time traffic information. You can choose to "plan my route" so it can automatically generate optimized directions to your destination. 
Cons of Google Maps Route Planner
Google Maps Route Planner is not perfect. There are a few things that can make it hard for drivers and navigators to use:
It does not provide

route optimization

. This is why you need to re-organize your route yourself and determine the order in which to place your stops. 

You can't add notes or set priority stops. 

You can't add more than nine stops to the route planner. 
Need More Than Google Maps for Route Planning?
Google Maps and Google Maps delivery route planner are tools that some transport companies can use to serve their clients. They are also great resources for navigating routes for drivers on unfamiliar roads. Routing is done manually, and transport businesses depend on staff to manually plan routing and navigation.
However, this is not the most efficient way to deploy a fleet of a dozen or more vehicles navigating various stops throughout the service area. This is where robust routing software can come in.
Non-medical transport (NEMT) software removes the manual component and makes it easy for transport businesses to automate their routing process. With automation, you can route and schedule the most efficient, cost-effective trips for your entire fleet without having to reorganize the stops yourself. 
Automation Improves Efficiency
Using NEMT software improves the efficiency and timeliness of scheduled trips. Companies save time and money, and they don't have to do manual route planning,  which can take hours to create and optimize. 
Automating route planning through routing and dispatching software can also boost overall staff efficiency because it considers traffic analysis, road conditions, and travel time. Manual route planning can take hours to integrate all these factors. Even then, it may not come up with the best route for a trip. 
NEMT Software Provides Additional Tools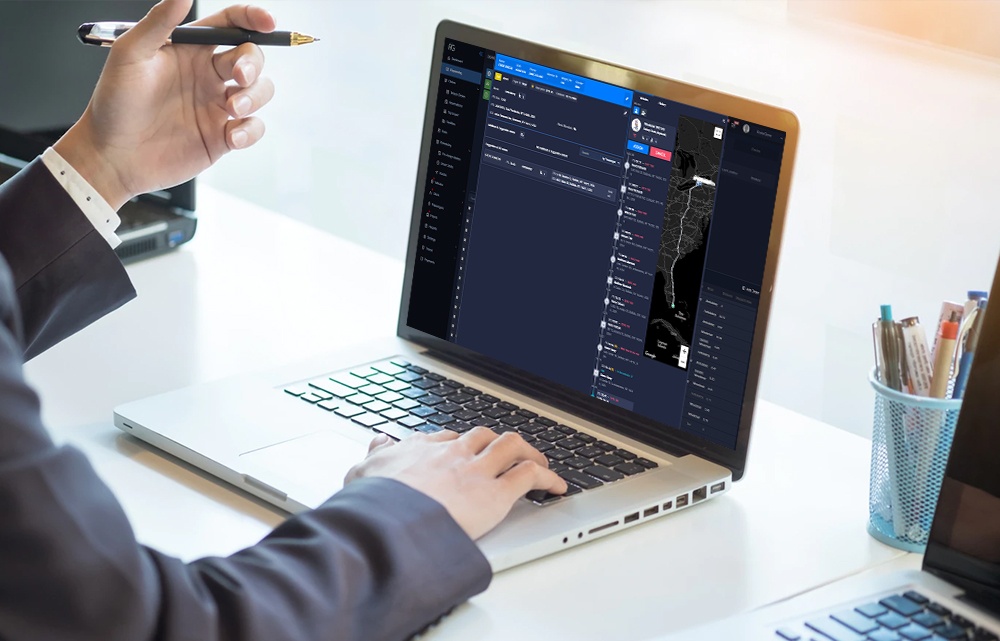 NEMT software like RouteGenie gives you additional tools to manage your business, improve driver performance, and handle repetitive tasks and fleet maintenance.
There is no need to hire additional personnel to do your billing and invoicing or oversee HR processes. RouteGenie has integrations to manage these tasks, including onboarding new drivers and processing documents, licenses, and permits. 
RouteGenie can also maintain all vehicles in the fleet and stay up-to-date on all maintenance tasks and appointments. Regular checks will also ensure that all vehicles used in trips will be safe, secure, and much less likely to break down in the middle of a client booking.  
Most importantly, robust NEMT software gives passengers all the information they need about their scheduled trips. They can customize trips, even designating pick-up or drop-off points. This functionality is crucial to boost customer satisfaction.
NEMT Software Makes Route Planning Easy 
Route planning is made easier with NEMT software like RouteGenie. It allows users to integrate other apps, such as a route planner like Google. Drivers and companies can also use it to expand their navigation tools and improve safety, security, and timeliness.
Integrating these apps into a company's management software connects it to apps and extensions that can provide data, insight, and even route planning alternatives. Businesses can then use these to improve their overall services and optimize their trips. 
NEMT software like RouteGenie and Google Maps Route Planner are excellent tools for a fleet to plan their trips. You can map out your trip and find the most efficient and time-saving route. Whether you're embarking on a fun road trip or using it as part of your job, these tools have you covered.