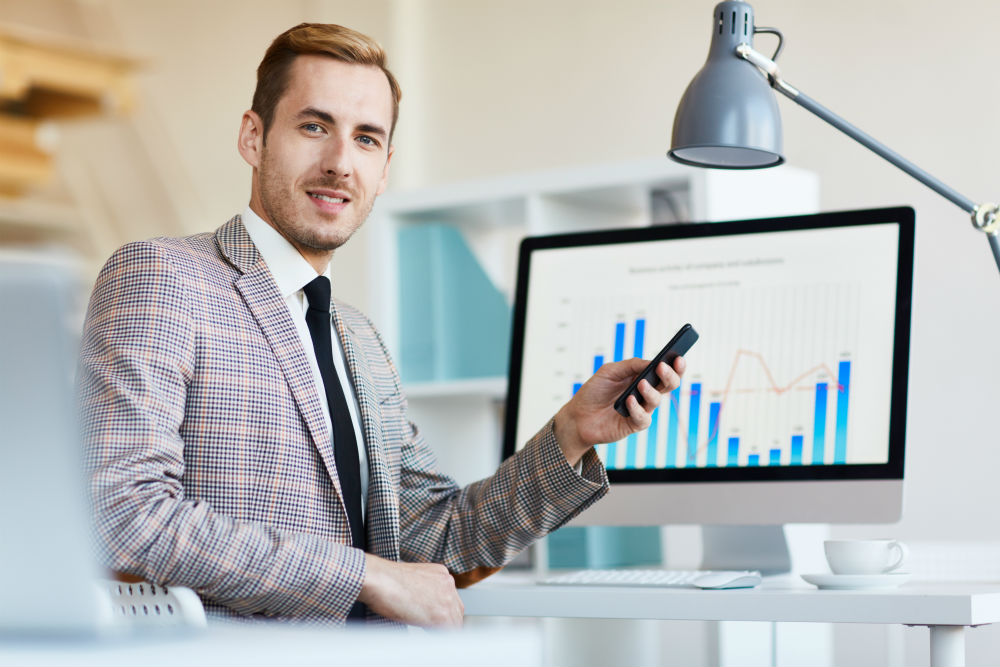 Non-emergency medical transportation (NEMT) is a transportation solution that safely gets patients who can't drive themselves to and from medical appointments. As the number of senior and disabled citizens continues to increase, NEMT services are more important than ever before. Many people depend on NEMT to get to hospitals, doctor's offices, pharmacies, rehabs, and more. The service isn't just a transportation method—it's a lifesaving solution for citizens who otherwise wouldn't have a way to their appointments.  
Definition
What is an NEMT broker? NEMT brokers are defined as the liaison between patients and NEMT providers. Their job may sound simple, but brokers have a lot on their plates daily, from managing schedules and understanding the healthcare system to making sure patients are eligible for transportation services. Luckily, brokers can conveniently manage these responsibilities through non-emergency medical transportation brokerage software. With the right software, brokers can identify each patient's needs and match them with the right vehicle for the trip. This feature is crucial to ensuring patients have the proper resources for their ride, like wheelchairs, walkers, or even gurneys. Knowing what equipment is needed ahead of time saves you time and money and prevents last-minute changes. 
What do NEMT brokers do?
Brokers are in charge of scheduling NEMT trips for patients. Generally, when a patient needs a ride to an appointment, they call a broker. The broker then contacts one of their contracted transportation providers and schedules a trip for the patient. This sounds simple, but there are other important steps that have to take place behind the scenes, too. 
After receiving a trip request, a broker verifies the patient's healthcare and NEMT coverage. Additionally, the broker is responsible for following up on trips and ensuring that the patient was picked up and dropped off at the right place, at the right time. Brokers can easily keep up with patients' locations and drivers' schedules through NEMT software. They can also calculate costs and timing ahead of the trip, so both the patient and provider can be well-prepared. 
In busy areas like cities, you'll find a variety of Medicaid transportation brokers. Typically, brokers divide the city into sections and take on specific areas so they can complete more trips per day without having to travel a long distance. It's common for clients to be referred to another broker if the requested trip doesn't fall within that broker's area of service. 
The traditional NEMT broker model vs. the digital solution
Before advanced technological solutions existed, the traditional non-emergency medical transportation broker model made a lot of sense: someone looking for a ride contacts a call center, the call center (broker) verifies the eligibility of that person then finds a ride for them, and the NEMT provider receives trip information. While this part of the process hasn't changed much, everything that follows has. Before NEMT billing software, trip delays were a common obstacle. For example, if a patient's appointment ended early, but their ride wouldn't be there for another 30 minutes, what did they do? They likely called the broker to see how soon their ride would be back. The broker, however, wouldn't have information on the driver's whereabouts, so they'd have to call the provider directly, who would then have to contact the driver. Obviously, there's nothing efficient about this game of phone tag, and the patient would have likely ended up waiting the extra 30 minutes for their ride anyway.
If we think about this same scenario and add NEMT routing software to the equation, we'll find a totally different outcome. Since the best NEMT software sends trip updates in real time, drivers know instantly of any schedule changes. Brokers have access to that same information, so they can tell a patient that their driver is en route. 
NEMT dispatching software doesn't only prevent trip delays—it's loaded with features that make the entire process, from start to finish, a seamless one for brokers. It removes canceled trips from a driver's schedule, and it sends notifications if a trip has any changes. Plus, NEMT software lets brokers track every driver's location, so they can make sure trips are completed on time and without error. Ultimately, it's clear that NEMT software makes it easier for brokers to do their jobs. The traditional model hasn't been completely done away with, but instead it's been enhanced by modern technology. 
What are NEMT brokers available in my area? 
To provide transportation services in your area, you need to qualify first. It is possible to go through a regional or nationwide broker to get the contract. Here are some companies you can refer to in your area. 
NEMT brokers in Virginia
ModivCare 
ModivCare is a company that unites healthcare professionals, drivers, and caregivers. They provide a wide range of services including non-emergency transportation. Reaching out is available 24/7/365. 
7443 Lee Davis Road, Suite 200 
Mechanicsville, VA 23111
Phone Main: (866) 810-8305
Phone Toll-Free: (866) 386-8331
Website: modivcare.com
Virginia Premier Network 
Virginia Premier Network was founded in 1995. It works to make transportation easy for Medicaid, and Medicare members. The company has offices in Roanoke, Glen Allen, and Bristol, Virginia. 
600 E. Broad Street
4th Floor, Suite 400 
Richmond, VA 23219
Phone: 804-819-5151
Website: virginiapremier.com 
NEMT brokers in Georgia
Southeastrans
Southeastrans is a company that has been operating since 2011. It has been working on providing long-term care and employs certified healthcare specialists. 
4751 Best Road, Suite 300,
Atlanta, Georgia 30337
Phone: 678-510-4600
Website: southeastrans.com
LogistiCare LLC
LogisticCare LLC is a company with a multimillion customer base. It was qualified to be a state broker in 2009. The company puts a strong emphasis on customer service, hence all the schedules are closely watched. 
60 Charles Lindbergh Blvd., 
Nassau, Uniondale, NY, 11553
Phone: (877)813-5602
Website: logisticare.com
NEMT brokers in Florida
Alivi
Alivi is a nationwide broker founded in 2012 with headquarters in Doral, Florida. 
7205 Corporate Center Drive, Suite 404
Miami, FL 33126
Phone: (786) 441-8500
Website: alivi.com 
One Call
One Call is a brokerage company that operates not only in the national arena but internationally as well. It also provides language services in addition to transportation to medical facilities. 
841 Prudential Dr., Suite 204
Jacksonville, FL 32207
Phone: +1 (866) 697-2680
Website: onecallcm.com
NEMT brokers in Oregon 
Ride to Care
Ride to Care  is a company that provides non-emergency transportation in cooperation with local agencies and services. In particular, it partners with First Transit, CareOregon, Ecolane, ComTrans, and Ride Connection.
Email:  info@healthshareoregon.org
Phone: 503-416-8090
Website: ridetocare.com
Bay Cities Brokerage 
Bay Cities Brokerage is a broker that specializes in providing transportation in rural areas. It services the members of Advanced Health in Oregon. 
3505 Ocean Blvd SE, 
Coos Bay, OR 97420, United States
Phone: +1 877-324-8109
Website: bca-ride.com 
NEMT brokers in Texas
Veyo 
Veyo is a NEMT broker available in eight states. The company's headquarters is in San Diego, CA, and the Texas office is located in Houston.
4250 Executive Square, Suite 200
San Diego, CA, 92037
Website: veyo.com
NEMT brokers in New York
Medical Answering Services LLC
Medical Answering Services LLC has been doing NEMT transportation since 2004. The area of work of the company includes New York City and its boroughs. 
PO Box 12000, 
Syracuse, New York, 13218, United States
Phone: (315) 299-2758
Website: www.medanswering.com
NEMT brokers in Illinois 
First Transit
First Transit started delivery of NEMT services in 2015. Within the US it is available in 41 states and also abroad, in Canada and Puerto Rico.
First Transit, Inc.
600 Vine Street, Suite 1400
Cincinnati, OH 45202
Phone: (513) 241-2200 
Website: firsttransit.com
Secure Transportation 
The company was started as a family business back in 1980. It currently operates in Illinois, South California, Virginia, New Jersey, Ohio, Michigan, and Wisconsin. 
12800 Center Court Drive S
Suite 120
Cerritos, CA 90703
Phone: 800-856-9994 
Website: securetransportation.com
NEMT brokers in California
National MedTrans 
The company was founded in 2005. Its fleet consists of approximately 10,000 vehicles of various types. 
PO Box 740815, Atlanta,
 Georgia, 30374, United States.
Phone: (631) 389-2098
Website: www.nationalmedtrans.com
NEMT brokers in Louisiana
MediTrans 
MediTrans was established in 2003. The company operates emergency and non-emergency transportation. 
Lafayette, LA
Phone: 844-349-4326
Website: http://www.meditrans.com                        
NEMT brokers in Indiana
MTM 
MTM is one of the leaders of NEMT brokerage. It operates in two-thirds of states in the USA including Indiana.  
16 Hawk Ridge Drive
Lake St. Louis, Missouri 63367
Phone: 636-561-5686
Website: mtm-inc.net
Final thoughts
Brokers are key players in the NEMT field. They schedule, coordinate, and make sure that every patient is safely transported to and from their appointment. They find trips for NEMT providers and check that every potential customer is eligible for the service so that everything runs smoothly once the patient is picked up. Brokers do their most accurate work with the help of NEMT broker software, which ensures all trips are handled correctly and on time. While broker work is done behind the scenes, and providers and drivers are the face of the NEMT business, brokers are the lifeblood of non-emergency medical transportation.