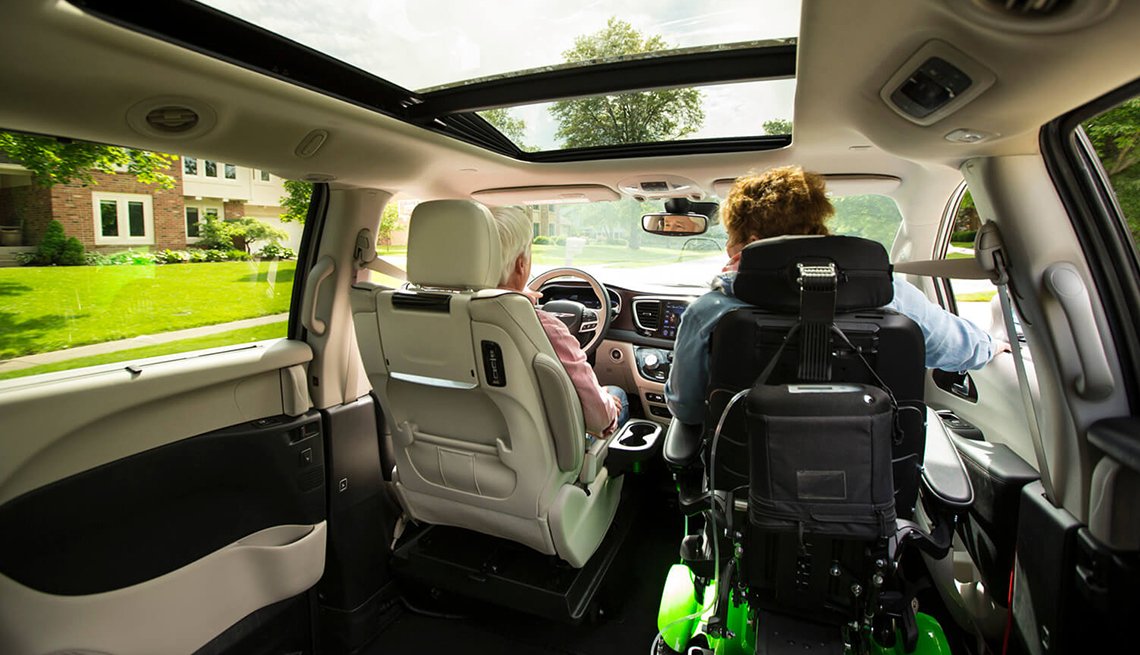 New to NEMT and thinking about investing in this business? If so, you're on the right track! 
Non-emergency medical transportation is vital for seniors, the disabled, and other disadvantaged citizens. Scientists predict a substantial increase among these categories of the population, and it, in turn, will impact the need for both emergency and non-emergency providers. That's why creating a NEMT business is a perfect investment! Whether or not the economy is increasing, patients must get to and from their healthcare appointments, making NEMT business recession-proof. The need for this kind of service won't go anywhere. Demand and opportunity will only increase with time.
In this post, we'll provide you with targeted information on the NEMT profit margin. Read on to find new opportunities!   
What is NEMT?
NEMT stands for non-emergency medical transportation. It's an industry focused on helping people with special needs to get to and from hospital and nursing facilities, ambulatory and general medical appointments, pharmacies, rehabs, physical therapies, dialysis, critical treatment centers, and more. NEMT vehicles allow easy wheelchair or stretcher access, and they must have a lifting ramp. Besides, drivers have to be qualified and certified to assist their passengers effectively. 
Who can be a NEMT passenger? Anyone who doesn't have access to public transportation/car, or can't drive due to physical or mental conditions (e.g., disabled students traveling to and from school, those who live in a rural area and can't get to and from healthcare appointments, etc.).      
Furthermore, Medicaid insurance plans cover NEMT services for seniors, older adults living in rural areas, those with temporary or permanent disabilities, and other low-income citizens. 
NEMT drivers pick up passengers, provide assistance during a trip, and get them back home if necessary. None of the public transportation can provide such a level of hands-on service like NEMT companies. That's why they are invaluable in modern society.
Becoming a NEMT provider is not that difficult. Although regulations vary from state to state, you can check requirements in the local Health Care Services Department and the Department of Driver Services. Also, you'll have to ensure that drivers are well-trained and certified to serve individuals with disabilities, know various assistance techniques and what to do in emergency situations. Make sure you arrange legal documentation properly. To get business up and running, you have to deal with various certificates, NEMT licenses, and permits.
NEMT Rates
Is a NEMT business profitable? What is the average profit margin for NEMT business per month? These are the most common questions for those who are going to open the NEMT company. Below, you'll find answers to these questions and more.
Speaking about NEMT rates, we should understand that numerous factors influence the rates of reimbursements. Here are some of these factors:
A type of patient
A location and mode of transport
Private pay vs. Medicaid
Required assistance
Time of day
Mileage
Besides, there are different forms of reimbursements: service agreements, workers' compensation, contracted pay, private pay, disability insurance, Medicaid, and Veterans Administration.  
All in all, NEMT company owners can expect to earn between 40.000$ and 60.000$ annually, this is the average profit margin for NEMT business per year.  
Although there aren't standard NEMT rates set up across the U.S. and costs on the NEMT services vary from provider to provider, we've created a chart where you can see the average level of prices. This chart is aimed to help you develop a general idea on how to set rates for your NEMT service. 
| | | | |
| --- | --- | --- | --- |
| Kind of charge | Weekday fee | Off-hours/weekends fee | Holiday fee |
| Base fee – ambulatory patient | 25$ – 30$ | 30$ – 40$ | 35$ – 45$ |
| Base fee – wheelchair  | 45$ – 50$ | 75$ – 90$ | 85$ – 100$ |
| Base fee – gurneys | 100$ – 200$ | 125$ – 225$ | 150$ – 250$ |
| Additional fee for mileage | 3$ – 5$ per mile | 5$ – 7$ per mile | 5$ – 10$ per mile |
| Wait-time fee per 30 min. | 15$ – 30$ | 15$ – 30$ | 15$ – 30$ |
| Additional attendant fee | 5$ – 10$ | 5$- 10$ | 5$ – 10$ |
You can set your own, unique services and prices for them. However, we do encourage you to monitor the local NEMT providers for their quotes so that you offer reasonable prices for your clients.
How You Can Increase Your Nemt Business Profitability 
Usually, the longer NEMT owners are in business, the more they earn. That's because they get better known in their communities and have lots of regular customers. 
However, there are several ways to increase NEMT business profitability right from the start. 
The location of the company and the region of your performance greatly influence the prices. For instance, you'll earn more if you work in Washington D.C., California, or New York since living expenses are higher in these areas. It means that you can charge more for your services in those regions. Higher prices will boost your profit.   
Promote your business more to hospitals, nursing care, doctors' offices, lab facilities, retirement communities, adult daycare, etc. Leave your marketing materials there and try to set long-lasting relationships with these organizations. That's how you'll be able to acquire new clients, hence, fatten your profit. 
Design an intuitive, user-friendly website where you'll tell about your company, its services, and how passengers will benefit if they choose it. Discuss all information about the types of transportation you provide and tell about your special services. Remember, that most people look for NEMT services online, so a well thought out  website is a must-have for you. 
Last but not least, you have to use the right NEMT software. If you do all operations manually, it'll lead to numerous human errors which cost a lot of money for the company. Besides, it'll badly affect the service and you can lose your clients. 
Contrary, when you use high-quality software, it'll eliminate all errors and simplify the overall workflow. Providers, drivers, and other specialists won't overwork with piles of documentation on their desks since all operations will be automated and digitized. There will be more clean claims, therefore, you'll get reimbursements faster. Besides, all payers process electronic claims before paper ones. That's why software must be a prioritized investment for the NEMT company.      
If your aim is a premium-quality service for your clients and high profits right from the start, we recommend using RouteGenie NEMT software. It was created by the talented and experienced team for NEMT companies of any size and location. This software will automate and streamline such operations as dispatching, routing, scheduling, vehicle and driver management, billing, and more. 
RouteGenie is a single-source software solution for NEMT providers. Let it run the entire practice for you and rev up your profits with it!
We hope that with the help of this post you'll be able to create your own profit estimator calculator for your NEMT business and believe you'll run your company smoothly. The possibilities are limitless in NEMT!